In the first part of Carl Paoli's series, we covered the style called Spanish Wrap which is the safest and the most stable wrap you can use as a beginner. The second article presents the faster version of rope climbing, known as Russian Wrap. It works similar, but the wrapping (feet position) is a bit different.
This rope climb tutorial was designed by a movement expert specializing in strength and conditioning for CrossFit, gymnastics and action sports coach Carl Paoli. If you are new to gymnastics, read here Carl's guidelines for adult beginners first. Carl recently published his new book where he presents the art of movement and gives you a personalized program that shows how to connect four basic movement styles to fit specific purposes.
GRIP
1. Grip is the same as used in the Spanish Wrap style. Wrap your hands completely around the rope. Make sure your thumbs go around it. Keep your hands facing towards your face. The starting position should be with the arms over/above your head.
WRAP
2. Place the rope in between your feet. Lift the leg up so that your knee is positioned above the hip.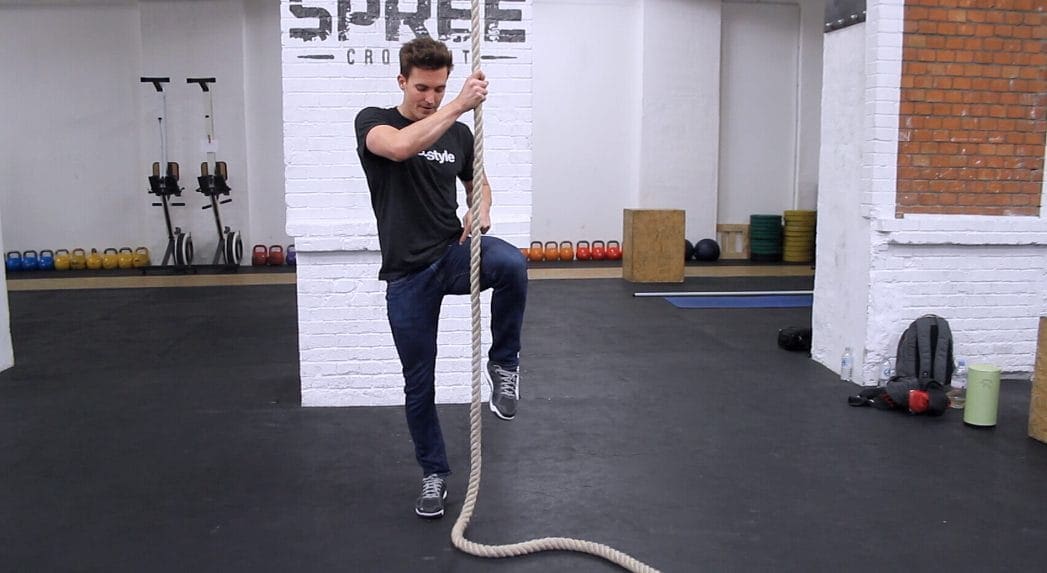 3. Pull your foot inside the rope.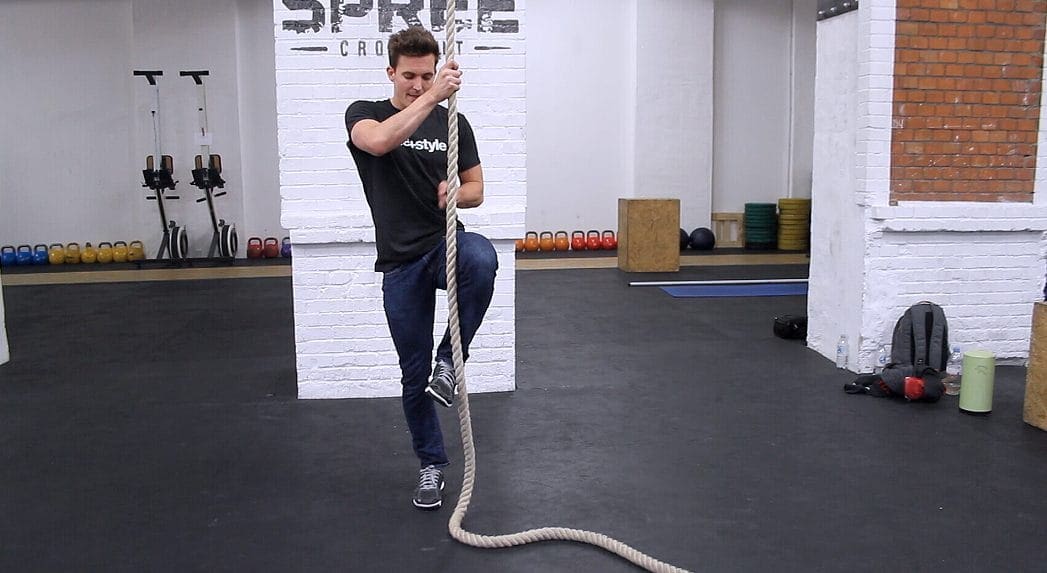 4. With the opposite leg pull the rope that is under your other foot and place it over.
5. Under and over. You should be in a squat position now.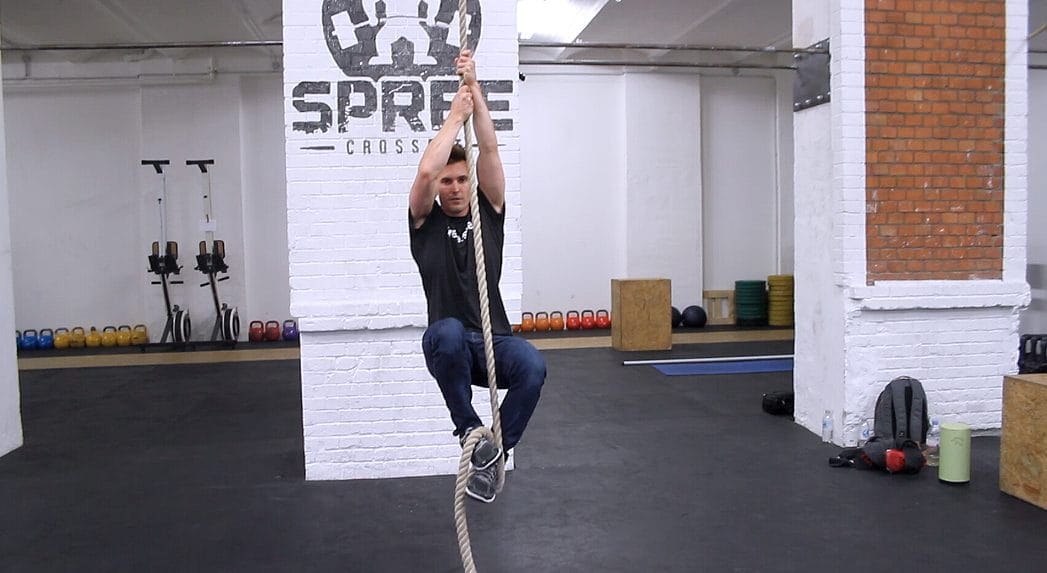 CLIMB
5. As you start climbing up, follow the movement pattern: wrap, kick with your feet out, hips up and pull.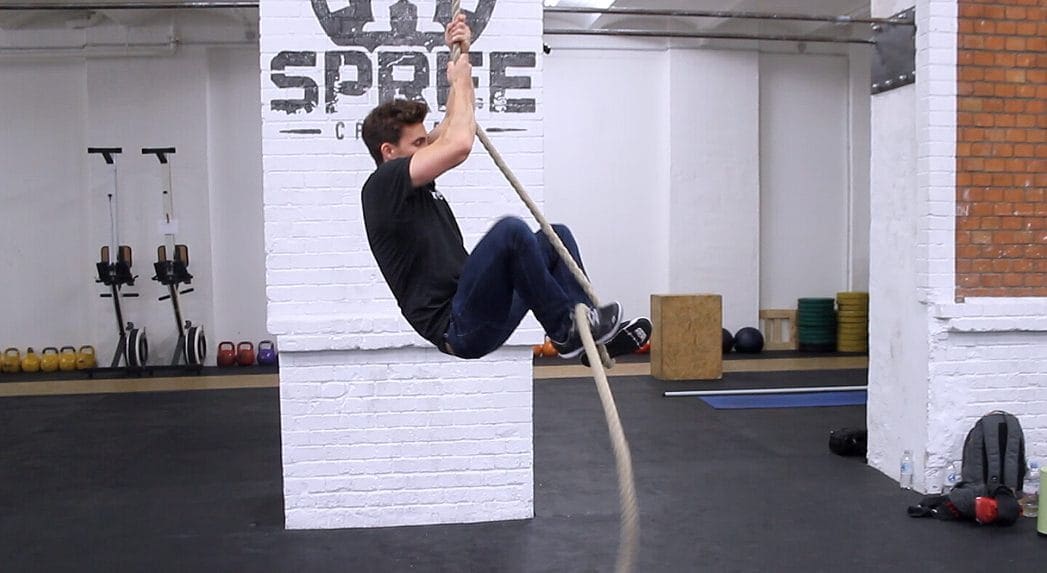 DESCEND
5. On the way down: squat – pin –squat – pin – drop.
Read More: How to Legless Rope Climb
Hero WODs with rope climbs:
RJ
Five rounds for time:
Run 800 meters
5 ascents of 4.5 m rope climb
50 push ups
Thompson
Ten rounds for time:
4.5 m rope climb
29 reps of 43 kg back squat
10 m Farmer carry 60 kg
WOD's source: crossfit.com
Watch the first part of Carl`s Rope Climb series here.
For all other movement, series visit our YouTube channel.
Put what you have learned into action. Check out these 7 Incredible Rope Climb Workouts for Strong CrossFit Athletes