The 2014 Reebok CrossFit Games Champions have been crowned.
The CrossFit event of the year ended last night with Camille Leblanc Bazinet and Rich Froning winning the title of the fittest woman and man on Earth. First time for Camille, 4th in a row for Rich.
The 2014 Reebok CrossFit Games Champions have been crowned.
Camille gets the crown
Julie Foucher and Annie Thorisdottir had been considered as crowd favourites to win the fittest crown in 2014. On the other hand Camille dominated this year`s Regionals, but due to past Games setbacks, especially in workouts with prolong conditioning elements, wasn`t chosen as one of the potential fittest Games competitors.
This year Camille struck right at the beginning with finishing 6th in the Beach event, conquering on the workout with the ocean swim, kettlebell thrusters and burpees. That clearly was a sign, she`s ready. Although Kara Webb and Annie Thorisdottir put some pressure on her throughout the competition, she kept her focus and managed to win with a 40 points advantage over Annie. As Kara Webb withdrawn due to injury, Julie Foucher took 3rd.
2014 fittest women:
1. Camille Leblanc-Bazinet
2. Annie Thorisdottir
3. Julie Foucher
Kristin Holte and Bjork Odinsdottir made their debut, proving they both currently belong in the top 20 Crossfit athletes worldwide. Kristin won Tripple 3 and finished 16th overall, while Bjork had four top 10 finishes and end up on 19th place.
Can Rich be stopped?
Every year men`s category seems like a battle for 2nd as Rich simply dominates the workouts, letting his fellow competitors know he`s almost invincible. Almost. Not everything went smooth this past weekend.
He needed to push harder this time as other men showed they want to chase him down and took over his golden throne.
Running still seems to be an issue for Rich, but having 13 events spread over the four days, gave him enough space to make advantage over other athletes.
For the fourth year in a row, one question remains: who can beat Rich Froning?
2014 fittest men:
1. Rich Froning
2. Mathew Fraser
3. Jason Khalipa
All three European men were rookies at the Games. They put on a solid performance and finished their debut on: Lukas Högberg was 23rd, Björgvin Karl Guðmundsson 26th and Jonne Koski end up on 32nd place.
The 2014 Reebok CrossFit Games Champions.
Fittest teams
CrossFit Invictus became the fittest team on this planet, beating CrossFit Conjugate and CrossFit Marysville. European temas placed on: Team Tegen 14th, CrossFit Falun 29th and Crossfit Sport on 34th spot.
Fittest European master athletes
After separate and additional online qualifiers, six European master athletes competed at this year`s Reebok CrossFit Games. Top places were set by Karl Dyall, finishing 3rd in 45-49 category and by Jessica clevenik with a 4th spot in 45-49 division as well.
The 2014 Reebok CrossFit Games Champions
Fittest EU masters:
Women:
Jessica Clevenik 4th (master 45-49)
Marion Valkenburg 8th (master 50-54)
Joke Dikhoff 8th (master 60+)
Men:
Erwin van Beek 17th (master 40-44)
Karl Dyall 3rd (master 45-49)
Vadim Darchinov 9th (master 45-49)
First time in three years, Europe doesn`t have the fittest crown as Sam Briggs had to pass it on to Camille, but we definitely have the biggest story of this year`s Games: the return of Annie Thorisdottir up on to the silver podium after suffering a severe back injury in 2012 that forced her wondering if she`ll ever be able to do Crossfit again.

What was the most memorable moment at this year`s Games for you?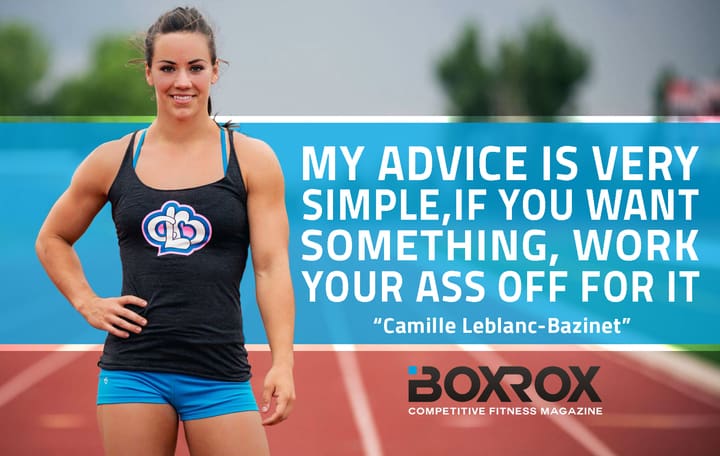 Photo credits: CrossFit Inc.