Learn more about Young Sara Sigmundsdottir.
Recently she won French Throwdown and took 2nd at the Aphrodite Games. Read more about Sara in the interview below.
Young Sara Sigmundsdottir
Athlete's ID:
Name: Ragnheidur Sara Sigmundsdottir
Country: Iceland
Box: CrossFit Suðurnes
Age: 21 (22 in September)
Weight/height: 171 cm / 69 kg
Wins: French Throwdown 2014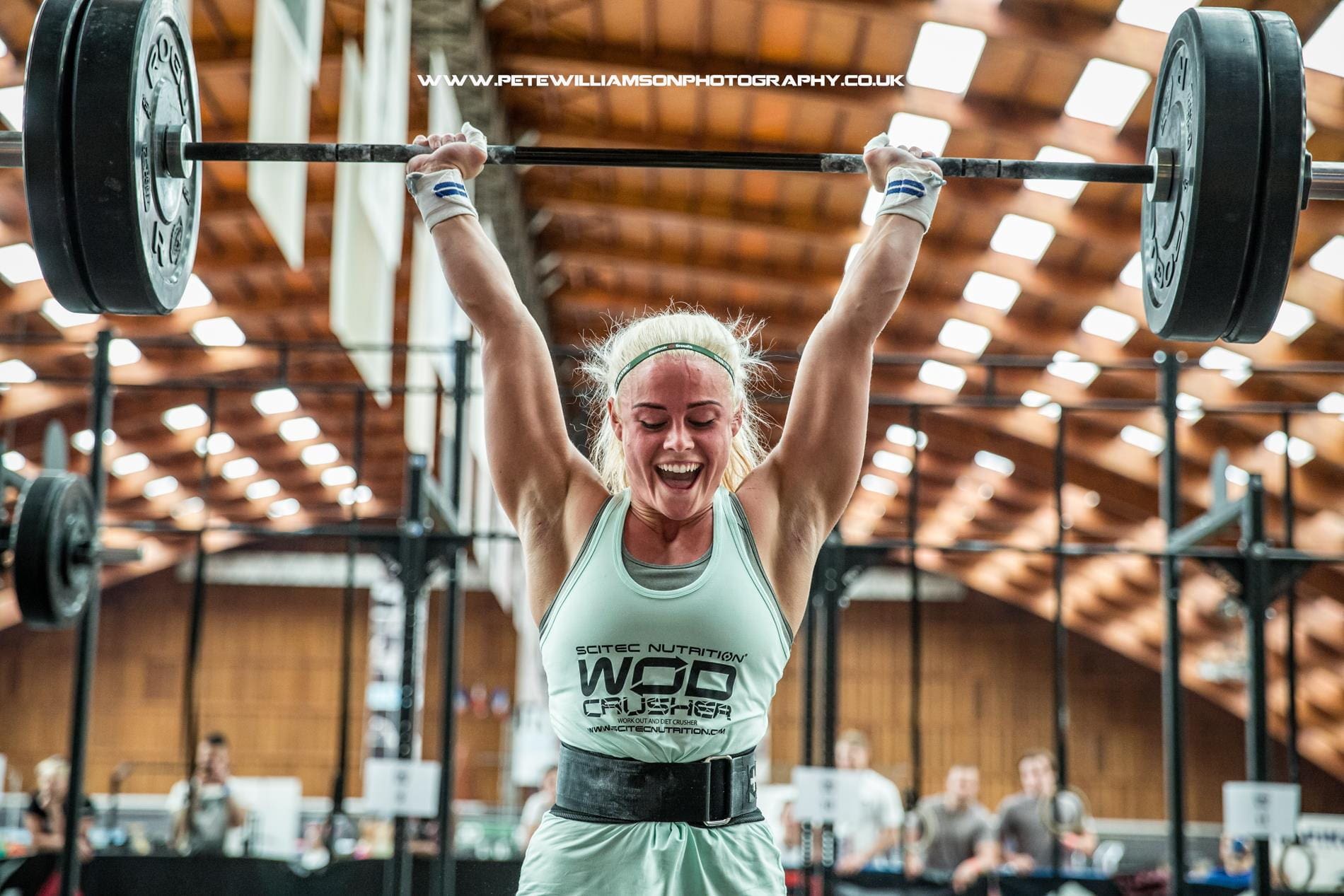 Photos by Pete Williamson
Gym chat with Sara
---
Sara congrats on your recent win at the French Throwdown 2014. What was the secret strategy you used at this event to make it all the way to the top of the podium?
I just went all out! And just thought about one workout at a time.
European Regionals, Aphrodite Games, French Throwdown… you already competed a lot this year. What's next?
From now on it's just an off-season. And it starts again maybe in September if I decide to compete in the Kings of WOD event number 2.
How do you usually prepare for the big events?
I try to be careful and make sure that I drink enough water and never get hungry. And of course to have a rest before competition is very important.
Let's go back a bit: when and why did you started with Crossfit?
I started competing in endurance series which consist of four different competitions throughout the year. The first competition of these four was a Crossfit event and I landed in 2nd place even though I didn't know anything about it. And after that I wanted to have a try.
The dream Iceland team – you are one of those amazing Icelandic women who compete and dominate in competitive fitness around Europe and also worldwide. So what's the secret with your nation?
Definitely the water!! And of course we all work very hard.
Is Crossfit currently the most popular sport in Iceland?
No, not the most popular. That would be football/soccer. But it's constantly getting bigger and bigger.
How does your nutrition look like? Can you give us an example of your daily menu?
I try to eat very clean all the time. Here is how my typical day looks like:
Breakfast: 3 eggs and Froosh
Before workout: smoothie (1 frozen banana + 1 scoop vanilla whey protein powder + 1 tbls of coconut butter + 1 tbls peanut butter)
After workout: Apple + 1 scoop whey protein powder with chocolate hazelnut flavour + 1 spoon protein essence
Lunch: Gluten free pancakes + bacon + 2 eggs
Lunch 2: Fruit + nuts
Dinner: Chicken with some yams + vegetables and yogurt garlic sauce
Do you use any supplements that help you with your recovery and performance?
I take the WOD Crusher pack from Scitec. It's great. I especially like Fireworks, the pre-workout booster. Besides that I always drink whey protein and protein essence after the workouts. That helps me get the best possible recovery. And before I go to sleep, I take Scitec Nem Forte.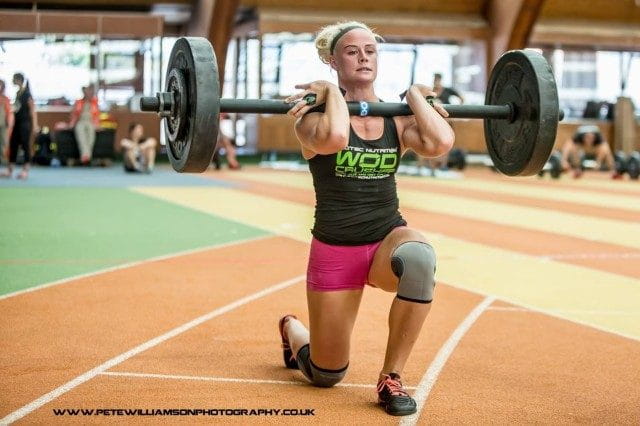 How does your training usually look like?
It depends on the workout that is scheduled on The Training Plan that Jami Tikkanen programs for me. Usually I start working on my weaknesses first, like handstand walks and use them as a part of my warm up. Then I do strength as the first session of the day. And my second session is often a MetCon and if I have some time or energy left I do more gymnastics.
What do you do when you are not training, eating or sleeping? Do you study, work, play…?
I coach most of the time. Or sometimes I go to the blue lagoon to relax and meet with my friends.
One last question: where do you see yourself in 2015?
At the Regionals battling for a place at the Games! And of course trying out for the NPGL.
Thank you Sara and good luck with your future training and competitions.