A few months ago, the first International Functional Fitness Federation (IF3) Masters World Championships took place in Queensland, Australia. Athletes from 14 countries around the globe competed in the three-day event in October 2019.
Age groups ranged from 30 years old up to 60+, and up to three athletes per age group were able to compete per country. The location and dates for the 2020 Masters World Championships have just been announced, with Lisbon, Portugal, playing host to the next event, set for October 1st – 7th 2020.
https://www.instagram.com/p/B7Ta66pgjd3/
WHAT IS THE IF3?
The IF3 was set up as a non-profit governing body with a vision of bringing Functional Fitness to the Olympic Games.
Currently, the IF3 is going through the application processes to get the sport recognised by various governing bodies, including the International Olympic Committee.
Similar to CrossFit, IF3 is a functional fitness competition, but differs in that it has structure and is regulated by an international governing body.
There are 6 'tests' that focus on specific elements, including endurance, strength, bodyweight, skill, mixed modal and power, and although these tests are known, the actual movements, repetitions, loads, time domains etc are not.
Movements are standardised and only approved ones as set out by the federation can be used.
The IF3 started in 2017 with its first Open Age World Championship. The 2020 World Championships will be held in Canada on August 21 2020.
WHY START THE MASTERS WORLD CHAMPIONSHIPS?
With the main goal to get the IF3 into the Olympics, one must ask the question: why did they start to hold dedicated Masters World Championships?
When interviewing Gretchen Kittelberger, the president of the IF3, she replied that: "Masters athletes were a huge part of the original Functional Fitness Movement and as such deserve their own competition."
She respects that "just because you are older didn't mean you don't still want to be a competitive athlete."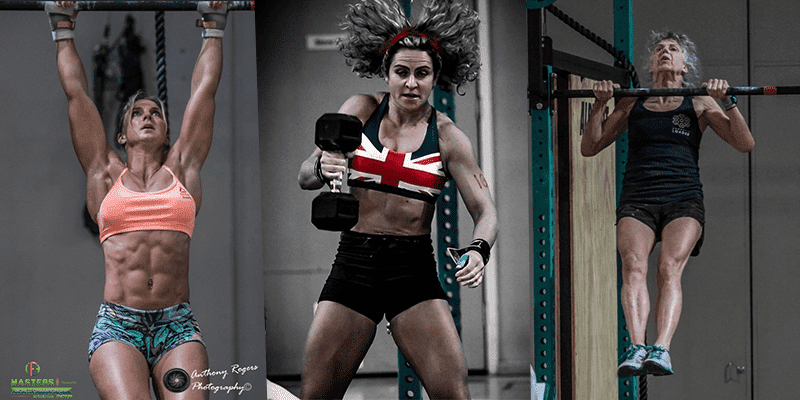 The inaugural IF3 Masters World Championships was held in Queensland in 2019 and saw athletes from 14 of the 40 federations around the world competing.
Gretchen said that she hopes the competition will grow every year and will eventually see Masters athletes sent from all federations.
Could this develop into the largest worldwide functional fitness competition for athletes over 30?
We believe the Masters IFFF could become the biggest worldwide competition for Masters athletes, here's why:
Opportunity for hundreds of Masters athletes to compete together: The CrossFit Games only takes 10 individuals worldwide in each age category. The IFFF allows 3 athletes per age group per country, providing a lot of opportunity for athletes who may not necessarily qualify to the Games but are still competing at a high level.
Rep your flag: You get to represent your county and wear your flag. It doesn't get any better than this!
30+ year olds are eligible to compete: IF3 includes a 30-34-year-old age group. There are a lot of incredible athletes that may never make the CrossFit Games aged 30+, but the IF3 gives these athletes an opportunity to compete internationally at the highest level.
Travel and Fitness: Masters athletes love travelling and with a different venue around the world hosting the championships every year, there is a great opportunity to throw in some fitness and travel together.
Dedicated international Masters competition: not often do Masters athletes get to compete in a dedicated Competition – especially at an international level. The IF3 Masters World Championships is its own event. It is not a side show or another category in an open age competition; it's unique and it's special.
Friendships and Fun: The IF3 gives a chance to throw down, meet and build friendships with athletes from both your own country and elsewhere in the world. The atmosphere at the 2019 Championships in Queensland was incredible and after three days of competition many new friendships had developed between athletes from all over the globe.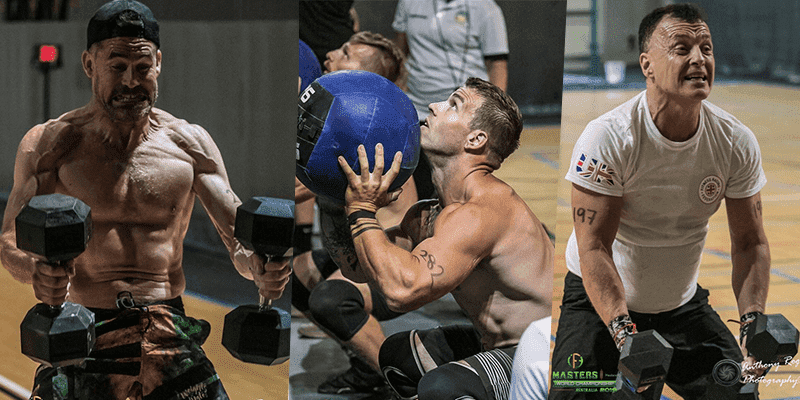 HOW TO QUALIFY
Each country's federation holds their own qualifiers. Some of these have already been announced and take place from February onwards. The best place to look for information is the IF3 website, which contains links to all the federations.
Qualifier dates released so far:
USA: 10th February
Australian: 20th February
Norway: 26th February
UK: Feb/March (exact date to TBC)
Follow The Masters Movement for the latest updates on qualifiers and more Masters-related news.
–
More about the author
Helen Harding is the founder of The Masters Movement, a group set up to connect masters athletes around the world and sharing stories and masters-related information. She's also a two-times CrossFit Games Champion (2016/2017) in the 40-44 age group and a four-times Pacific Regionals Athlete.
Professionally, Helen is a Physiotherapist with over 20 years clinical experience and has a special interest in exercise rehabilitation and health.
Follow her work @themastersmovement.