Today you're going to learn the basics of a healthy diet so you can start living better and eating right! Of course, diets and what to eat can be one of the most controversial topics out there, so this information is based on my personal research as a food-coach, my philosophy, and the results I have experienced, along with the results of my food-coaching clients who have followed my individual nutritional guidelines for eating right.
If I had to break down the Fitness & Food's philosophy into a single sentence, it would go something like this:
'You are what you eat, so don't be fast, cheap or fake!'
THERE ARE THREE VERY SPECIFIC MISTAKES THAT PEOPLE ALWAYS SEEM TO MAKE WHEN IT COMES TO NUTRITION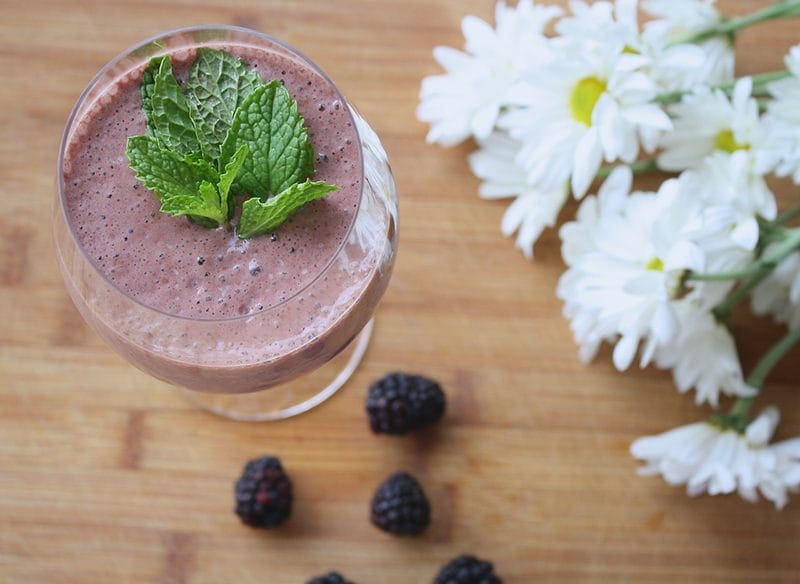 1. EATING CRAP
A hectic schedule (family, job(s), training) is for many of us a deciding reason to upend any healthy eating goals, leading us to eat emotionally, which usually always tends to be something that is not so healthy, like sugar, candy, or processed foods which comes from a drive-thru window, a vending machine, box, bag, or wrapper.
2. MISSING THE MARK
Whether your goal is to to lose body fat, gain muscles or recover faster – you can eat totally healthy and clean AND concurrently still miss the mark! There always is a specific macronutrient ratio and timing that fits your goals best! Throughout the day, your fueling needs change with your body's ability to optimally process and use different types of fuels. A solid approach to nutrient timing allows us to give our body what it needs at the right time of day, which results in better body composition changes.
3. ONLY COUNTING CALORIES
On the other hand many people focus on losing weight or body fat and keep their eyes only on how many grams of carbs, protein and fat a food has. This easily leads into a quantity vs. quality trap!
I'd say these mistakes are nothing new or revolutionary, but the ability to actually AVOID THEM seems to be very difficult for many of us for some reason! Either you're thinking eating right is expensive or too time-consuming, or you can't stick to it because your heart isn't in it, or you think that you can't live without certain foods. So it's time to prove you wrong!
THE BEST SOLUTION FOR BUSY ATHLETES
We all have a hectic schedule, we work and train a lot and spend our days out and about! The last thing we need to deal with is standing in the kitchen for hours and cooking!
I strongly believe that meal prepping is the best option to change or to better your eating habits – with only a small amount of effort!
'Sure, it all requires discipline and some preparation. But once you have a routine for meal prepping, you will only need about 30 minutes to prepare all of your meals for the each day.'
Although you can have a balanced and healthy meal in many restaurants today, I'm in no doubt that there is no such thing as having control and certainty about what you are eating. Meal prepping makes it possible to eat according to your personal nutritional goals and necessities. Nothing better than that!!
TOO LITTLE PROTEIN, TOO MANY CARBS & SUGAR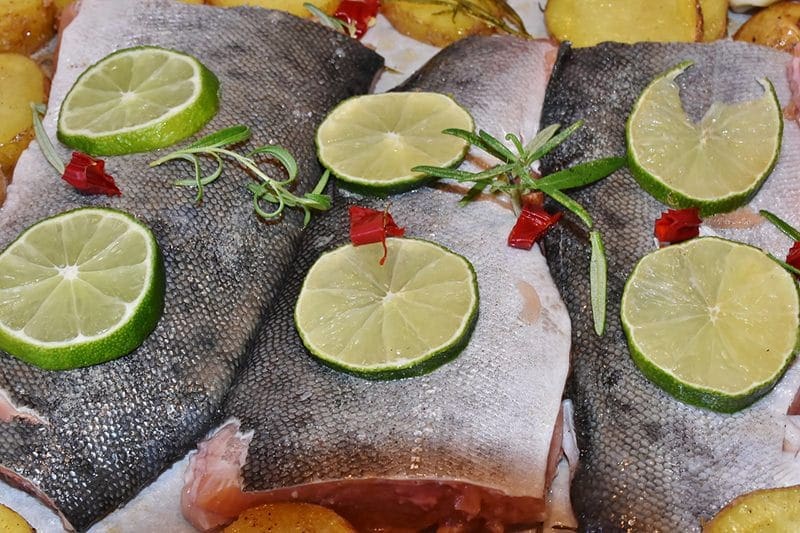 I can confirm from my own experience in my work as a food-coach, that almost every single client has a "negative nitrogen balance" which refers to being in a state of not having enough protein available for the needs of the body and the needs of building muscle.
Yet, protein is essential for growth and the building of new tissue as well as the repair of broken down tissue – exactly what happens when we work out.
PRACTICAL SOLUTIONS
Although, today's supermarkets are flooded with processed foods that can quickly threaten your fitness gains, there are still many high protein groceries which taste delicious and are easy to incorporate into your diet!
My suggestion for eating right is to add protein into each meal and snack you eat every day, so the total will add up quickly! I really like using:
Egg whites
Lean meat
Fish
Greek yoghurt
These foods are not only action-packed with protein, but can be combined to create very tasty and easy meals!
You might also swap out your snacks! Most grab-and-go snacks are very carb-heavy, so if you want to add more protein to your diet and start eating right, you'll have to invest in some jerky, nuts, or protein based snacks.
EATING RIGHT: PROTEIN POWDER
Last but not least – harness the power of a good quality protein powder! There is so much more to do with it, than just shaking it up with some milk or water! Whether you add a scoop to your morning oatmeal or yoghurt – it's a great way to add flavor and even cut some carbs!
HIGH QUALITY PROTEIN SOURCES FOR VEGANS
As a vegan you can keep your plate high in protein, varied and interesting just as well!
Great vegan high quality protein sources could be:
sea veggies, like dulse or nori
nuts and natural nut butters
seeds, like chia, hemp, flax or sesame
beans and legumes
…to name but a few. You can also grab a good quality vegan protein powder like hemp or rice protein!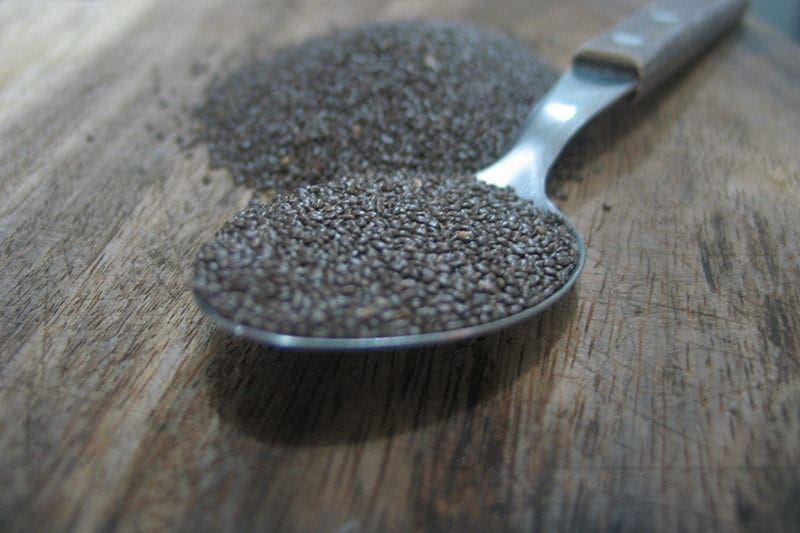 CARBOHYDRATES
Carbs seem to have a poor reputation out there, but ignored is the fact that they are the preferred fuel source for our bodies – and brain's – energy needs. It's carb energy that fuels our workout! Without enough stored carbs in our muscles, you lack the energy to train hard.
In other words: as long as your carb intake doesn't overwhelm your energy needs, you do not have to worry about fat gains from carb intake.
What you should know is that there are two types of carbohydrates:
Sugary or simple carbohydrates
Complex, slower burning carbohydrates
When you eat too many processed sugary carb foods (which also contain fat) it can easily lead to fat gain!
SHOULD YOU CUT SUGARY CARBS OUT OF YOUR NUTRITION COMPLETELY?
From my experience I would recommend that nobody cut out any certain whole food group completely! This can be quite difficult and unrealistic. But much of my advice is based on raising awareness for the effects of processed foods! If you look at those, there's sugar in everything!
You can still enjoy a small amount of those treats when you feel like it, but basically you should try to eat foods that are nutrient dense, and eating right involves getting your portion sizes right and recognising that everyone is different so it may help to get tailored advice!
NUTRITION PLAN FOR AN ATHLETE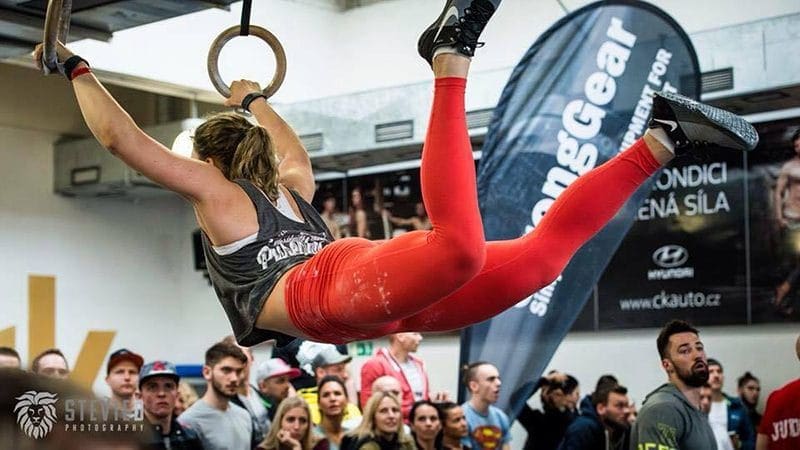 Let me conclude by showing you a simple overview how a proper nutrition for an athlete working out twice a day could look like:
1. RIGHT AFTER WAKING UP: BREAKFAST
It should contain complex carbs and lots of good quality protein. My favorite choice is oatmeal or spelt porridge with some protein powder and fruits. This is easily prepared and doesn't take time. It's also high in fiber which helps satiate hunger longer. In case your first workout is already in the morning, you could just eat a bigger portion and let it be your pre-workout as well!
2. POST-WORKOUT MEAL
After a quick shower you're ready for your post-workout meal This should consist of protein to aid in protein synthesis and carbs with an high glycemic index to help replace muscle glycogen and to speed up recovery. An example could be a protein shake with some fruits, like bananas or dates and honey.
3. EARLY LUNCH
For an early lunch, you should make sure to have small, easily digested snacks such as smoothies. A smoothie is a convenient snack option anytime. It takes no time blending it in the morning and you can transport it in your shaker with no effort! Just grab it and satisfy your hunger!
4. LUNCH
Around noon it's time for your lunch. This should be highly digestible since you don't want to fall into a food coma afterwards! A good choice could be some fish with veggies and some wild rice or quinoa. This is fast, easily digested and nutritious and you won't feel queasy afterwards.
5. PRE-WORKOUT MEAL
As afternoon approaches, it's time for the second training session so you'll need your second pre-workout meal at least 30-45 minutes before working out to fuel your body and to prevent it from protein breakdown throughout the workout. Go for high energy sources such as fruit and pre-workout as well.
6. POST WORKOUT
Afterwards you need a post-workout meal again – what about the same you already had in the morning? Just because it's easier to prepare a bigger portion than two different ones, and an easy step towards right! 🙂
7. DINNER
Back home you will have a well-balanced dinner which should be rich in protein and healthy fats! Omelettes or lean meat with steamed veggies are always a good idea!
8. EVENING SNACK
If you need a snack late in the evening, I recommend something like a casein shake or pudding with some flaxseed oil. Both, the dinner and the snack, do not need to take more than ten minutes to prepare!
As you can see, a healthy diet doesn't always have to be expensive or time consuming! If you plan ahead and organize your days, you can start eating right and change you habits with no effort! 🙂