Ring muscle up workouts – 4. Harvest
EMOM in 6 Minutes:
4 Ring Muscle-Ups
20 Wall Ball Shots
This is shoulder-heavy ring muscle up workout and one with little rest. The 20 wall ball shots, in addition to the four ring muscle-ups, can be a push to complete within a minute. Reduce the number of reps if this is the case.
Read more: 5 Ways to Perfect Your Muscle Up Technique
5. Quick Burn
5 Rounds for Time:
3 Deadlifts (365/225lb)
4 Ring Muscle-Ups
Time cap: 7 minutes
This is a sprint couplet with a very low rep range, so athletes should go all out. Scale the deadlifts to 75-80% of your 1 rep max if the prescribed weight will make you move slow or prevent you from going unbroken.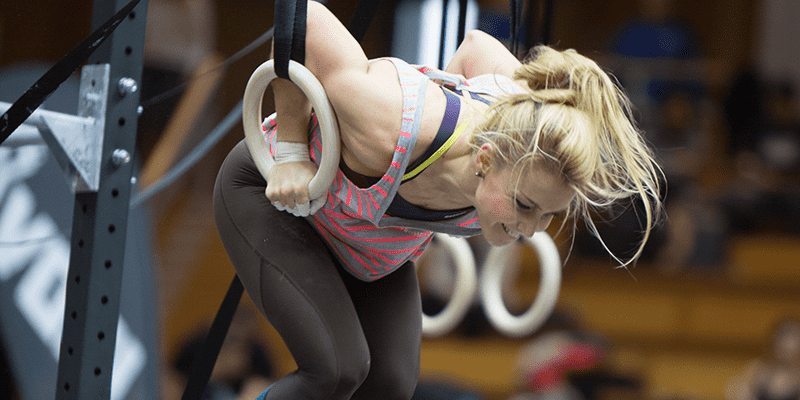 6. American

Dream
20 Minute AMRAP ascending ladder of:
Power Cleans (200/140 lb)
Ring Muscle-Ups
Start with one rep of each movement in the first round and add one rep per round until the time is up. Score is the number of rounds completed.