RING MUSCLE UP WORKOUTS – 7. Nate Hero WOD
AMRAP in 20 Minutes
2 Ring Muscle-Ups
4 Handstand Push-Ups
8 Kettlebell Swings (2/1.5 pood)
Pace yourself from the beginning, as you creep towards the later rounds of the workout your shoulders will start burning, especially after the kettlebell swings and handstand push-ups.
Give yourself time to recover but keep your breaks short and efficient.
8.
AIRBORNE
20 Minute AMRAP
400 meter Weighted Run (30 lb)
5 Ring Muscle-Ups
Only the run is weighted in this workout, you can drop the vest for the muscle-ups.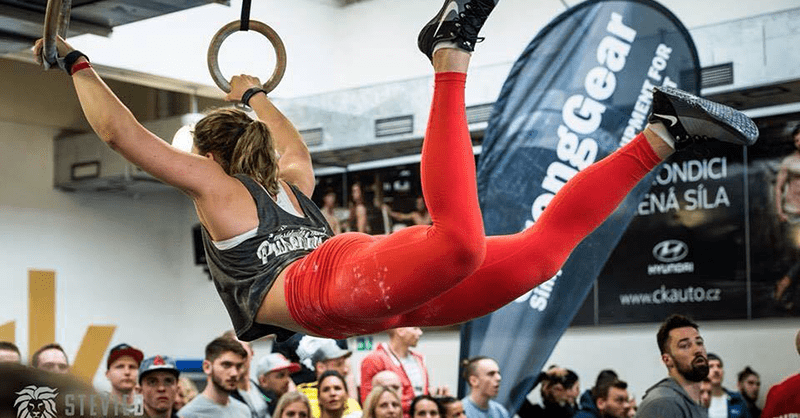 9.

Amanda
9-7-5 Reps for Time:
Ring Muscle-Ups
Squat Snatches (135/95 lbs)
Amanda is one of the CrossFit Girl WODs, used over time to assess an athlete's progress.
With two highly technical movements – the gymnastics movement of the muscle-up and the Olympic lift movement of the squat snatch – and low rep volume, the Amanda workout is one of the more complex and challenging CrossFit workouts.
This workout is designed to be a sprint, so perfecting your technique for a strong base will help you with efficiency and speed.
Good Times for "Amanda"
Beginner: 13-15 minutes
Intermediate: 10-12 minutes
Advanced: 8-9 minutes
Elite: 5-7 minutes