Trent Williams provided a sample containing the illegal substance Clomiphene to CrossFit Inc after the Rebel Renegades Games (the Semifinal that took place in Africa) and has been banned for 4 years from competition professionally. His team (CrossFit 10 Star Hybrids) finished 3rd at the Semifinal.
This was the first time Williams was competing in a team. In 2022 and 2021, he competed as an individual and finished 11th and 14th at Semifinals, respectively.
According to an official statement from CrossFit HQ, Williams received a sanction of 4 years after being found in violation of the Drug Testing Policy. His sample contained Clomiphene, which can stimulate the production of testosterone in males, which can lead to increased muscle mass, strength, and endurance. It can also be used to counteract the side effects of anabolic steroid use or to restore natural testosterone production after a steroid cycle. Athletes may misuse clomiphene to enhance their athletic performance or to mask the use of other banned substances.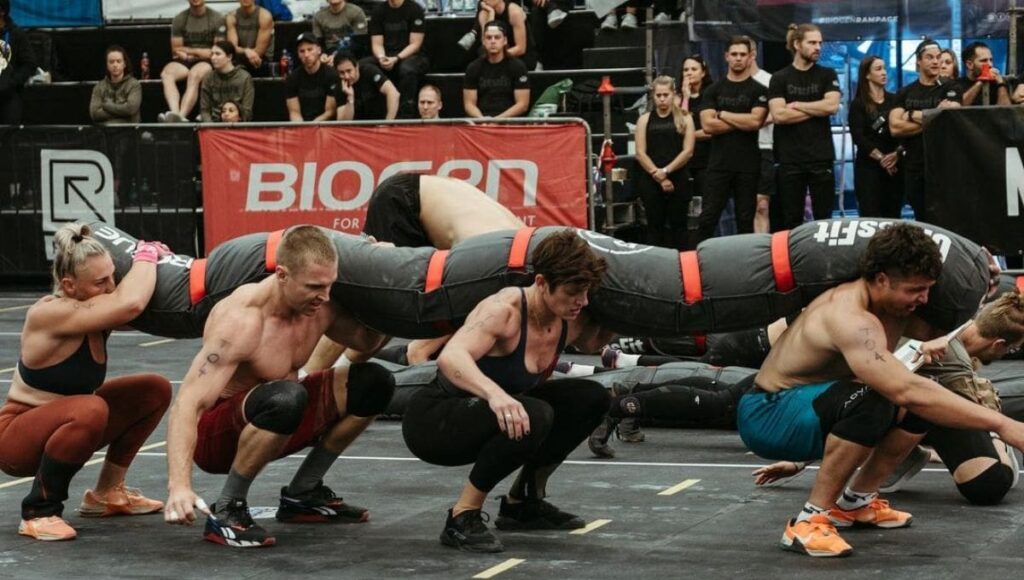 According to the Barbell Spin, Trent Williams admitted he took Clomiphene back in January and did not realise that it could still be in his system months later.
Trent Williams is the 3rd Athlete Who Failed a Drug Test After Semifinals in 2023
Trent Williams is now the third athlete who officially failed a drug test following in-person tests after Semifinals in the 2023 season.
Angelique Connoway, a team member who finished 1st at the same African Semifinal, tested positive for metabolites of GW1516 and has received a 4-year ban sanction. At first, she wasn't named, but then withdrew her appeal due to being too expensive to go on. Cape CrossFit Wolfpack finished 2nd at the Semifinals with 555 points and received the backfill invitation.
Alyssa Wilhelm, a member of the 12th-place finishing team CrossFit 8035 at the North America West Semifinal also provided a sample with banned substances: Ostarine and metabolites of GW1516. The case is currently in appeal, CrossFit revealed.
Read More: 2023 CrossFit Games Introduces Two Cutting Phases for Individuals and Teams