The 2023 CrossFit Games will feature cuts once again during the week of competition for both individuals and teams reducing the both to 20 participants.
After Semifinals finished, we found out the athletes and teams featuring at this year's test of the fittest. In an e-mail sent this week to athletes, CrossFit announced there will be two rounds of cuts for both individuals and teams during the weekend of the CrossFit Games.
2023 CrossFit Games Cuts
The start of both individual and team competitions is set for Thursday, August 3rd, featuring 40 male participants, 40 female participants, and 38 teams vying for victory. However, by the conclusion of Friday evening, the competition will have narrowed down to the elite group of the top 30 teams, as well as the top 30 male and female individuals.
Subsequently, as Saturday draws to a close, the field will be further reduced, leaving only the crème de la crème of 20 teams, along with the top 20 male and female contenders, who will continue to battle it out on Sunday.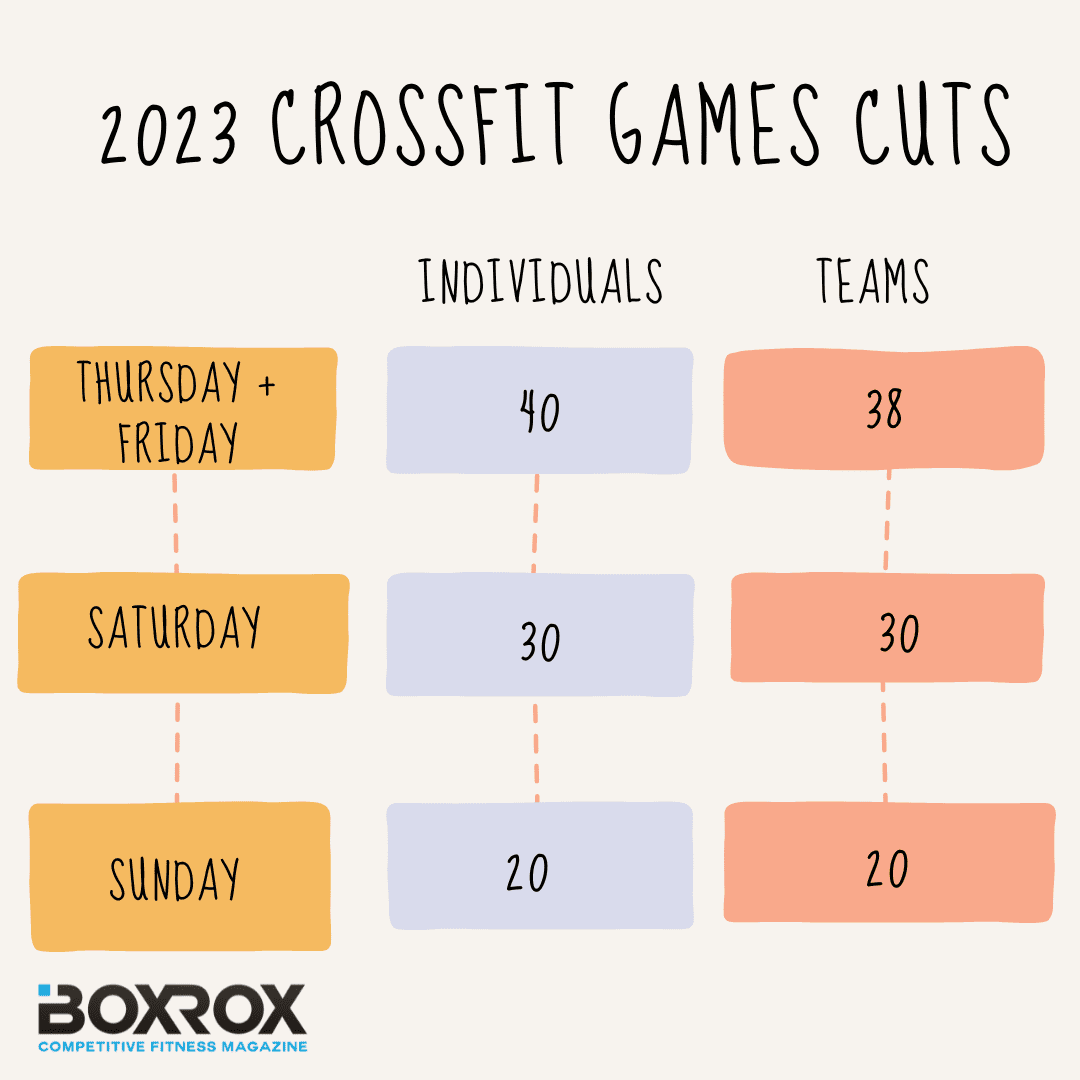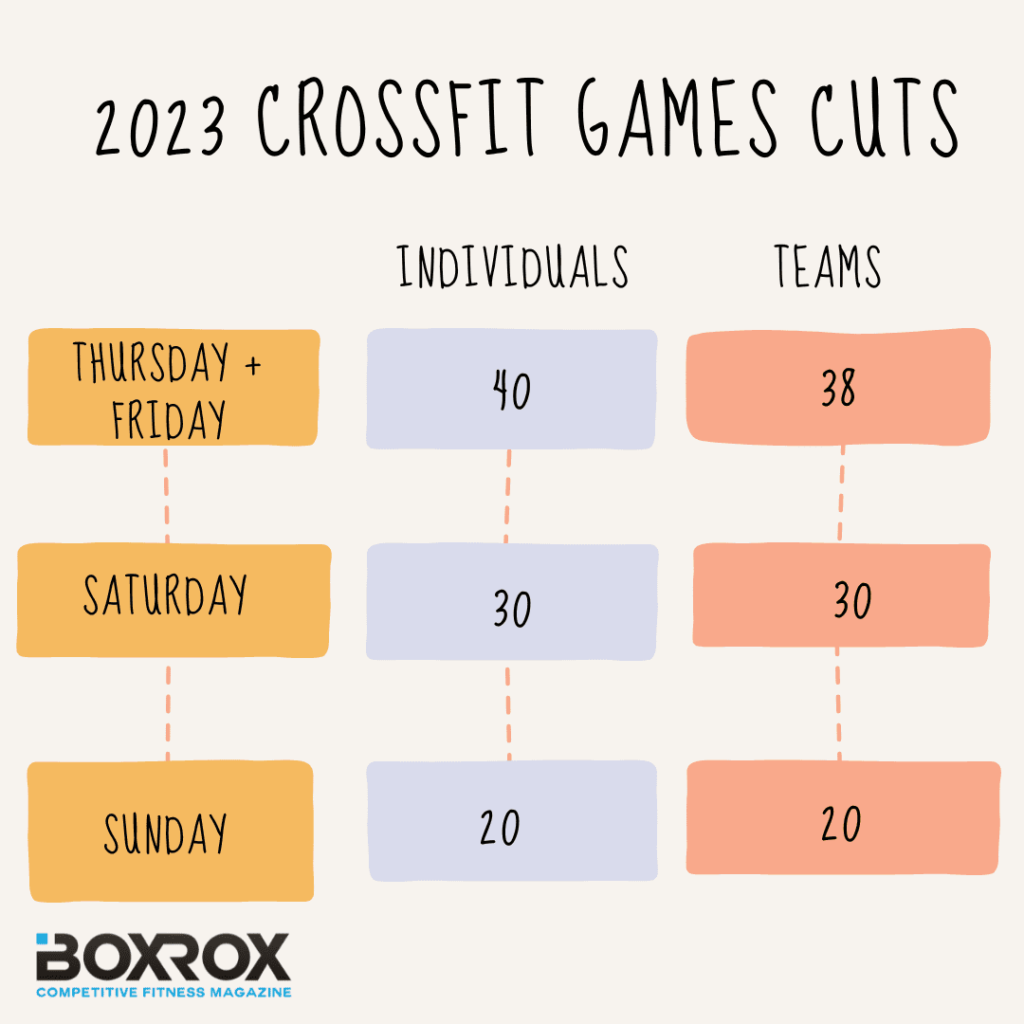 The cuts this year are similar to the ones we've seen back in 2021 where Dave Castro announced two rounds of cuts for individuals, reducing the playing field to 20 athletes.
Last year, CrossFit announced a single cut of individuals and teams competing after the last event on Saturday night. At that time, individuals were cut down to 30 while teams were reduced to 20 participants.
Who Are The Individual Athletes Going to the CrossFit Games for the First Time
2023 CrossFit Games
The 2023 CrossFit Games is taking shape after all athletes and teams know who is going to compete for the title of Fittest on Earth.
When: August 1-6
Where: Madison, Wisconsin (USA)
Athletes from all age groups (teens, masters) and adaptive athletes will be joining the teams and individual athletes who received an invitation to compete in Madison this summer.
You can check out the overall schedule of events for the 2023 CrossFit Games here.
Read More: Justin Bergh Leaving CrossFit Inc, Dave Castro Will Be New Leader of Sport Team