These are the only 3 things you need to get in shape, as chosen by Jeff from Athlean X.
The Only 3 Things You Need to Get in Shape
"If you're looking to get in shape and want to know how you can do it the quickest, you are going to want to watch. In this video, I show you how nutrition, diet, training, flexibility and sleep – while important – are not the most important things that you need to focus on when trying to get in good shape. Instead, you have to look below the surface, to the root elements that determine the real success or failure of your diet plan or fitness plan."
"While all of these things mentioned above are critical elements of a complete fitness program, they can all be undone by other elements that may be missing from your approach."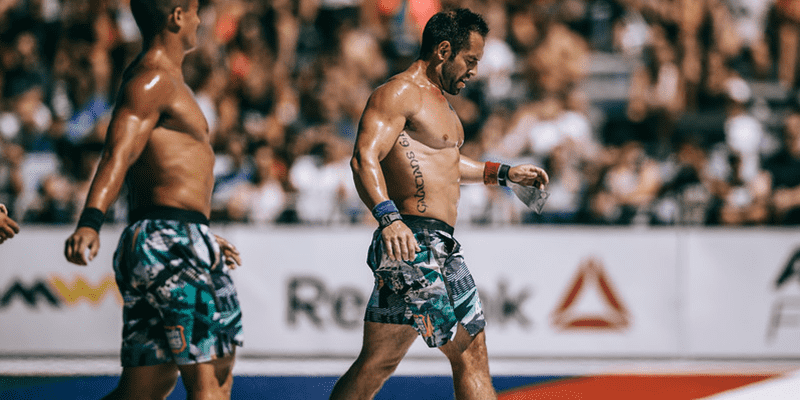 "For instance, we have to start with the right mindset. If you have a poor attitude towards fitness or don't even feel that it is really that important then you are likely never going to stick to any plan you're following right now for long. This has short term goals written all over it. Maybe you want to show up on the beach this Summer in great shape but once the Summer is over you will revert right back to the lifestyle you had that put you in the place where you need to get yourself back in shape in the first place."
"If you don't value your health and fitness for anything other than how you look in the mirror, then again you likely won't stick to any plan that is meant to improve it for long."
"Now, admittedly we don't all start with a positive attitude towards fitness. I actually didn't either. Despite what may be a somewhat sour outlook on working out and good nutrition, at least if you are aware of its importance and realize that it needs to be something you make part of your life, you are going to be in a better position and one that could succeed with the next of the 3 most important things for getting in shape."
"That is, consistency."
"No matter what you do, consistency is going to be the main determinant of whether you see success of failure on your plan to get in great shape. Even the best workout or diet plan that isn't followed will not get you to where you need to be. That said, I think this is so important that I ask that you make it the only thing you use as a gauge of your success in the first month or few weeks of starting your new workout plan."
The Only 3 Things You Need to Get in Shape
"Show up to your workouts and perform them to the best of your ability."
"Stay true to your nutrition plan and be sure to take the time to find the foods that you enjoy eating so that the prospect of a lifetime of eating that way doesn't seem restrictive or like something that you can't stand the thought of."
"All of this however can be motivated and inspired by the third element of the equation which is the starting point. Remember, we all start at different places. Some of us start at the very bottom when it comes to the shape that we are in. It's important that you have realistic expectations of where you want to get to. When you overshoot your expectations you may become disappointed when you don't look like the person you desired to look like, especially after just a few months."
"You need to choose realistic idols to shoot for."
"The key here is not to look to maximize your body by trying to reach your goal physique but optimize the body you are in over stages. The results you see here will be noticeable (particularly if you take a photo as I encourage you to) and will give you the objective progress you need to keep the motivation high. Optimization is going to allow you to raise the bar and set different mini goals for achievement along the way. Maximization is going to likely disappoint."
Video – The Only 3 Things You Need to Get in Shape
Learn More
Add the Pallof Press and Cable Crunch into your training.
Try BOXROX Pro.