Games athlete Alec Smith is known for his incredible gymnastic abilities. He has redularly competed at the top level within the sport of fitness, but what was he like before he started CrossFit?
CROSSFIT GAMES
| YEAR | OVERALL RANK | DIVISION | TEAM NAME |
| --- | --- | --- | --- |
| 2019 | 2nd | Team | Crossfit Krypton |
| 2018 | 25th | Men | — |
| 2017 | 36th | Men | — |
Rollin' away from 2020…
THE TRANSFORMATION OF ALEC SMITH
Here he is before CrossFit.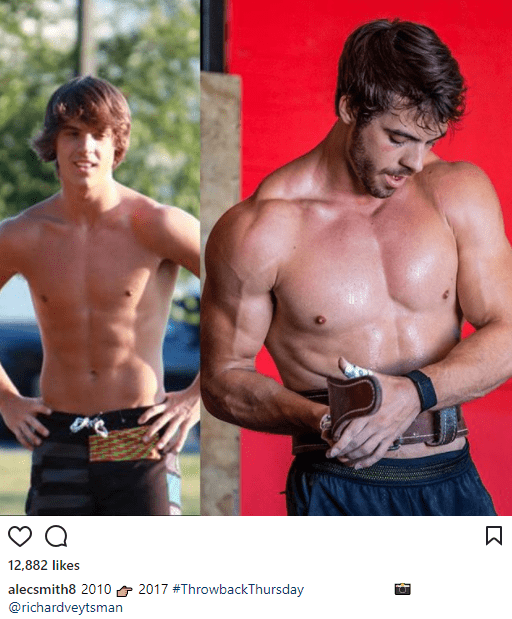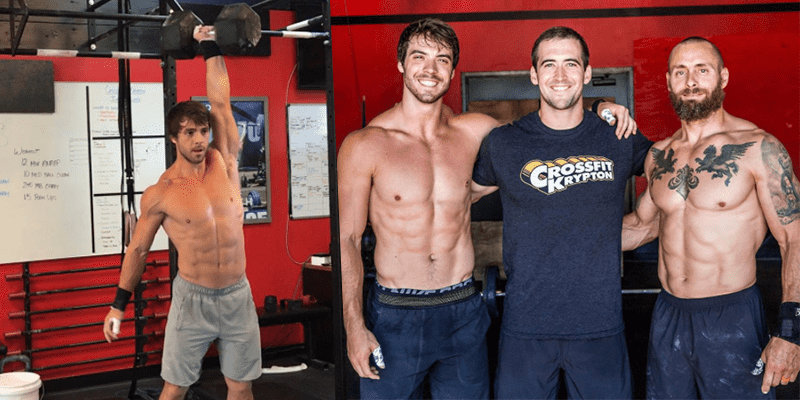 Source: Alec SmithSource: Alec Smith
Take Alec's advice…
"How often do you work on basics?
Even if it's 10-15 minutes a day, basics should be worked on every time you're training. If you want to learn bigger skills or become efficient in your movements, working on basics is key."
Now check out these workouts from Alec and upgrade your core strength and abs.
WORKOUT
4 Rounds
:45 work :15 rest
Split Squats
Hollow Rock
Leg Burners
Hollow Hold
Goal is to hit that hollow hold unbroken under fatigue. Keep those shoulders off the ground and squeeze tight.
7 MINUTE AMRAP WORKOUT
AMRAP 7 Minutes
Accumulate a 3:00 Plank
Then in the remaining time as many reps as possible
20 Tuck kick outs
20 Jump Squats
If you can't no worries! Just accumulate 3:00 before you start your AMRAP. Good one you can do anywhere. Good luck, have fun!!
EMOM WORKOUT
This one was a lot harder than i anticipated ?
Emom x 4
:30 Plank Twist Buy In
Max Reps V-Up w Remaining Time
Rest 1:00
Emom x 4
:30 High Low Plank
Max Reps V-ups w Remaining Time
Score is total number of v-ups!
If the twisting and high low planks start to get hard, try not to drop the knees. Just rest in the plank position.
HOME CHALLENGE WORKOUT
This week's at home challenge workout was tough! Perfect one to do anywhere with no equipment.
20-15-10
Push Up
10 Alternating V-Ups after each set
Rest until 5:00
Repeat
Score is your two times added up! (Left leg + Right leg = One rep) Challenge a buddy, have fun with it, get moving.
ARCH ROCKS
Arch rocks! Just as important to build a strong low back than it is to "have abs."
TRANSITIONING BETWEEN ARCH AND HOLLOW ROCKS
The two most important positions in gymnastics!! Hollow & Arch. Today's programming calls for transitioning from one to the next keeping your arms and toes off the ground. Really good drill for body awareness & overall core strength. Make sure you're working on both directions.
TABATA PLANK TWISTS
Today's programming starts with Tabatta Plank Twists. When doing these, really focus on twisting your hips to the center of the mat where your bellybutton would be. You'll start to feel those obliques firing!
CANDLESTICK CASH OUT
Could anyone do today's cash-out without any breaks?
Candlesticks are one of the basic skills we did in gymnastics. They're good for spacial awareness while rolling and inverted + stabilization in the legs and knees. Today's cash out was 50 of these! Give them a shot & tag us!
Legs straight, together, toes pointed on the candlestick.
Tuck the knees into the chest and use the momentum to help with the stand-up.
Scale for this movement would be standing up with both feet + 1 jump squat.
Have fun with it!
7 MINUTE EMOM
Quick core burner this week that can be done anywhere by anyone!
7 Minute EMOM
30 Russian Twists (5lb plate)
Max Toe Touches w the remaining time
*Score is total # of toe touches*
If you don't have a plate, do these weightless today. Keep those legs straight up and down on the toe touches to get full range of motion. Score to beat, 168 reps. Good luck, have fun!
6 MINUTE AMRAP
Accessory with a view☀️ Oldie but goodie from our last trip down under.
What would your score be?
AMRAP 6
10 hollow rocks
10 Vups
20 Russian Twis
TRANSFORMATION – Lauren Fisher before CrossFit (and 10 of her workouts)