The East and South 2017 CrossFit Games Regionals start tomorrow. They will run from Friday until Sunday (May 19 – 21).

You can watch the action online for free here:
LOCATIONS
East Regional | Albany, New York |Times Union Center
South Regional | San Antonio, Texas | Alamodome
TIMES
Now just check your timezone to find out when it will be live for you.
EAST REGIONAL 09:15 – 17:00 ET (UTC -4)
UTC (London, Reykjavik) 14:15 – 22:00
UTC + 1 (Berlin, Stockholm, Warsaw, Rome) 15:15 – 23:00
UTC + 2 (Helsinki, Istanbul, Bucharest, Budapest, Capetown) 16:15 – 24:00
UTC + 3 (Moscow, Dubai) 17:15 – 01:00
SOUTH REGIONAL 09:00 – 19:15 CT (UTC -5)
UTC (London, Lisbon) 13:00 – 01:15
UTC + 1 (Berlin, Stockholm, Warsaw, Rome) 16:00 – 02:15
UTC + 2 (Helsinki, Istanbul, Bucharest, Budapest) 17:00 – 03:15
UTC + 3 (Moscow, Dubai) 18:00 – 04:15
EVENTS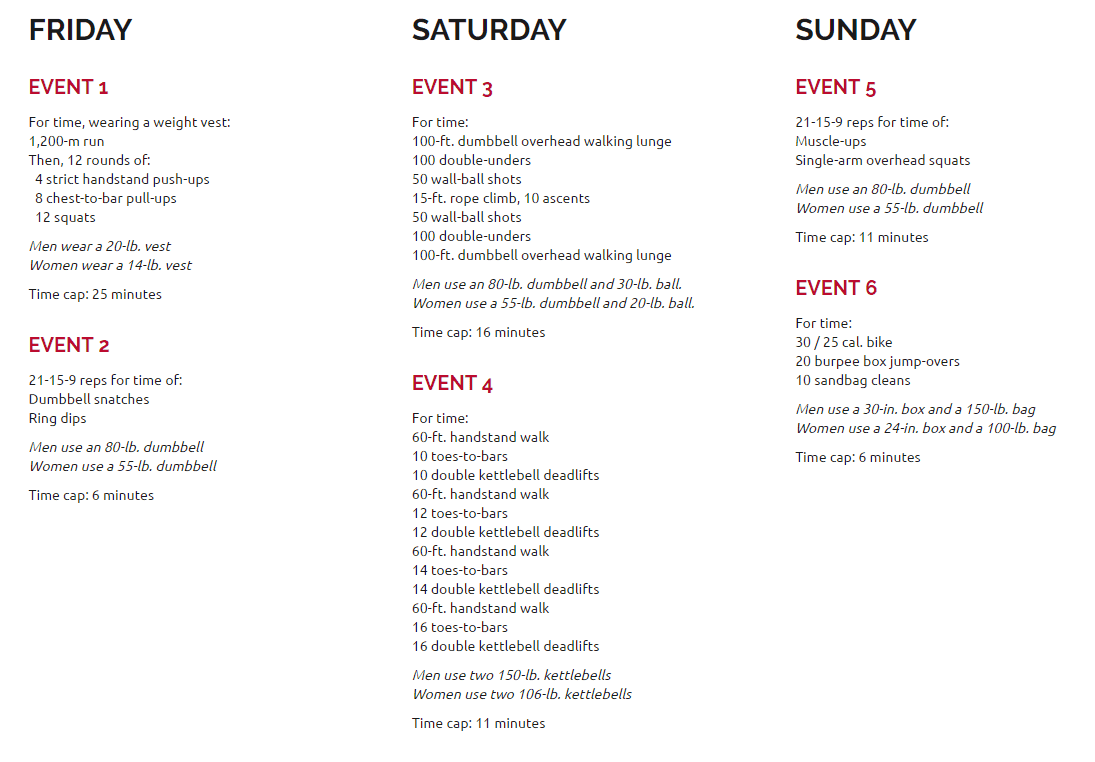 Find out which athletes will be competing:
Athletes at The East Regionals
Athletes at The South Regionals