Running around in circles, as you do during track workouts, has got a surprising number of benefits if you want to improve your running. Whether your session is designed around time or distance, track workouts offer a safe and structured way to run as fast as you can.
They're especially good because they allow you to measure distance accurately, with a precision no GPS device can yet offer. Each length of the track is 100m, making a lap around the track 400m exactly (if you run on the inside lane).
The main benefit of running track workouts is to get your body used to running fast, yet "running fast" is more nuanced than you might think at first; there are many stages and "gears" to fast running.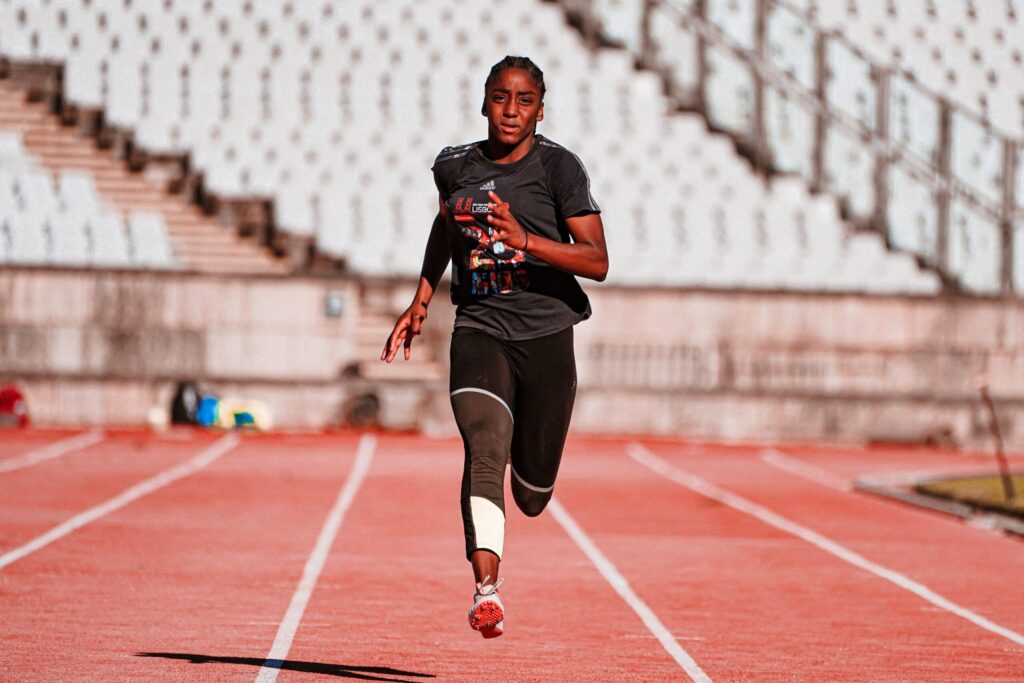 Knowing exactly what set paces feel like, the difference between going 5, 10 or 20 seconds per kilometre slower or faster, and knowing what pace you can sustain and for how long can help you make educated decisions when you're faced with a certain distance.
Whether you're a middle-distance or long-distance runner, knowing what specific paces feel like can be hugely beneficial to you on race day.
It is therefore good to have good time and distance variations in your track workouts, going anywhere between 20 seconds of all-out efforts to controlled but fast five to ten minutes efforts, or anything in between.
Give these track workouts a try and see how they improve your running.
Read more: How to Start Running? Simple Tips for Novice Runners
Track workout 1
800m
200m
600m
200m
400m
200m
400m
200m
600m
200m
800m
There is huge granularity in this workout, all reps should be run fast, but the 200m should all be consistent and the fastest.
Give yourself anywhere between 30 seconds to a minute to recover between reps.
---
Track workout 2
This pyramid-style workout is a classic track workout. No stage of it should necessarily feel easy, but it will teach you the difference between a 1km effort and a 400m sprint. Start each rep when you feel recovered enough to tackle the next one hard.
---
Track workout 3
Completing an extra lap of the track with each rep, this workout gets harder as it progresses. While the last rep will be the slowest try to keep the intensity up throughout. You can increase rest time between reps as the workout progresses.
---
Track workout 4
Try this workout at the start and end of your training cycle and see how much you've improved.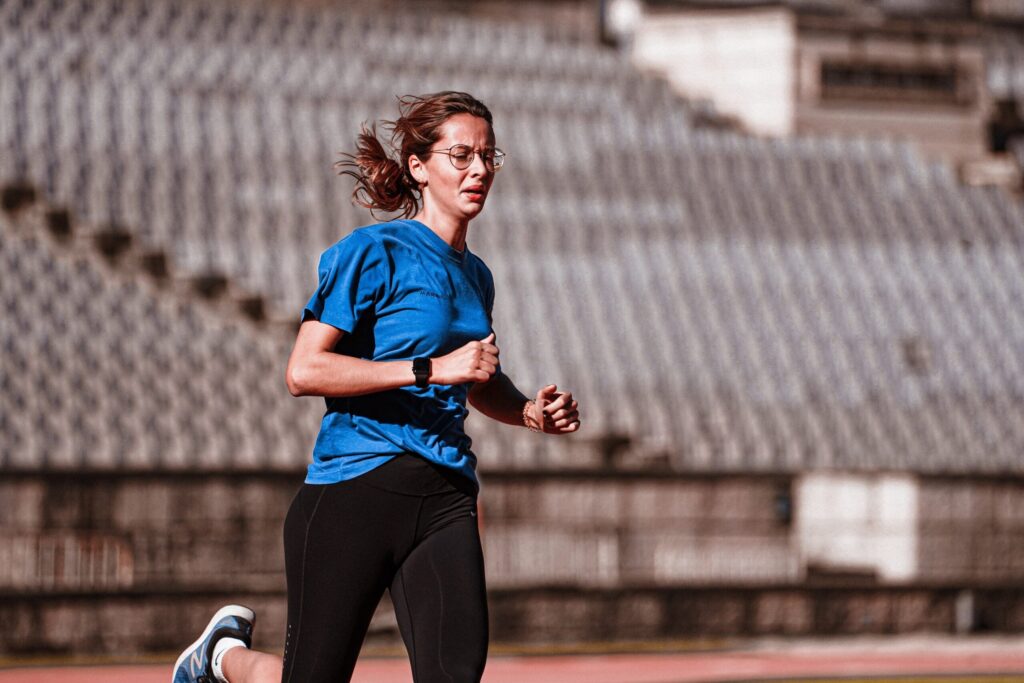 Track workout 5
A good aim for this one is to try to make the reps in the second round slightly faster than the first. Keep rest short between reps but give yourself enough time to recover between the sets.
---
Track workout 6
Run this at a pace faster than your 5k race pace and keep each effort consistently high. Rest around a minute between sets.
---
Track workout 7
Perform this workout non-stop by slowly jogging 200 meters between the 800m efforts.
---
Track workout 8
This is an excellent workout to try if you're training for a 5km race, as it will have you run just over the distance at a slightly faster pace than your target, but giving you a break after each kilometre.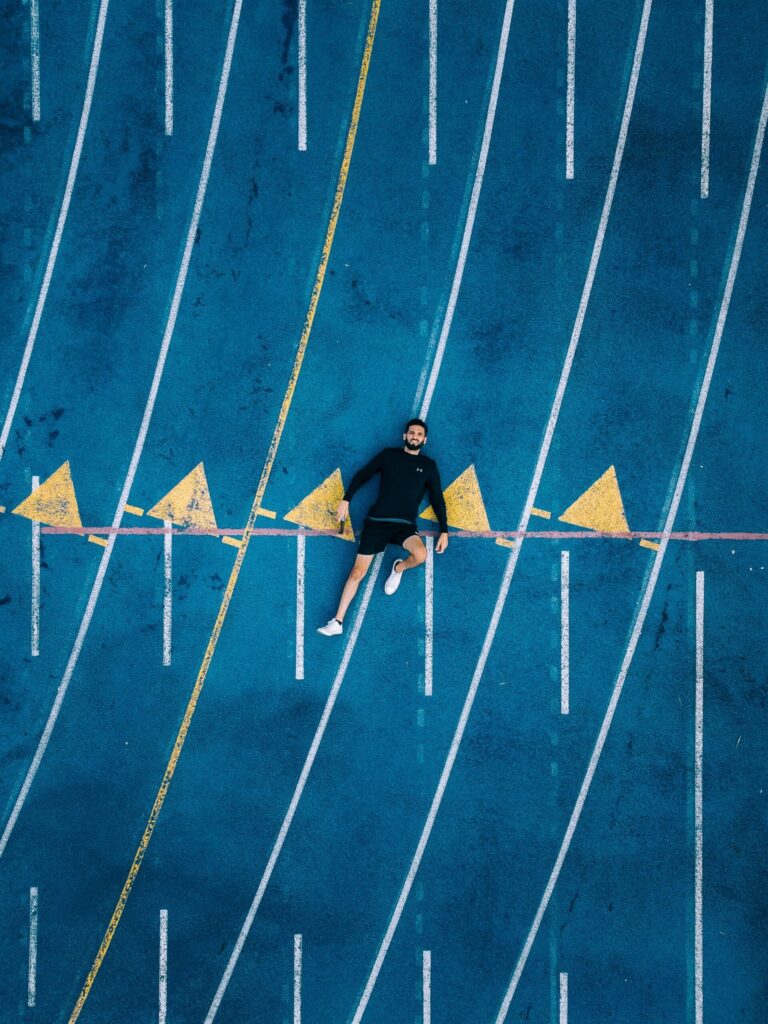 Track workout 9
1600m
3 min rest
1200m
2 min rest
800m
1 min rest
400m
The distance to cover will get shorter but so will the rest periods, perhaps forcing you to go before you're comfortable.
---
Track workout 10
2x (400, 600, 800, 600, 400)
Give yourself 5 minutes rest between sets.
Track workout 11
3 minutes
4 minutes
5 minutes
4 minutes
3 minutes
Another classic pyramid workout, this time focusing on time. Pay attention to your pace and see how much further you can get as the time increases.
---
Track workout 12
8x (1 fast lap, 1 slow lap)
This is another non-stop workout, great for long-distance runners. Go as hard as you can for 400m, then recover for the next 400m before doing it all again, eight times over.
Benefits of track workouts
Accuracy: your GPS device is unlikely to be accurate to the meter for efforts as short as 200m. In a track, you know exactly how far you're running.
Repeatable: because distance is so accurate, you can measure your past performances against your current fitness and see clear improvement.
Fun: running as fast as you can is a great feeling and a track, with its bouncy surface, soft corners and consistency, offers the best environment to do so.
Social: tracks are great places to meet up with running friends and push the pace together. Trying these track workouts together with others will also motivate you to push harder than you would if you were running by yourself.
Safe: in a track, you can endlessly run non-stop. This means not worrying about traffic lights, passing cars, or road crossings.
Will improve your running: this benefit of track workouts should come without saying, but knowing how to pace yourself for different distances, what different paces feel like, and how long you can sustain specific efforts with hugely benefit your running.
Do you enjoy doing things fast? Try these 10 Quick Sprint Workouts To Build Explosivity or learn How To Run a 5-Minute Mile.