Today is the last. Dave Castro has released a clue regarding what the CrossFit Open workout 23.3 will be. As expected, it is cryptic and can be read in multiple ways.
CLICK HERE TO FIND OUT WHAT CROSSFIT OPEN WORKOUT 23.3 IS!
MOVEMENT STANDARDS OF 23.3 CROSSFIT OPEN WORKOUT
HOW TO SCALE 23.3 CROSSFIT OPEN WORKOUT
Although Dave Castro is not part of the team programming the workouts for CrossFit any longer, he is still putting out clues about what we will see in the Open hours before the live announcement. This year we saw him posting a red arrow pointing left for 23.1 and a gif of a ball descending a ladder for 23.2.
Can you guess what will 23.3 be based on this CrossFit Open workout clue from Dave Castro?
23.3 CrossFit Open Workout Clue
Although it has always been extremely cryptic, and borderline impossible to even understand what the photo is about, this time, the 23.3 CrossFit Open workout clue is a straight-up page from a book.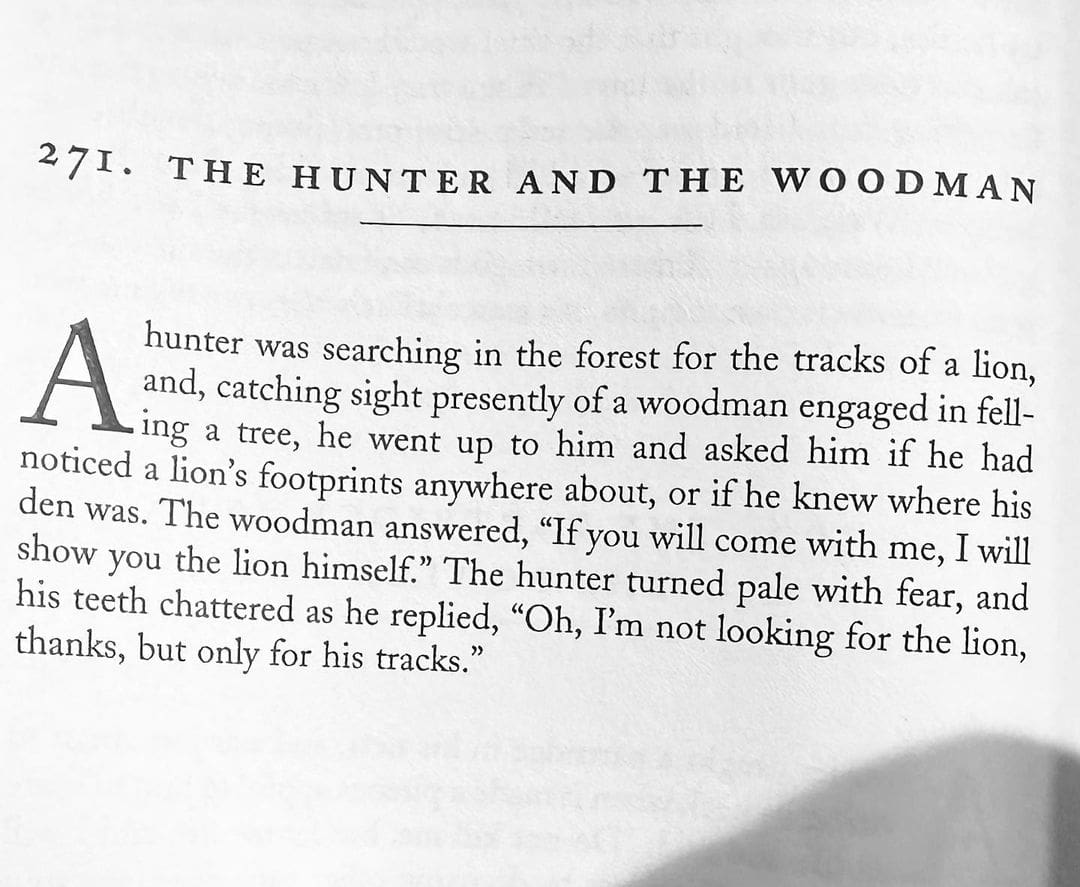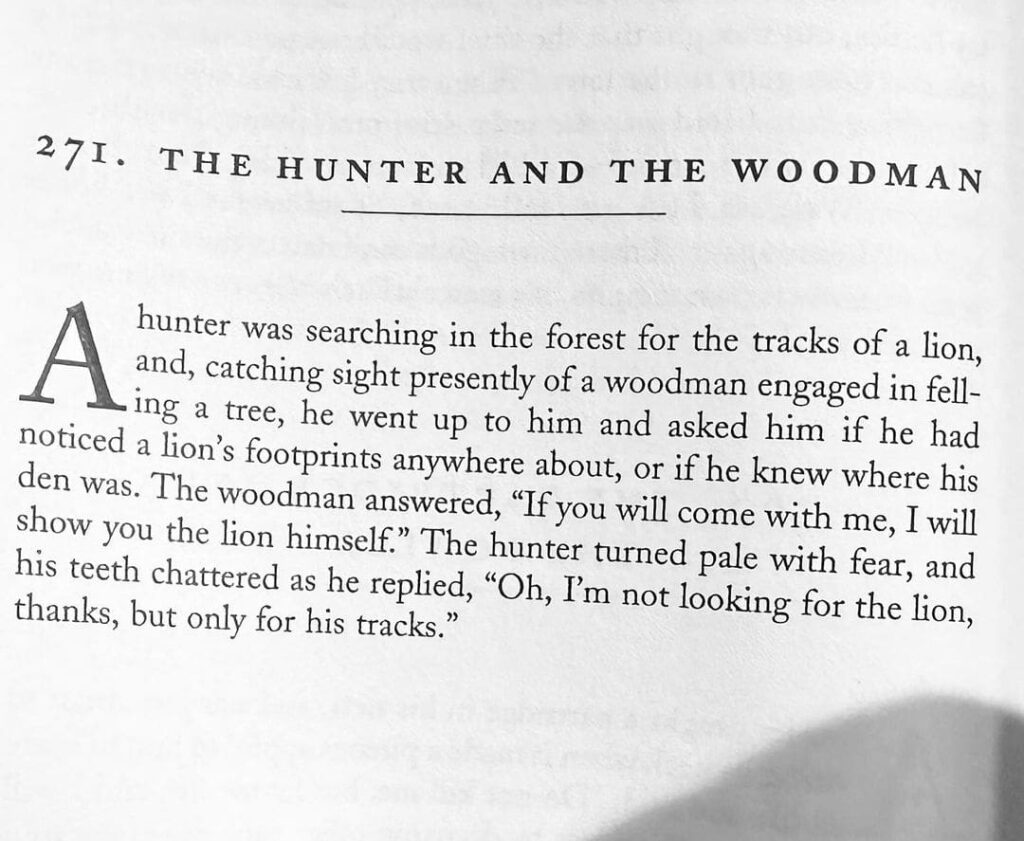 The clue is a short story from Aesop's fables called "The Hunter and The Woodman." The hunter, looking for a lion's track, asks the woodsman if he's seen the tracks or the lion's den. When the woodsman replies that he can show the lion to the hunter himself, the hunter explains he is only looking for the tracks, not the lion.
According to Wikipedia, there are two versions of this story and the one Castro released is from 1912 translated from Vernon Jones.
The moral of the story is that people should be as brave in their deeds as well as in their words. Say what you mean and do as you say, in other words.
Anyway, all of that for what? Who knows, maybe it helps with deciphering what is the clue.
What Could 23.3 CrossFit Open Workout Be?
Now that you've seen the 23.3 CrossFit Open workout clue, maybe you can make an educated guess if that is even possible.
Here are some of our guesses:
If the moral of the story is to be brave in actions as in with words, we are guessing this will be a gruelling workout. Namely a chipper. But which movements?
Double-Unders! We haven't seen the jump rope being used in the Open yet and that is almost guaranteed. So we are going with double-unders for 23.3.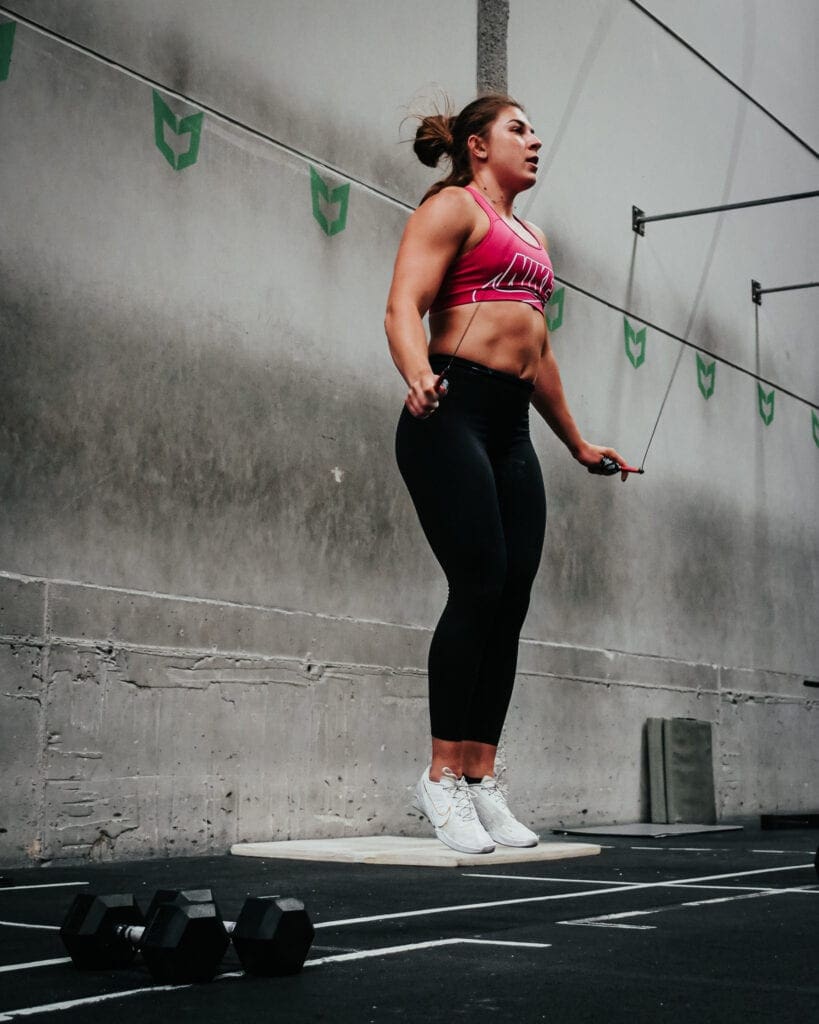 Some people online have noted that the page number on Dave Castro's clue is 271, which could mean workout 17.2 in reverse. 17.2 had dumbbell walking lunges, toes-to-bar, muscle-ups, and dumbbell power cleans.
We already had toes-to-bar and cleans on 23.1, so we can kick that out of the park, but we could also see dumbbell lunges. Especially as dumbbells were not used yet for this season's Open.
But we also think that the other person being a woodsman means we will have something to do with wood in the Open. And what could that be? A wooden jump box!
Ultimately, our guess also goes in hand with what we usually see in the Open in the past few years. Here is what we came up with.
23.3 CrossFit Open Workout Guess:
For time:
50 double-unders
10 dumbbell snatches
20 box jump over
50 double-unders
10 dumbbell snatches
20 box jump over
50 double-unders
10 dumbbell snatches
20 box jump over
What do you think it is going to be?