BURPEE CROSSFIT WORKOUT 2 – GAMES QUALIFIER
Time cap: 20 minutes
100x burpees over the rower
Remaining time: row as far as possible
Score: the total distance rowed in meters.
Burpee workouts usually come in sets of 50+. Performing the exercise as fast as you can is sure to get your heart racing.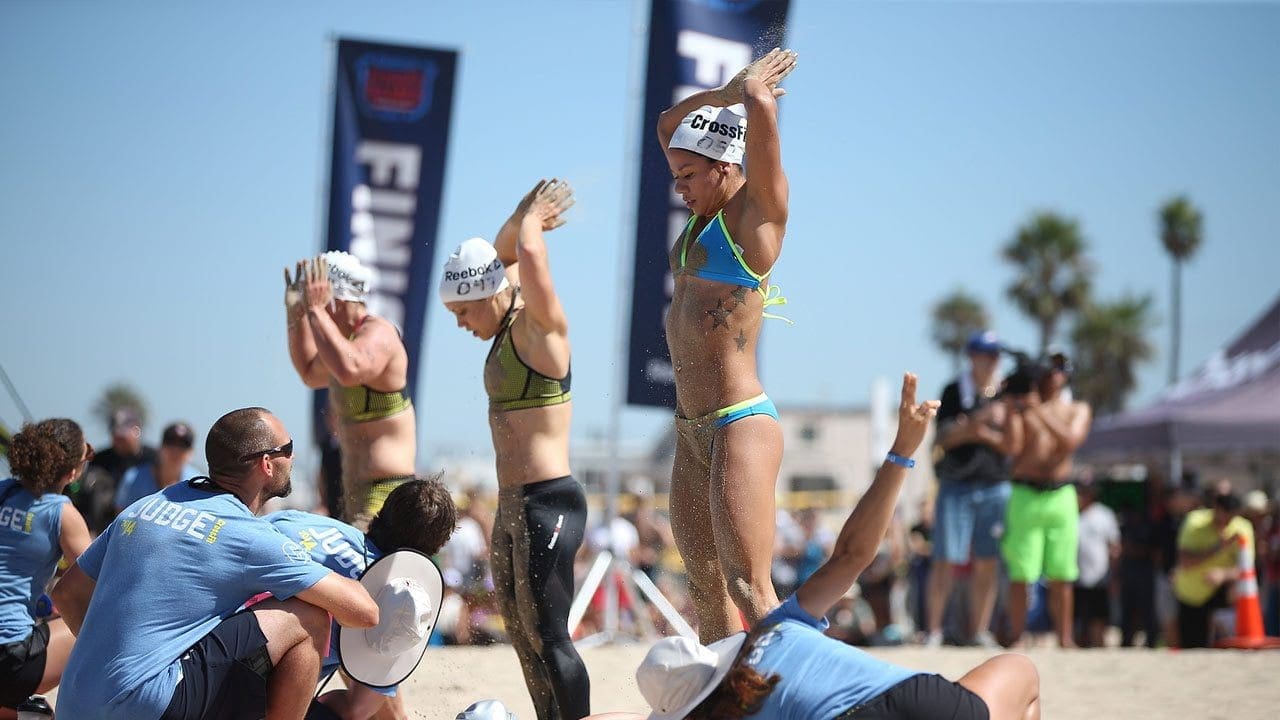 Source: Photo courtesy of CrossFit Inc.
WORKOUT 3 – PRISONER BURPEES
For time:
20 burpees
10m sprint
19 burpees
10m sprint
18 burpees
10m sprint
…
1 burpee
10m sprint
Burpees work your abs, arms, chest, quadriceps, glutes, hamstrings and core – they train the whole body together, unlike with isolated exercises.