4. BUILD MENTAL STRENGTH THROUGH WODS THAT TAKE YOU OUT OF YOUR COMFORT ZONE
1000 Burpees for time sound good to anyone? I thought not. But that is just one of Sara Sigmundsdottir's workouts that she does to build an iron mind. There is absolutely no skill involved whatsoever, no equipment needed and it is just you against you. It isn't pretty and won't make a flashy instagram post, but IF you complete it, you will become a stronger person mentally.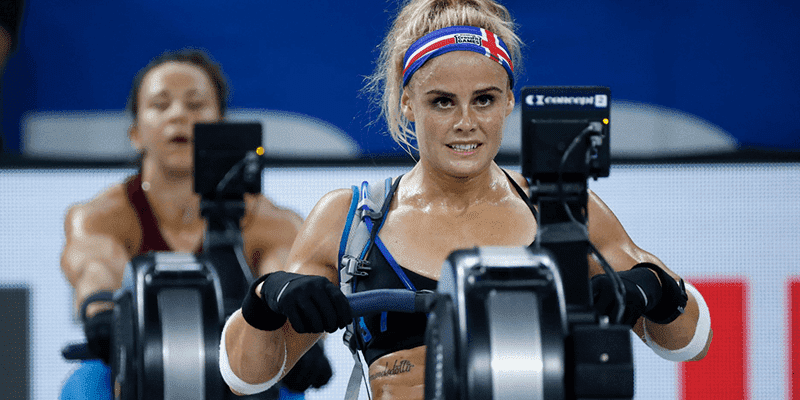 These types of WODs also will shift your perspective, and make other WODs seem smaller and more manageable in comparison. Sara is now an athlete that knows it takes her 83:40 to do 1000 Burpees, and she understands what that feels like. So when they crop up in another form in her next WOD, they won't look at daunting as before, and mentally she can readjust herself to complete them.
Ernest Hemingway once wrote that certain things in life 'burn the fat off our souls.' Doing 1000 Burpees for time is one of those things…
Here is another workout from Sara that you can use to improve your mental fortitude.
Workout from Sara Sigmundsdottir called KETTLEBELL HELL!
Sara: 'If you want to work on your mental side I recommend this workout called Kettlebell Hell.'
4 Rounds for increasing load:
10 Double KB Clean
10m Double KB FR Carry
10 Double KB STOH
10m Double KB FR Carry
10 Double KB FR Lunges
10m Double KB FR Carry
10 Double KB FR Squat
REST 3 minutes b/t rounds
Recommended starting weights 16/12kg (35/26lbs) or more if you dare.. Take it with someone who pushes you! Thanks BK Gudmundsson for the competition'