Click on the following links to find many more workouts to try:
→ AMRAP workouts to improve mental toughness
→ No barbells! 10 bodyweight workouts for Crossfitters
→ AMRAP workouts for athletes of all abilities
→ 5 of the best endurance WODs for Crossfit training
→ EMOM workouts to improve strength and conditioning
→ 10 Chipper workouts that every Crossfitter has to try!
→ Workouts to test and improve your gymnastic skills in Crossfit
→ 3 Workouts for beginner Crossfit athletes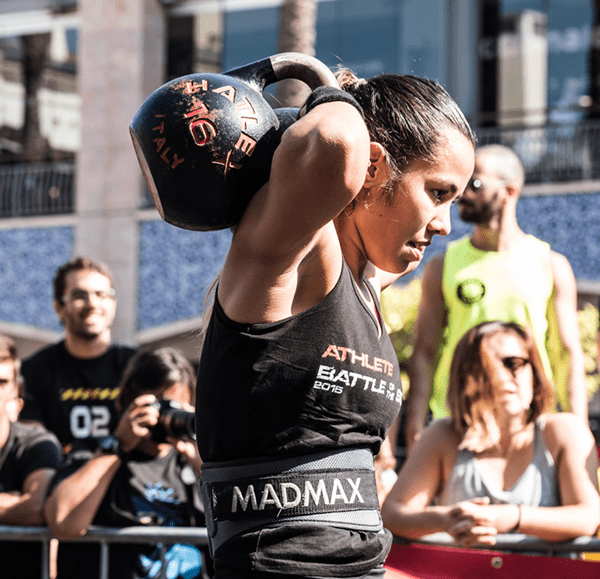 AMRAP WORKOUTS TO IMPROVE MENTAL TOUGHNESS
When it comes to AMRAP workouts, mental toughness is an irreplaceable factor. The higher rep ranges that you will face will push you to your limits and the inexorable running of the clock will test just much pain you can stand.
Choose a new AMRAP workout and build iron willpower
NO BARBELLS! 10 BODYWEIGHT WORKOUTS FOR CROSSFITTERS
You don't always need a barbell to create a high-intensity WOD. Bodyweight Crossfit workouts can even be a harder test of fitness, especially if your endurance and gymnastic training has been neglected.
Pick your next bodyweight workout now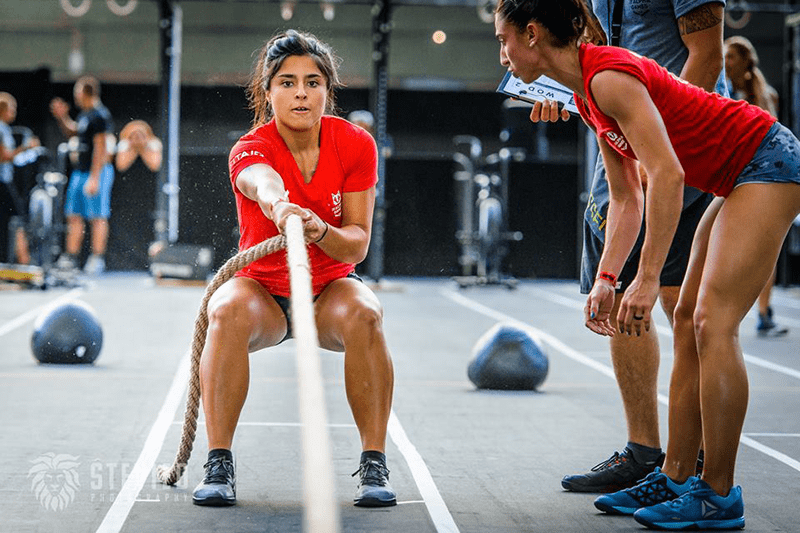 AMRAP WORKOUTS FOR ATHLETES OF ALL LEVELS
No matter if you are a total beginner or an elite athlete, this format will be challenging. If you need to do band-assisted Pull Ups, or Press Ups on your knees instead, then do that. AMRAPS can be easily scaled to suit all abilities, the right attitude to give it all you have is the most important thing!
This kind of workout is very intense and time efficient. It's individually challenging due to the possibility to create a personal plan for every skill level. You can integrate all kind of exercises and it presents a perfect mixture of strength and endurance training.
Find an AMRAP workout to test your limits
5 OF THE BEST ENDURANCE WODS FOR CROSSFIT TRAINING
Endurance WODs in your Crossfit training are a vital way to build mental strength, aerobic capacity and the ability to just keep going. Long, slow conditioning work such as running, cycling and swimming will build cardiovascular ability, but they are not the only way to improve your endurance.
Improve your conditioning and engine now
EMOM WORKOUTS TO IMPROVE STRENGTH AND CONDITIONING
Benefits of EMOM workouts:
Pacing: EMOMs remove much of the thinking from a workout. The clock decides when you'll be working and when you'll be resting. Every minute you'll also be able to see if you've done the given work in a faster or slower pace.
Progression: EMOMs are a great instrument for measuring progressions from week to week.
Adaptability: EMOMs can be programmed to train anything: power, the aerobic or anaerobic systems, mechanics or skills.
Rest Periods: Well-programmed EMOMs should have built in rest periods. Unlike a normal WOD, these rest periods allow you to analyze your performance after each minute. Feeling? Technique? Did your pace slow significantly? After analyzing each set, EMOMs allow you to redo the work at the start of the new minute.
Choose your next EMOM workout now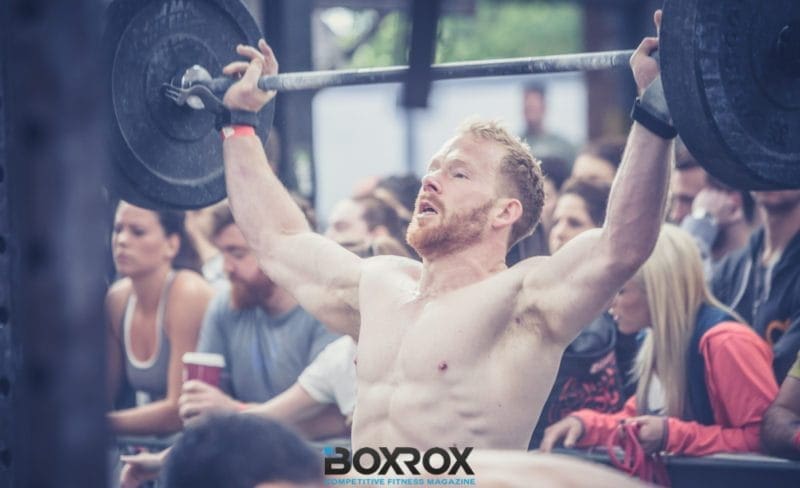 10 CHIPPER WORKOUTS THAT EVERY CROSSFITTER HAS TO TRY!
Chipper WODs consist of a series of different exercises completed in sequence. Usually the movements are (generally) performed with lighter weights over higher rep ranges. Chipper WODs train endurance, strength, technique and pure mental toughness, and will test you to your limits!
The name comes from 'chip away' which underlines that they are hard and extreme. Chipper workouts are exhausting, but will make you feel accomplished and happy at the end! Use lighter weights than usual so you can concentrate on speed and intensity. Scale accordingly to make sure that you don't pause or rest for long between any exercises.
You have to complete each set before you are moving to the next one. Try to be as fast as possible, each one is a race against the clock!
WORKOUTS TO TEST AND IMPROVE YOUR GYMNASTIC SKILLS IN CROSSFIT
Mobility and gymnastics are hugely important elements of Crossfit. Although gymnastic work requires exhausting lessons, and progress is often slow, it should be an irreplaceable component of every crossfitter's daily process. Combined with strength and power, gymnastic skills will gives you the possibility to drive into new areas and dominate even the hardest WOD.
Find your next gymnastic workout
3 WORKOUTS FOR BEGINNER CROSSFIT ATHLETES
The WOD (Workout of the day) is an important part of training for all beginner Crossfit athletes. Sometimes it can feel daunting at first, with the wide selection of exercises and different structures, but feeling like this is only natural. These 3 workouts are perfect for helping you get more familiar with how they work.
They all contain simple body-weight exercises, so you can try them at home or anywhere else that you like. Good luck, and remember that a journey of a thousand miles starts with a single step.
Choose a workout that's perfect for you