Meet Jami Tikkanen, Annie Thorisdottir's head coach, and the strength, movement and conditioning coach behind The Training Plan. This training program is followed by Games athletes Lukas Högberg, Björgvin Karl Guðmundsson and Sara Sigmundsdottir.
Jami Tikkanen ID:
Name: Jami Tikkanen
Nickname: Finnja
Education: MOst (Masters in osteopathy)
CrossFit box: CF Thames
Favourite WOD: Helen
Favourite bacon recipe: Bacon, who needs a recipe for this delicious thing?
Favourite motivational quote: Too many, here's two:
"Whatever the mind can conceive and believe, the mind can achieve." – Napoleon Hill
"Success is nothing more than a few simple disciplines, practiced every day; while failure is simply a few errors in judgment, repeated every day. It is the accumulative weight of our disciplines and our judgments that leads us to either fortune or failure." — Jim Rohn

1. Jami what is on your Training Plan for today?
5 Rounds, Go every 4 minutes
250m Row
20 Wall balls
10 Burpee box jumps 24"
(Each round go as hard as you can, rest the remaining time)
2. Annie has won the CrossFit Games twice. Besides your coaching, what makes her one of the best female CrossFit athlete out there?
It's a combination of genetics, work ethic, desire to be successful and the people who surround her.
There is no question that every athlete on the podium at the CrossFit Games has innate talent. Here I'm not talking about talent in terms of ability that can be developed through years of hard work, and perceived as talent when people only see the end product and not the process but just rather pure genetic potential. These guys and girls are different and from many, I feel that Annie stands out for her ability to adapt her movement on the go, her body's ability to solve problems faster than others, and her ability to recover. While some of this is developed there is a large component that's just her genetic make- up.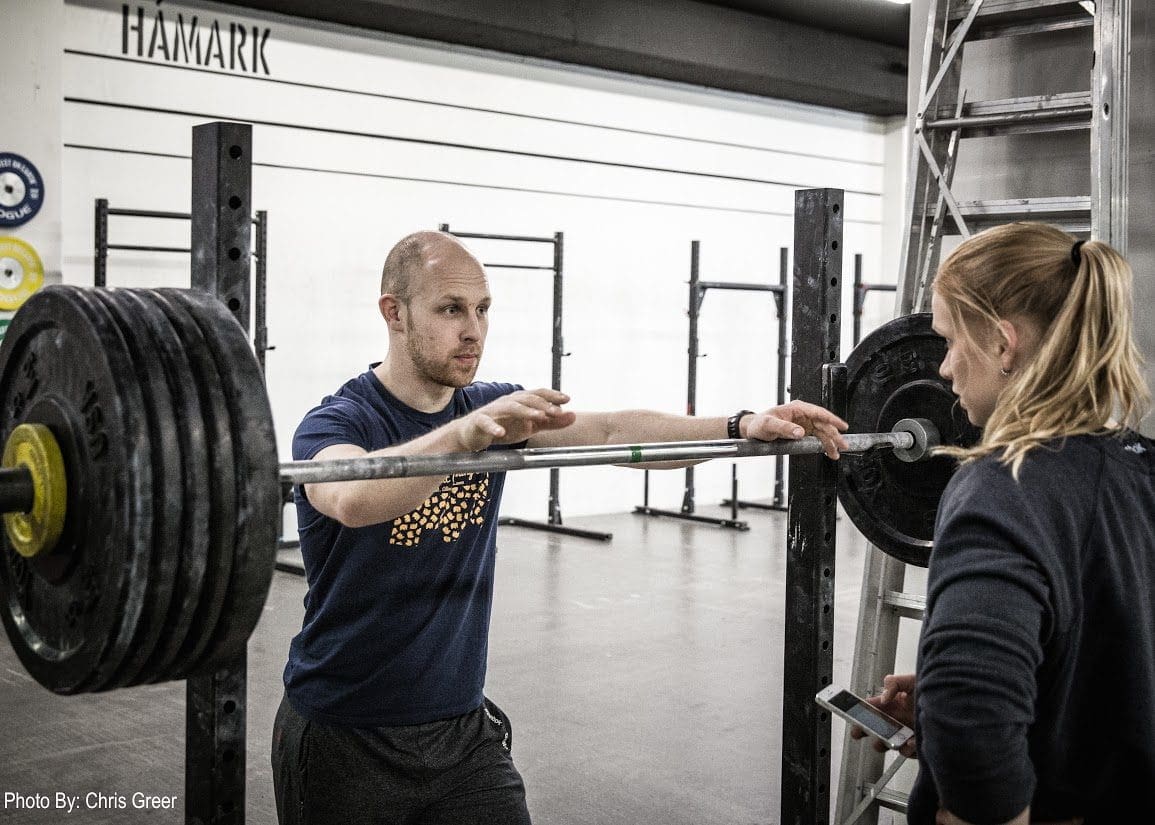 'Ultimately, talent without hard work can only go so far'
Annie stands out to me as someone who's willing to put in the work even when things are not yet where she wants them to be (for example when we were dealing with all the injuries last year and leading to the Games this season). Every athlete competing at the CrossFit Games level has this as it's a necessary condition for qualifying, but on its own it's not enough. It is Annie's relentless desire for success that drives her to train in a way that allows her to compete like she did on the Sunday at this year's Games.
Once you have the right talent and you work hard and smart to refine that talent, what it comes down to is surrounding yourself with the right people. Annie's family is tremendously supportive of her as is her boyfriend/training partner Frederik Aegidius, a multiple-times Games competitor himself. No one succeeds alone and we have been working since the beginning to systematically build a team of passionate, hard-working individuals around her.
3. If we switch the roles: what is the most important lesson you have learnt from working with Annie?
I would say that honestly I wouldn't be half the coach I am if it wasn't for the challenges presented to me by working with Annie. Whether it's the experiences like coaching at the Games, designing training programs, refining movement or simply answering her questions about why we are doing what we are doing, there are countless lessons I've learned.
One of the most important ones for me has been to realise that regardless of the level of mastery you have achieved in the area of your choice, you have never realised your full potential. That the best in the game are still working at a percentage of their ability and there is always room for improvement in the most basic of practises. This is what keeps things interesting after reaching the podium four -times.
4. What do you focus on when programming for your athletes? What's your concept?
You guys like to ask questions that require books to be written as a reply!
In brief, I start with movement as a foundation for every athlete. We build strength and conditioning around efficient movement. I do my best to provide my athletes tools for living an athletic lifestyle that supports their efforts in training and competitions.
I would say I am more process- than outcome-oriented as a coach.
I believe in establishing solid foundations (doing things right) and forming habits in and around these foundations (doing the right things). Now this process is not always linear with my athletes and is often imperfect but something I am always striving for. We are currently building a resource around habits for all of The Training Plan athletes in an effort to make our tools available for a broader audience.
As far as the details of structuring my training plans, this is something that's constantly evolving. One of my favourite quotes is by Ralph Waldo Emerson, "As to the methods there may be a million and then some, but principles are few. The man who grasps principles can successfully select his own methods. The man who tries methods, ignoring principles, is sure to have trouble." Regardless of the specific periodization plans, strength programs and tools that I'm using at any one given time, I try to stick to few principles that guide my thinking. I also truly believe in the power of a peer group so am constantly in the process of collaborating with, and learning from, other coaches.
5. How did you get into Crossfit in the first place?
I started my exploration of movement and training with Judo at the age of 6. I ended up training and competing with the youth national team in Finland for few years in my teens before changing gears a bit to breakdancing for about 2 years. At age of 20 I moved to Paris where I studied Wing Chun for 3 years. So most of my background is martial arts.
I found CrossFit in 2006 via random altavista (that's right) search that caused me to stumble across crossfit.com. After reading the site for some time and watching videos like the classic "Nasty Girls" with Nicole, Eva T and Annie Sakamoto, I finally decided to try what I considered an "easy looking" workout:
4 Rounds for time:
400m Run
50 Air squats
I remember watching a little girl walk past me with her dog on the 3rd run and realised that:
1.) I wasn't as fit as I thought I was
2.) There was something to this CF thing.
I was living in Paris at the time and mainly just trained alone or with a friend. I had no access to a gym so all workouts were done with body weight. When I moved to London to study Osteopathy six months later, I had access to a gym and so was able to do more workouts. Things grew from there and before I knew it I had co-founded a gym (CF Thames) and was part of the CF HQ Seminar staff.
Photo credit: Chris Greer
Jami Tikkanen been coaching elite level athletes since 2010, when he first worked as an osteopath to 2009 The Reebok CrossFit Games champion Mikko Salo. Today Jami is one of the most familiar faces in Crossfit, coaching athletes like Sara Sigmundsdottir (The Athlete Games, East Coast Championship 2015 winner), Games athletes Lukas Högberg, Björgvin Karl Guðmundsson (3rd in The 2015 CrossFit Games), Frederik Aegidius and other top level competitors.
ADVICE FROM JAMI TIKKANEN
Related: Coaching the Best: 5 Questions with Jami Tikkanen
We asked Jami for his top 5 performance tips for aspiring athletes.
1. START WITH YOUR LIFESTYLE HABITS OUTSIDE THE BOX
If you want to follow a serious training plan for an extended period of time and be successful, you better take care of your:
Sleep
Nutrition
Hydration
Mobility
Work
Stress management
Form good habits around these practises and allow them to shape you into the type of person you want to be. It's ultimately the process that will define the final outcome.
2. BE FOCUSED ABOUT WHAT YOU ARE DOING
'When at the Box, focus on the work at hand, not texting your friends or taking selfies.'
The concept of deliberate practise is well-known and essential for your success. Apply this to everything you do. One practical application is paying attention to moving well when training and practising. Continuously doing poor quality repetitions teaches you to do more poor quality repetitions. Your body gets better with the input you provide for it. It is your responsibility to move and practise the way you want to move when you are competing.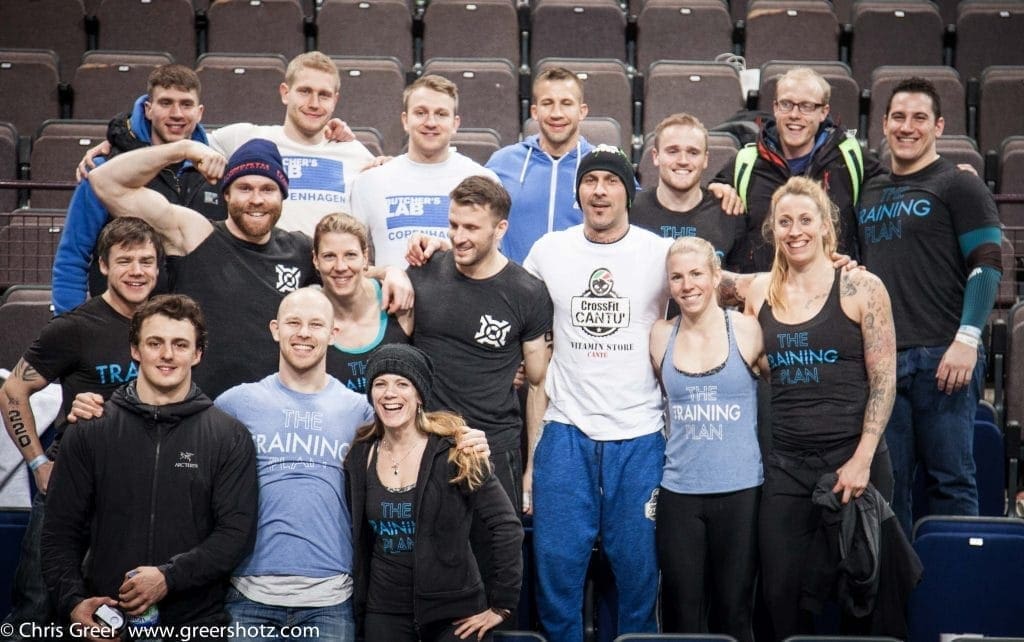 The Training Plan athletes
3. TAKE RESPONSIBILITY FOR YOUR PROCESS AND RESULTS
If your dreams and goals are more important to someone else (be it your coach, friends or family) than you, then you are very unlikely to succeed. Be diligent in your practise, stick to the plan and take the time to record your results.
'Jami Tikkanen: Remember, no one else should care more about what you are preparing for than you.'
4. START WITH MOVEMENT AS YOUR FOUNDATION
Building strength and conditioning on top of efficient movement is the harder route but one that ultimately provides better results, enjoyment and longevity. Building strength and conditioning on top of poor movement is easy and short-sighted. Do not rush. Build the biggest foundation you can afford to build. At the end of each season, restore, then continue to build this foundation.
5. SURROUND YOURSELF WITH PEOPLE WHOSE PRESENCE MAKES YOU A BETTER PERSON AND ATHLETE
Nobody makes it alone and the journey is better shared with people who care.