Creative solutions have to emerge when challenging circumstances are presented to us. Boxes around the world have either been asked to or decided to close their doors in the face of the coronavirus pandemic and the implications this is having in the world and health care systems.
Unprecedented measures have been implemented in countries like France, Spain, Austria and Italy, and much of the world is following through. In attempts to curve the spread of the coronavirus, non-essential businesses are being asked to close down, large gatherings have been discouraged or banned and citizens are urged to stay home as much as possible.
"As things were getting worse, we had lots of team discussions and we decided to close the Box literally minutes before the government announced their order," Jule Nell, a coach at Argo Athletics in Berlin, told BOXROX. "We knew we had to close but we though 'what can we do to keep our members happy and enable them to train despite the shutdown?'"
Around the world, Boxes are presented with a unique challenge: with members unable to train, why wouldn't they freeze (or cancel) their contracts until doors are open again? Why continue to pay?
"We were worried that members would freeze their membership of course, because our salaries and our rent isn't frozen, so we have to come up with creative ideas to keep the Box alive and keep the company running," Jule said when we asked her about what closing doors for an extended period of time might mean.
There are many things Box owners are worried about, loosing members and having people freeze their memberships are but two of them. And while retention is a big issue, so is the desire to keep everyone happy, which might be less tangible but not less important.
Boxes in Berlin have closed their doors for, at least, the next five weeks. Yet adversity presents with itself opportunities to overcome and learn, and the team behind Argo Athletics put one and one together; for five weeks there was going to be a lot of unused equipment lying around, why not give members access to it while they have to stay at home?
Equipment is being rented out as sets (e.g. a set with an ab mat, a kettlebell and a jump rope) and with the set comes a five-week program specific to that set that the athlete can follow. "We are supplying them with everything; the equipment and a plan detailing what to do, which day to train, what to train in terms of strength or conditioning, all that," said Jule.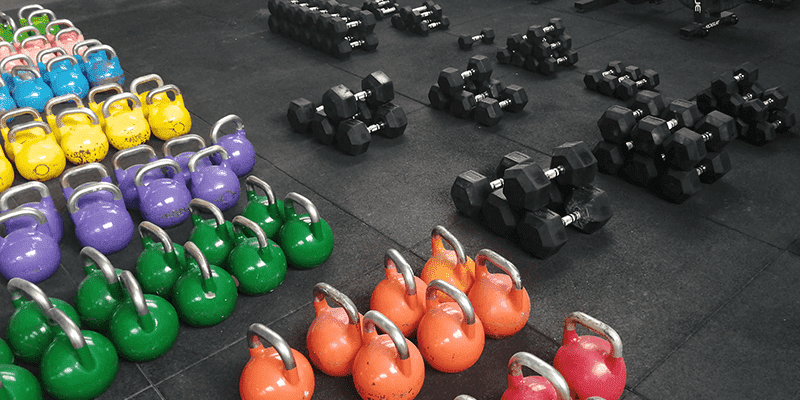 Depending on the set rented, members can choose to do mobility, gymnastics, Olympic weightlifting, conditioning. All alongside daily "at home" workouts accessible to every member regardless of membership type, programmed and adapted by the coaches who usually program the sessions.
The daily workouts are filmed, all movements and standards explained, and any remaining questions can be answered online.
"If the shutdown is extended we'll have to find new solutions, but that's the way these days are. We have to try and find solutions on the go," said Jule.
For the time being, financial stability has been achieved by continuing to charge for the service now, but extending the validity of the credits that members receive for their monthly payments, which means they'll "train for free" later in the year.
Usually, credits expire at the end of the month, but that's been scrapped so, effectively, members will be able to train more than usual after the reopening, using their accumulated credits. This is only possible because of the credit system, the team acknowledges.
Of course every Box will implement their solutions in a different way, and Argo Athletics is just an example of how Boxes are doing their best to get through these times.
For Boxes, closing doors for an extended period of time, having memberships frozen and loosing members, the consequences could be severe. Box owners might see themselves forced to sell off equipment or lay staff off to offset the losses. They might also be forced to shut down permanently.
Best case scenario, Argo Athletics will hold a workout when the Box is allowed to reopen again, with movements and reps relevant to the coronavirus and the closure. They'll commemorate having gotten through the tough times and hopefully that nobody was severely affected.
Ultimately, the community might take a hit, but with the ease of online communication Argo is using every channel they have to keep in touch with its members, to check on them, follow their progress, their weight loss or their recovery.
"The training we do has a lot of face to face contact. You build up personal relationships with the coaches, you build relationships with your training buddies, with the group, with the person who helps you bench press… There's a lot of personal interaction and now that people can't attend the classes anymore that's basically gone away," said Jule.
However, there's far more activity now online and more interaction with every post. People have given more feedback online than usual, have expressed their gratitude in the comments and have filmed themselves completing the daily workouts, which is beautiful to see.
So far, all rowers and almost all barbells are gone. From almost 400 members, only one has cancelled their membership and the amount of support and solidarity the team has received has been overwhelming. For the time being, Argo Athletics will stay afloat, with the whole team going out of their way to manage this unfamiliar situation.
What measures has your Box put in place? Let us know in the comments section below.