Stacie Tovar retired from competition after the CrossFit Games last year. She had competed for 8 consecutive years, demonstrating her consistency and skills across all areas of fitness. Despite her knowing that she wouldn't be competing this year, it didn't take away any of the heartache.
"Oh man. It's official. As much as it pains me I just declined my invitation to Regionals. ??? "
–
"Best of luck to all the athletes competing at Regionals! I am definitely going to miss being out on that competition floor with all of you but I'll see you there! Train hard! ??????"
https://www.instagram.com/p/BhnQ0_xFPgu/?taken-by=crossfitgames
Here is the moment from Madison last year when she announced her retirement.
https://www.instagram.com/p/BXd9Wqxgjfa/?hl=en&taken-by=crossfitgames
2018 CrossFit Regionals
THREE WEEKENDS: MAY 18-JUNE 3
There have been some big changes made to the CrossFit Games Regional format in 2018. Get all the details here.
Week 1: May 18-20, 2018
East Regional: Albany, New York, Times Union Center
Europe Regional: Berlin, Germany, Velodrom
South Regional: Salt Lake City, Utah, Salt Palace Convention Center
Week 2: May 25-27, 2018
Central Regional: Nashville, Tennessee, Music City Center
West Regional: Del Mar, California, Del Mar Arena
Latin America Regional: Rio de Janeiro, Brazil, Arena Carioca 1
Week 3: June 1-3, 2018
Atlantic Regional: West Palm Beach, Florida, Palm Beach County Convention Center
Meridian Regional: Madrid, Spain, Caja Mágica
Pacific Regional: Sydney, Australia, Qudos Bank Arena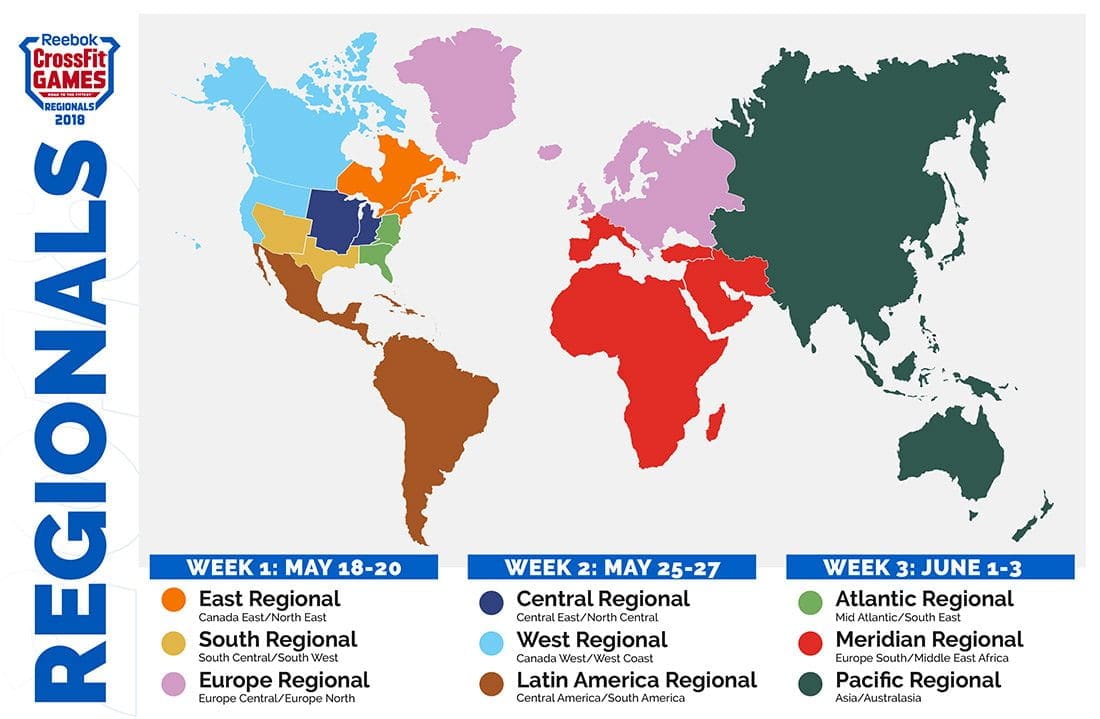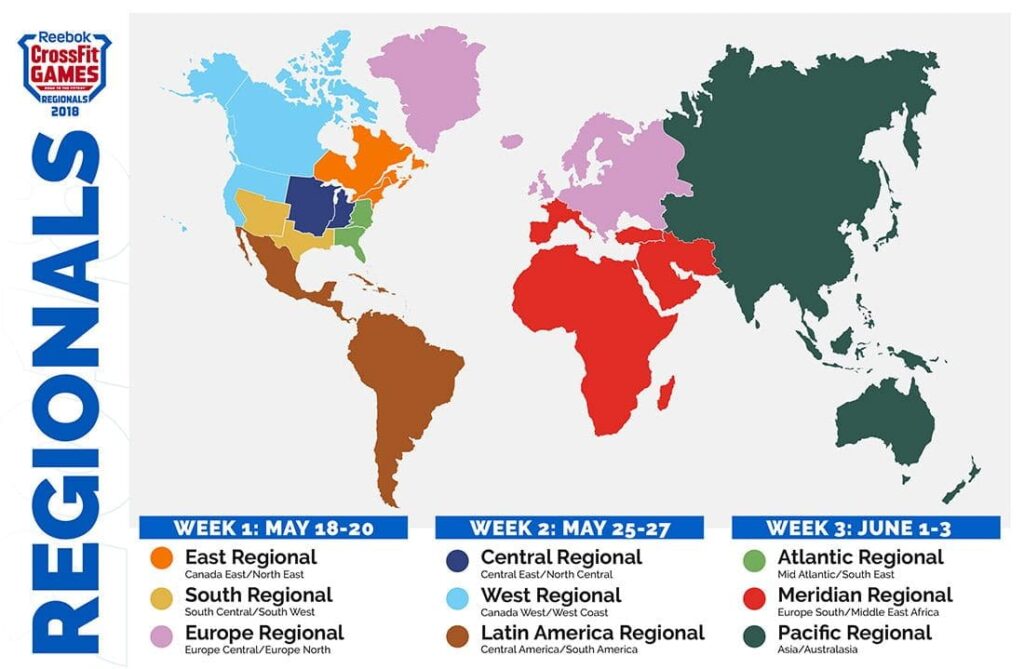 Source: CrossFit Inc