Director of the CrossFit Games Dave Castro has just released a video showing worm wall balls. This movement will require exceptional teamwork to maintain the correct timing and rhythm. Watch the video below and see what you think, is this something you would like to try in your WODs?
Dave Castro: "Regional meeting today in Madison to brief the head Judges and regional directors on the events. Working on the details and timing for the worm wall ball."
https://www.instagram.com/p/BhfXwlOFAW4/?hl=en&taken-by=thedavecastro
2018 CrossFit Regionals
THREE WEEKENDS: MAY 18-JUNE 3
There have been some big changes made to the CrossFit Games Regional format in 2018. Get all the details here.
Week 1: May 18-20, 2018
East Regional: Albany, New York, Times Union Center
Europe Regional: Berlin, Germany, Velodrom
South Regional: Salt Lake City, Utah, Salt Palace Convention Center
Week 2: May 25-27, 2018
Central Regional: Nashville, Tennessee, Music City Center
West Regional: Del Mar, California, Del Mar Arena
Latin America Regional: Rio de Janeiro, Brazil, Arena Carioca 1
Week 3: June 1-3, 2018
Atlantic Regional: West Palm Beach, Florida, Palm Beach County Convention Center
Meridian Regional: Madrid, Spain, Caja Mágica
Pacific Regional: Sydney, Australia, Qudos Bank Arena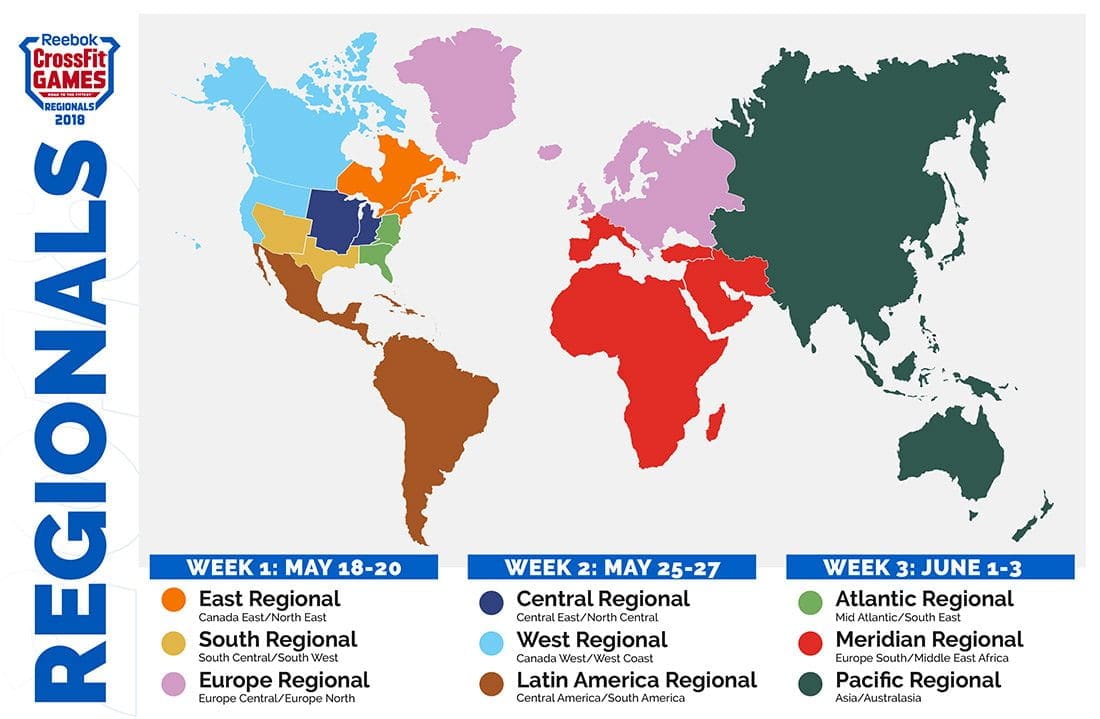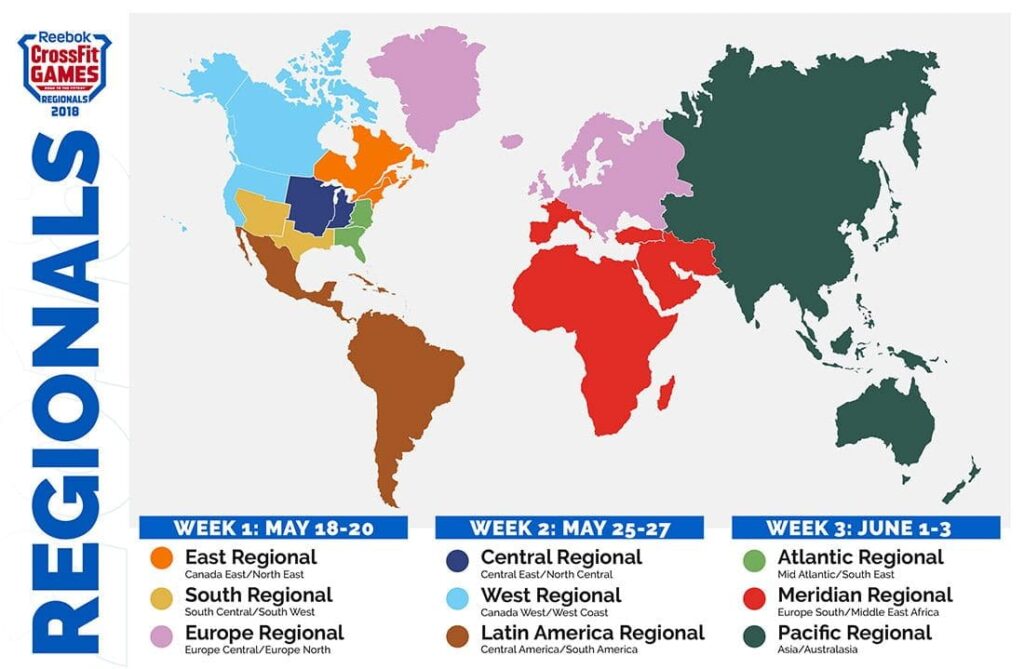 Source: CrossFit Inc