A FITNESS REVOLUTION
From the 90ies heroin chic to that famed size zero propagated by celebrities in film and music – taking a closer look at the last few decades would almost have you believe that society has unanimously made up its mind to find beauty exclusively in its most petite form. The ugly consequences of this can be found in any gym; hordes of unhappy girls slaving away on cardio machines, trying to outrun every carefully measured gram of food they ingest, never quite satisfied.
However, as recent developments are seeing a shift in industrial nations towards a healthier, more conscious lifestyle, rising sales in sports gear and green superfood smoothies aren't the only change that is happening. As weightlifting and the Crossfit movement are becoming increasingly popular, more and more women are joining the fun, discovering their strength and fitness.
'Female Crossfitters are taking charge of their own bodies, and that is more meaningful than it may appear.'
WHY CROSSFIT IS SUCH A GAME CHANGER
For the avid Crossfitter, it 's pretty obvious that the sport's reach extends further than just providing a tool to look good naked. Even so, claiming that it is powerful enough to trigger a body image revolution might seem like a bit of a stretch. It's quite logical, though.
For years, women have been careful to avoid heavy weights like the plague. For one thing, because the weight room is just not where girls belong. Also, there is always the lingering fear of becoming "too bulky" and losing our femininity, and with that, society's approval.
There are countless stories online of women who combined dangerous eating habits like anorexia or bulimia with excessive running or stationary biking… until they found the barbell.
One of the most extreme examples of this transition is Crossfit Athlete and Fittest woman in the world 2014, Camille Leblanc-Bazinet, who has battled a past of low self-esteem and destructive behavior before her remarkable success.
"Amanda" 9-7-5 Muscle-ups Squat snatch 135/95 #workhard #beproud @reebok @redbull @remfitlife @xendurance @perfectbar @roguefitness @rehband Video credit: @Dtcflo2
Lifting heavy might seem a counterintuitive cure, but it really isn't.
Whether it's powerlifting or an element of Crossfit, weightlifting is demanding both mentally and physically. In the words of Crossfit star Christmas Abbot:
'Lifting takes discipline, practice and dedication.'
In a cosmo interview, she put into words what many women are experiencing at the box for the very first time: that working out is not about looking a certain way and achieving some obscure aesthetic standard. It's something to be proud of, something that spurs your personal growth, that inspires you to strive for progress for yourself, and to be good to yourself.
Aligning proper nutrition with these ambitions is a logical consequence that has been a life-saver for many.
PRO SPORTS COULD DEFINITELY LEARN FROM CROSSFIT
Another reason why this radical change is happening especially in Crossfitters, is the way that the competitive culture is organised.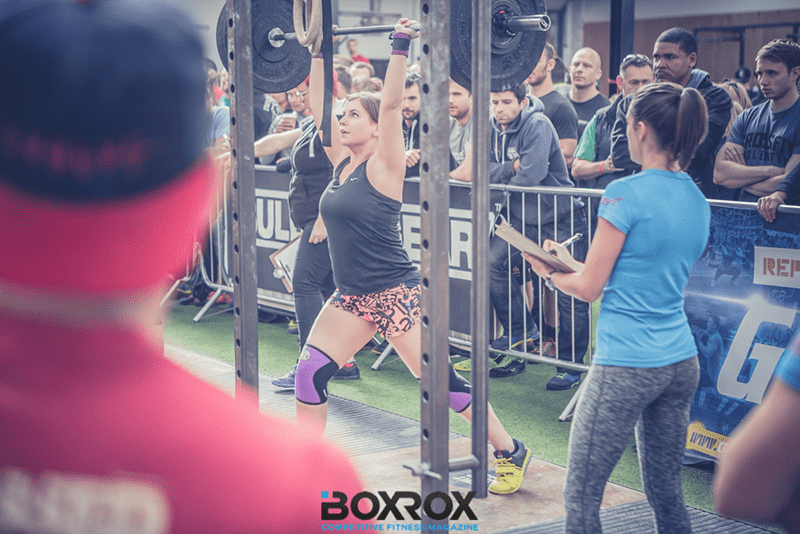 It's a comparatively young and pretty progressive sport: While other forms of pro-sports endorse the gender gap by favoring the male teams both in terms of coverage and sponsorships, female Crossfitters and male Crossfitters get exactly the same amount of recognition, competing side by side. (If someone asked you what competitors at the Crossfit Games 2016 you knew, I am sure most would come up at least with as many women as men. Now, please try the same experiment with the football world championship…)
KATRIN DAVIDSDOTTIR ON EQUALITY IN CROSSFIT
One of the most widely known Crossfitters, Icelandic pro Katrin Davidsdottir, has a fond memory of the way this unique type of reporting has influenced her then 18-year old self.
In an article she wrote addressing the positive gender perception in Crossfit, she remembers how seeing her fellow countrywoman Annie Thorisdottir smash those WODS at the 2011 Games encouraged her in her own training.
Since then, she herself has risen to the top of the league, becoming one of the major role models for a new generation of girls following these athletes on instagram and facebook.
Their message is clear: it's fine, great even, to be strong. In every sense of the word.
Allowing yourself to find value in your body based on it giving you an opportunity to do the things you love and achieve what you want, instead of how other people perceive it, is a great thing.
It's saying yes to your shoulders, your thighs and your arms- regardless of their size. It's saying yes to yourself.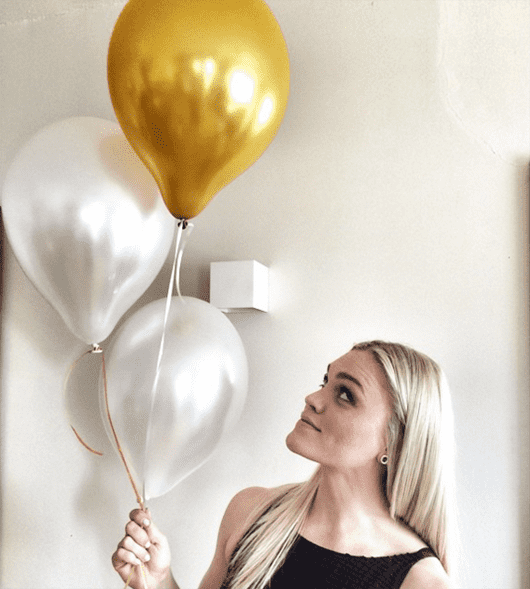 This self-affirming, positive approach extends further than just the Crossfit community- women deciding whether they want to be athletic, extremely muscular, plus-sized or skinny is an important and long overdue step in the path to true gender-equality.
Breaking free from the ridiculous notion that anyone should have the right to dictate what we're supposed to look like leads to the realization that we have control over every other aspect of our lives just as well.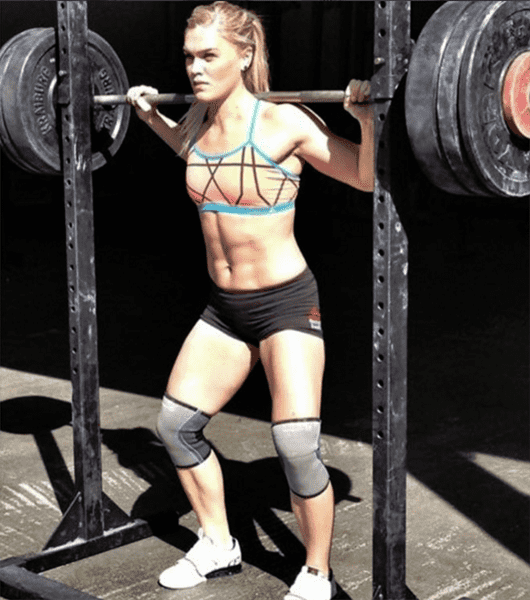 SETTING A CHANGE IN MOTION
'We can be strong, ambitious and competitive without the fear of being labeled as "just bossy" because of some outdated gender – stereotype.'
The women we have to thank for that are the ones brave enough to just do what they are passionate about; despite the taunts and jibes they may have gotten when strong hadn't been declared 'the new sexy' yet. They are the Athletes that focused on their skills rather than their looks, and the Crossfit coaches that welcomed women into a field that had previously been exclusively male. Together, they have set in motion a small revolution.
One heavy lift at a time.
---
Katrin Tanja Davidsdottir Instagram © Katrin Tanja Davidsdottir
Annie Thorisdottir Instagram © Annie Thorisdottir
Camille Leblanc-Bazinet Instagram © Camille Leblanc-Bazinet