The hotly anticipated elimination event at the 2019 CrossFit Games has finally been revealed and the action has now started!
EVENT 1 – First Cut
4 rounds for time
400m run
3 legless rope climbs
7 squat snatches
Women 130 lb
Men 185 lb
Time Cap: 20 mins
CUT TO 75 ATHLETES
NOTES
• Top 75 athletes receive points. 76+ earn 0 points but will be ranked.
• Final heat will contain the fewest athletes.
• Athletes will be assigned to a lane and may use any bar or rope within their lane.
• Rounds 1-3 use the first set of barbells. Round 4 will use barbells set closer to the finish line.
Watch the CrossFit Games Livestream in English, French and Italian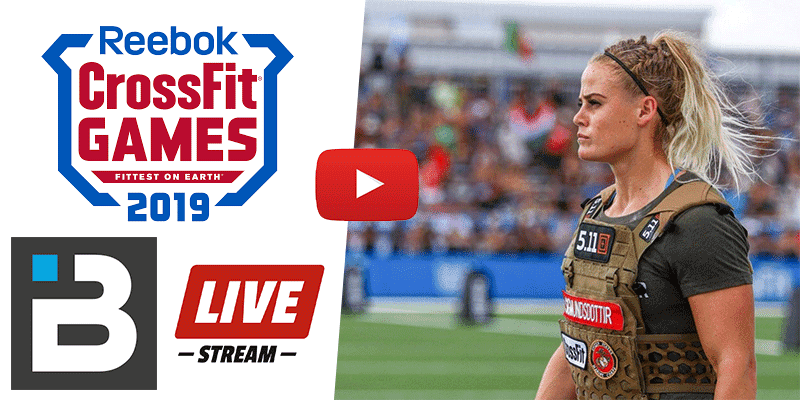 Source: Photo courtesy of CrossFit Inc
SCORING
Every event will be worth up to 100 points, and athletes earn points based on their finish (see chart). After Event 1, the top 75 athletes will advance to Event 2. The proceeding events will cut the field to 50 athletes, then 40, 30, 20, and finally, 10. At the end of the weekend, the athlete with the most points is the winner. Athletes who tie receive the same number of points. If athletes fail to complete an event within the time cap (for timed events), their score will be capped, and they will receive a 1-second penalty for each rep not completed.
This year at The CrossFit Games there are 500 athletes from 114 different countries.
600 volunteers help to make the action happen. 45 tractor trailers brought 50,000 lbs of barbells and 300,000 lbs of rigs.
How to Watch the CrossFit Games Online in Your Country