So when Dave Castro announces each CrossFit Open workout clue (and each workout), most of us tend to get this feeling…
But when that feeling subsides, it's a fun (and usually futile) task to try and work out what the next Open workout will be. We've put together some of the most eloquent, hilarious and creative clues that Crossfitters from all around the world have thought of. Have a look through, have a laugh, have a think,  and see if you can work out what CrossFit Open workout 18.1 will be before it's announced properly by Dave Castro himself.
So firstly, here is the clue that Dave Castro posted for CrossFit Open Workout 18.1
https://www.instagram.com/p/BfYMgdOly6e/?hl=en&taken-by=thedavecastro
And here are the guesses from the Crossfit community


A lot of people have been mentioning Fran

Dave Castro also posted this on his story…Is it a sign?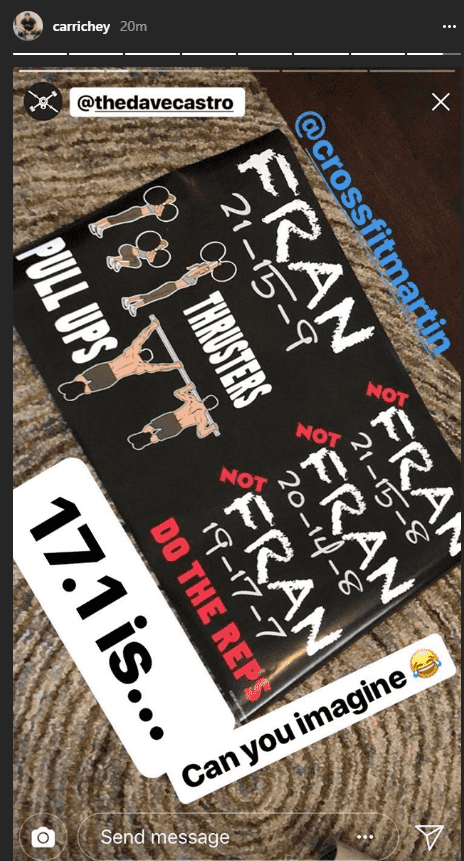 A different view of Dave's clues



Wise words

The second option is probably true

If only…


Could be a new first for The CrossFit Open!

Very true



Also probably true

Another point for Fran


And a possible alternative if you're not feeling motivated

Let us know if these posts have given you any ideas, or if you already think you know what the workout will be then let us know in the comments section below.
If you still feel a bit anxious about the Open, this article will help:
How to Cope With Fear and Anxiety in CrossFit Open Workouts
Additionally, we put together a collection of exercises that have commonly been seen each year in at least one of the WODs. so that can help as well:
7 Exercises That Have Been Featured EVERY Year in The CrossFit Open