1. TRAIN WITH THE BEST TO BECOME THE BEST
Dan Bailey has spent great portions of his career training with Rich Froning, and the two have driven each other to push their own abilities and the sport of fitness to new heights. They worked together on their programming and pushed one another through friendly competition to become two of the best athletes in Crossfit.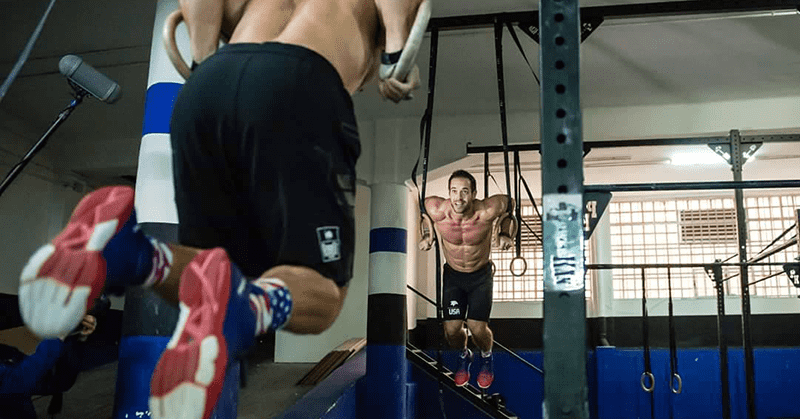 Earlier in his career Dan also trained with legends like Mikko Salo and Graham Holmberg, and always looked to challenge himself against great athletes. With your own training, seek out those members of your Box who are faster, stronger or more experienced than you and train with them. Compete against them because it will drive you to become better. If you are humble you can learn a lot. It can be difficult sometimes to sidestep your ego and accept that another athlete is better than you at something, but if you do, it will undoubtedly help you to progress.
Also, if you work hard enough, you may get to the stage where you can beat that athlete at their own particular strength, and that is a great indication of how far you have come.
"If you are the best athlete in the room, then you need to find a new room"
Here is Dan Bailey's rough training program when working with Rich Froning
AM: running, rowing or biking
Mid morning: Barbell work/technique (snatch, clean and jerk, deadliest, muscle ups, kettle bells, etc..)
Noon: Strength session (M-F will typically follow this pattern: squat, press, deadlift, press, squat)
PM: interval work – 3 min on, 1 min off of varying movements.