Add these Josh Bridges Workouts into your training.
Josh Bridges is a CrossFit Athlete and has won three Regionals and holds a career highlight of finishing second at the 2011 CrossFit Games.
He is renowned for his charismatic humour, phenomenal fitness, trojan work ethic and exceptional mental toughness. Josh combines talent with intelligent training and recovery work in a way that has seen him operate as an elite level CrossFit athlete for many years.
As an older athlete he shows exactly why training for the long term is so important, and it is a clear example of how the right equipment, attitude and dedication to fitness can help anybody achieve their full potential.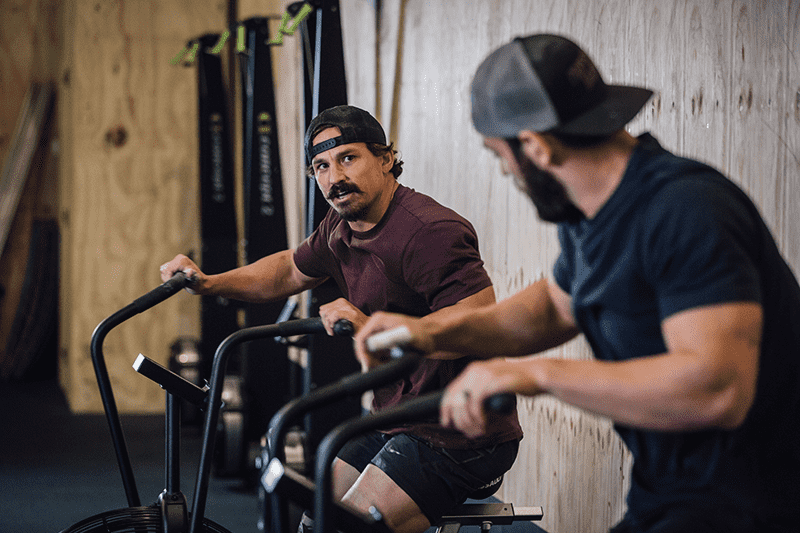 The first part of this article gives you 8 tips from Josh Bridges followed by a selection of his workouts. We hope they can help you.
Josh's positive and dedicated mentality is a huge part of his success. The way he simplifies what's ahead of him can be helpful for you to apply to your own workouts:
DON'T OVERTHINK A WORKOUT
"It's just a workout man, go out there and do it. If you have to put the barbell down for second then put it down and pick it right back up again. I think overthinking can get you caught up in some bad scenarios."
NEVER WALK AWAY
When you train, and need to take a short rest during a WOD, stay where you are. Don't turn your back towards the object you are working with. When you are ready, attack it once again.
"I never walk away. I'm never going to rest and walk away from what I'm doing. For me it's a bit of a defeated posture. It feels like that barbell just beat me and I'm never going to let a barbell and weights beat me."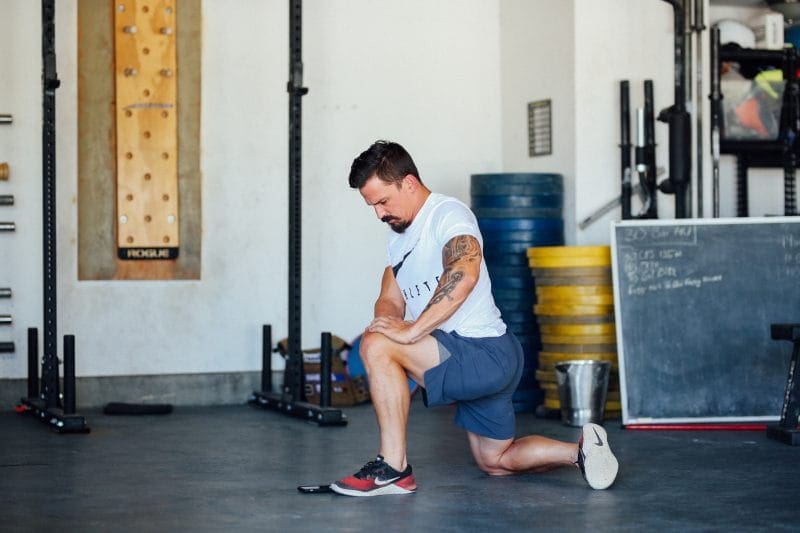 LEARN TO MAKE THOSE HARD DECISIONS
Make the hard decisions a habit.
"I could do this which is easier or I could choose that way of doing things which is harder. Once you start to always choose the hard decisions over and over then it stops being a decision and starts to become a habit. Doing one more rep, going the extra mile, adding a little more weight will then become a part of you and who you are."
"Once you start to make the hard decision every time you start to feel comfortable with the uncomfortable and enjoy what you're doing. You also become a better athlete."
SMALL GOALS EQUAL BIG GOALS
Break up Reps
Whenever you are faced with a large number of reps to complete, always break the workout down into smaller manageable chunks. Mentally, this will help to make it a much easier task.
"If I'm faced with a set of 30 I'm gonna do 5 then see how I feel, then I'm gonna do 5 more. Then 5 more. Once I hit 15 it might be starting to hurt so I change the goal to 3, then hit 3 more and so on. All of a sudden I'm at 25 and then it's only one more, and you can always do one more."
It doesn't hurt to run a little bit faster
"A buddy of mine once told me that it doesn't hurt to run just a little faster – and he was right."
Keep this phrase in your mind when you train. Can you pick up the pace a tiny bit on longer endurance based workouts? Can you go slightly faster on that long set of burpees or box jumps? Think about improving your performance in fractions, and these will all add up into better overall performances.
IMPLEMENT STRONGMAN EXERCISES AND CONSTANTLY TEST YOURSELF WITH NEW OBJECTS
Josh implements some sort of oddly shaped object and / or strongman based exercises such as tire flips, D ball cleans or atlas stones into his training every day. This is a great way for him to develop strength in new ways.
Make sure you mix things up and step away from the barbell from time to time to see how well you can adapt and learn new skills. This will keep your body guessing and help to show hidden weaknesses as well.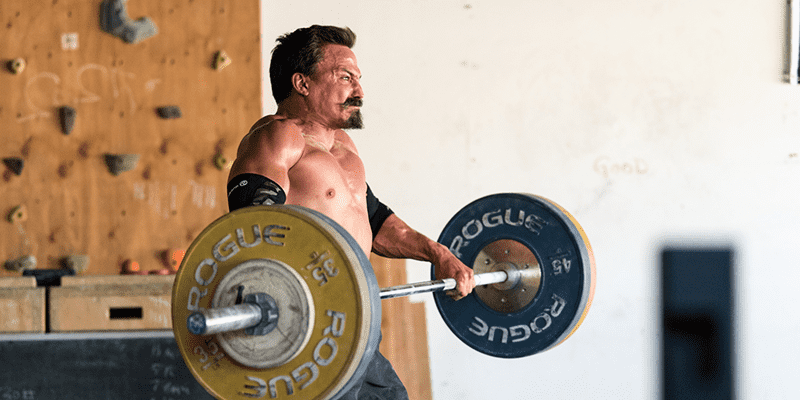 ANALYSE YOUR PERFORMANCES
"Not every day is going to feel like you crushed it. That's part of the process."
As an elite level Crossfitter, Josh can often complete as many at 6 workouts in a single day. He makes sure that no matter if a WOD goes well or not, he will go back over his performance in order to draw any conclusions he needs to make and learn from each one. Do the same for your own workouts. Take time after you've finished and ask yourself the following questions that Josh uses:
Ok I did that workout, great, if felt good. Now what can I learn from it?
Where could I have pushed a little harder?
Where should I have backed off?
What other tactics or different techniques might have worked better?
"I analyse these things so that I am better prepared for the next time I train that movement or sequence of exercises and I can see how I can improve it."
TAKE EVERY DAY AND EVERY WORKOUT ONE AT A TIME
Keep your long-term goals in mind, but always focus on the present.
"If you think too much about what you did yesterday or what you have to do tomorrow then you might back off in certain parts of the workout or slow down. In competition, you can't be like that, so I always try to train with 100% focus on only what is in front of me."
"I figure out what I'm going to do, how I'm going to attack it and then just go and do it."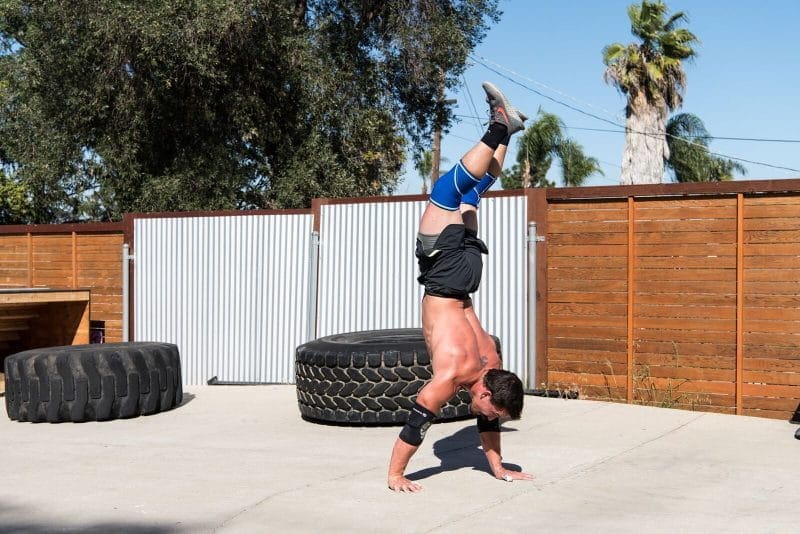 ALWAYS PAY THE MAN!
Josh Bridges frequently uses the saying "pay the man" and it epitomises his trojan work ethic and mentally strong outlook. In order to get what you want, you need to put in the work.
Keep this saying in your mind when you train. Every rep, step, jump, workout and moment of pain is taking you closer to your goal. Success is not owned. It's leased, and the rent is due every day – So make sure you pay the man every day.
"When that 3-2-1 counts down and the workout starts, I know that I'm going to do what I need to do"
JOSH BRIDGES WORKOUTS
Don't forget to pay the man…
1. COUPLET – JOSH BRIDGES WORKOUTS
5 Rounds:
10 squat clean thrusters

10 strict towel pull ups
2. WORKOUT TO HONOUR THE DAY HIS SON WAS BORN
20 minute amrap
6 manmakers 55lb# db

7 box step ups hold the dumbbells

(and wear a 20lb# vest!)
3. DOUBLE AMRAP WOD
10 minute Amrap
5 Strict Pull Ups

5 Shoulder Press

5 Ring Dips
Pause 2 minute then: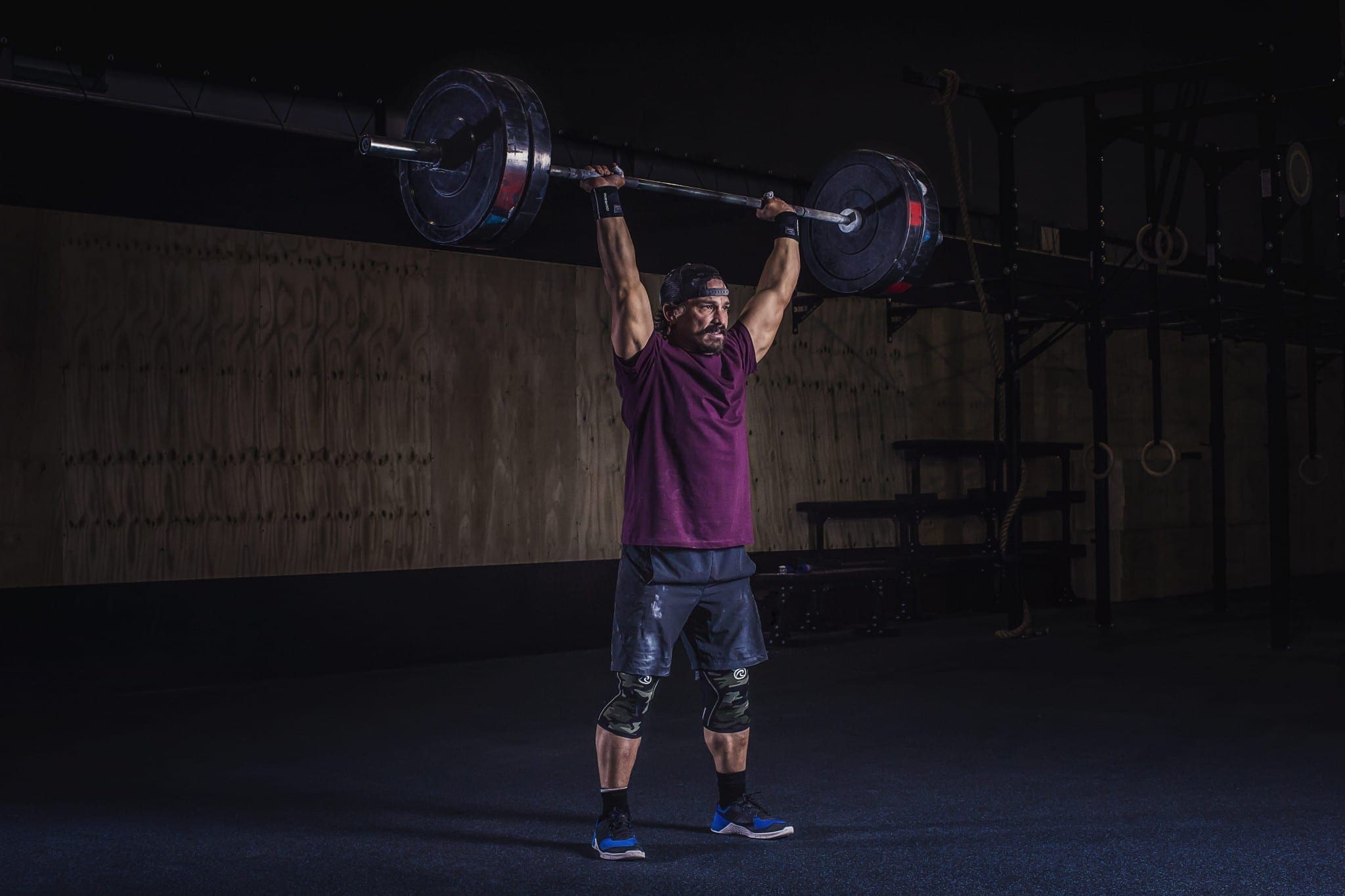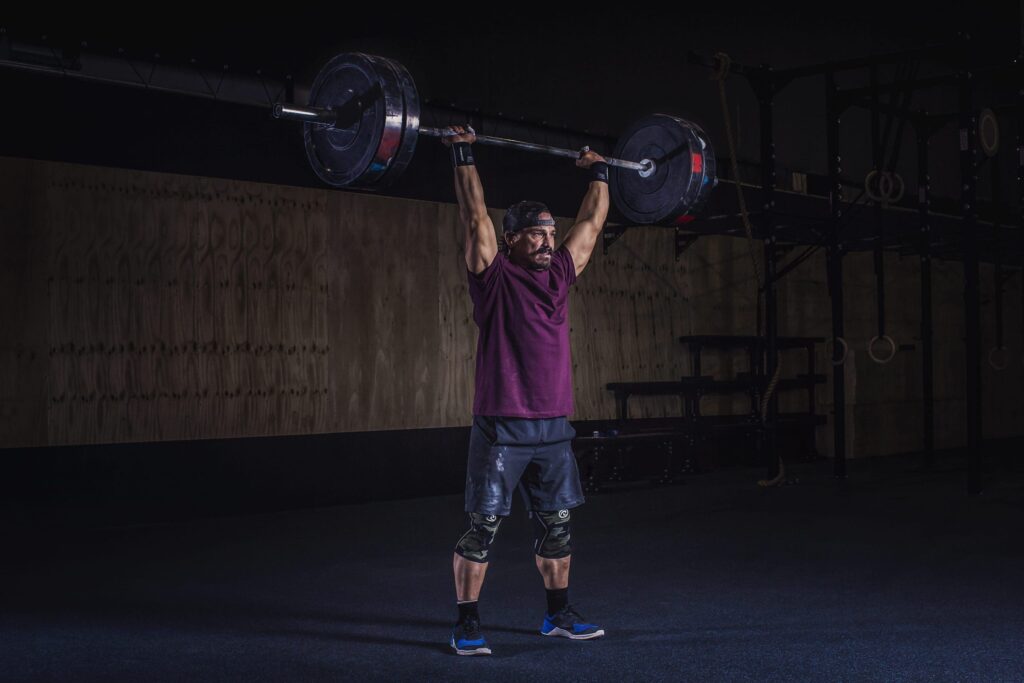 10minute Amrap
10 Pull Up (Kipping/Butterfly/Assisted)

5 Push Press

5 Ring Dips
Use same weight for each type of press exercise.
4. FUNCTIONAL PUMP – JOSH BRIDGES WORKOUTS
21-15-9 of:
Strict HSPU

Ring Dips

Push Ups
You can also try this without competing for time. Focus on quality and slow the reps right down, this will give the workout more of a strength building orientation. Try using a 2 -2 rep speed to focus on building proprioception and excellent movement patterns.
5. DESCENDING REP WOD
10-9-8-7-6-5-4-3-2-1 reps
Deadlift 125#
Dumbbell bench 100#
Cleans with 150# ball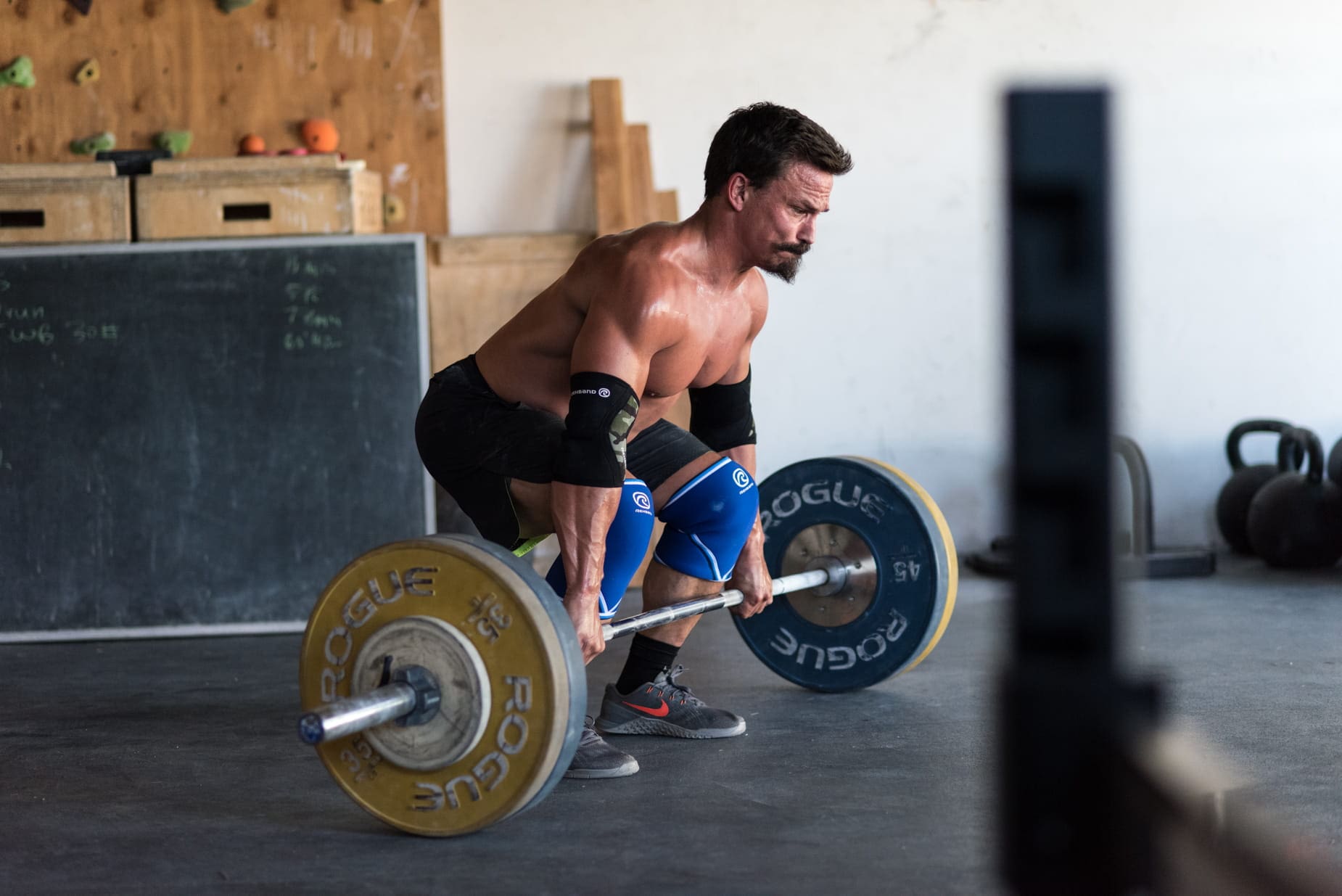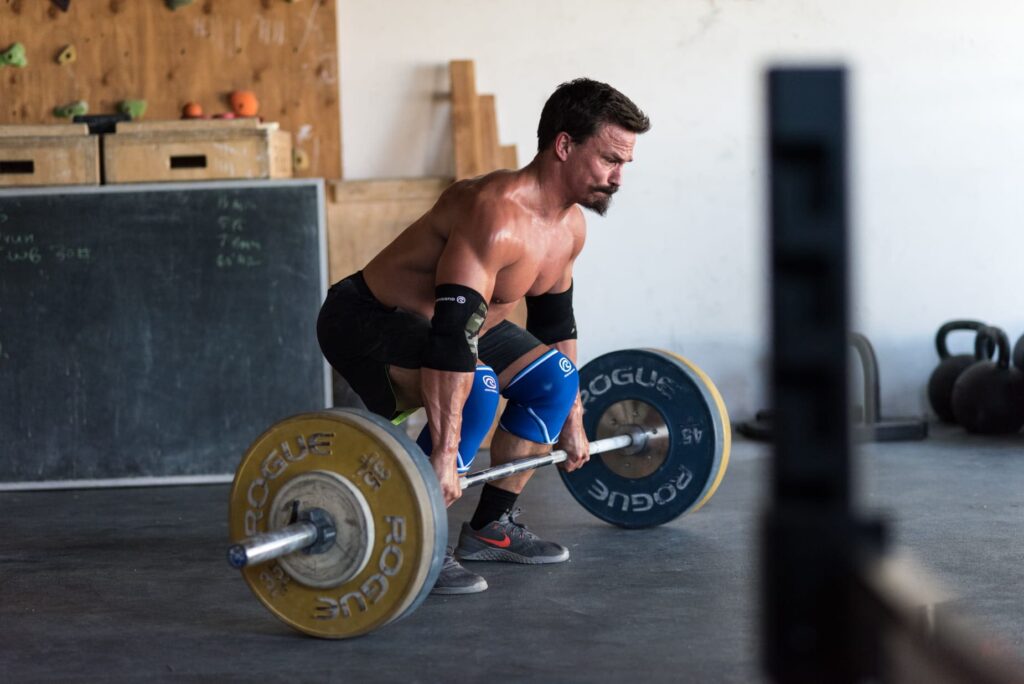 6. CONDITIONING WORKOUT
42-30-18 Ski Cal / Wall Ball 30#
Complete this workout then rest for 10 minutes before moving onto the upper body workout below:
7. ARM WOD – JOSH BRIDGES WORKOUTS
This is more of a bodybuilding style workout. Rest no more than 30 seconds between sets.
Superset incline db curl and bench dips (15, 12, 10)

Superset cable tricep push down and cable hammer curl (15, 12, 10)

Bicep preacher curls 15, 12, 10

Strict chin ups 30 reps in as few sets as possible

30 ring dips in as few sets as possible
8. AEROBIC WORKOUT
Josh completes one purely aerobic workout a day, but recommends doing at least one a week, preferably two if you can. This WOD should involve only running, rowing or swimming.
Interval Running Workout from Josh Bridges
Here is an example of one of his aerobic workouts. Give it a try.
4 x 400 m at 1.20 pace with a 1 minute rest between each lap
Rest 3 mins
4 x 200 m at 35 second pace with a 1 minute rest between each sprint
Rest 3 minutes
3 x 100 m at a 20 second pace with a 30 second rest between each sprint
"With the running you're typically giving yourself a little more rest so that you can still get that quality technique and concentrate on breathing and form."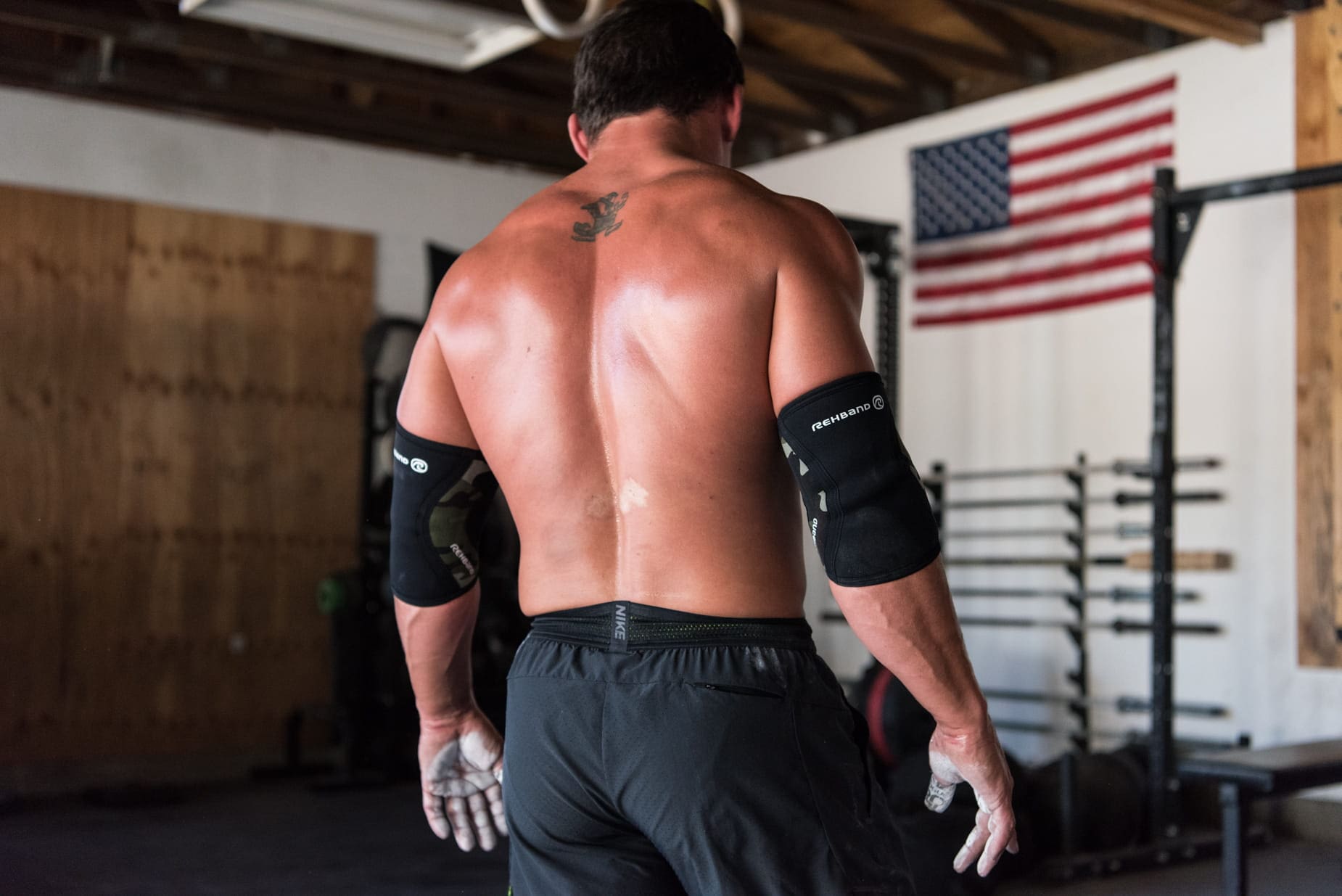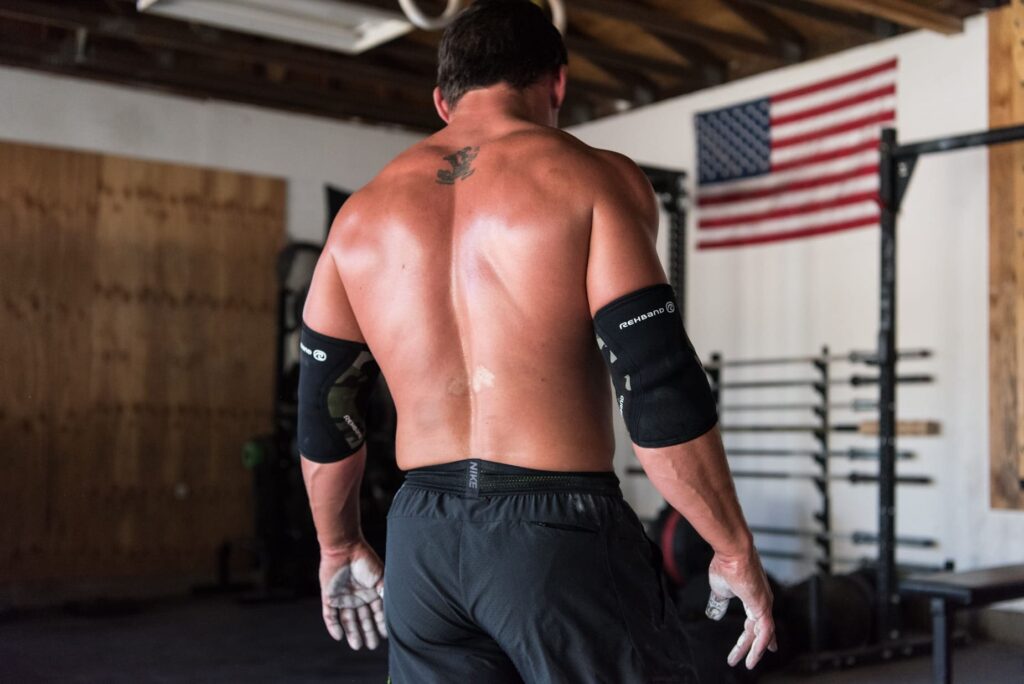 So now it's time to put all this theory into practice! Use these exercises, workouts and tips to carry yourself through life with strength and confidence. Plan the future of your fitness today.