Mat Fraser has won the 2019 CrossFit Games for the fourth year in a row.
"I wanted to go at a pace that scared myself"
He dominated the final event, The Standard, took first place and locked up another consecutive gold medal at The CrossFit Games.
The event went as follows.
THE STANDARD
30 clean and jerks (Grace)
30 muscle-ups
30 snatches (Isabel)
95 lb.

135 lb.
Time cap: 12 minutes
Fraser spent time catching up to Noah Ohlsen, who went into the final day in first position.
THE FINAL LEADERBOARD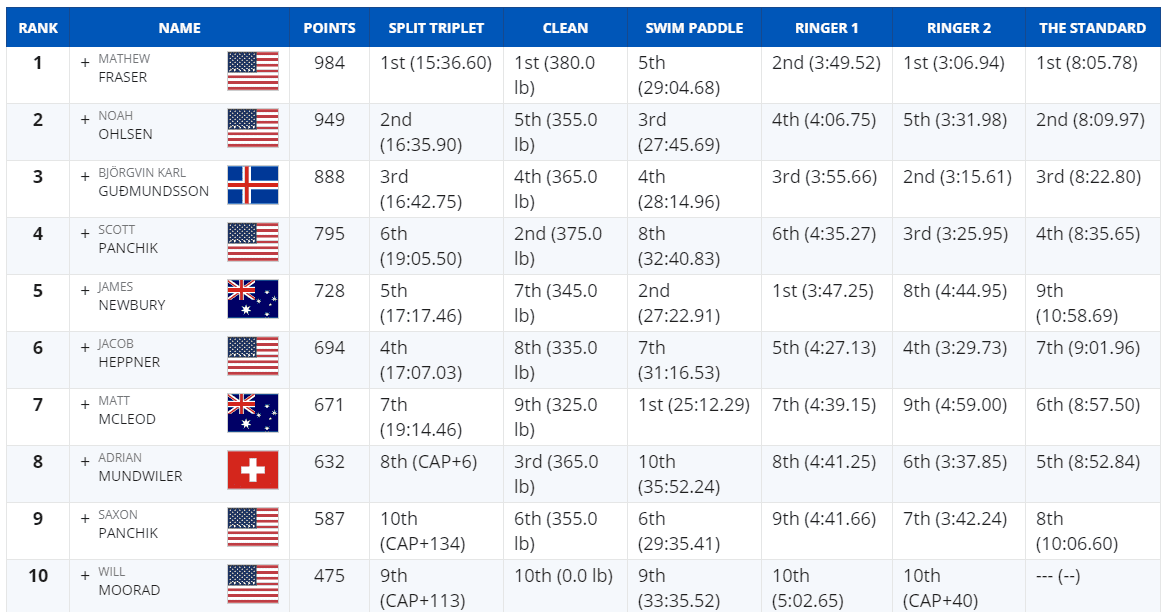 Top CrossFit Athletes Respond to The Cuts at The CrossFit Games