The final workout at the 2019 CrossFit Games was called The Standard.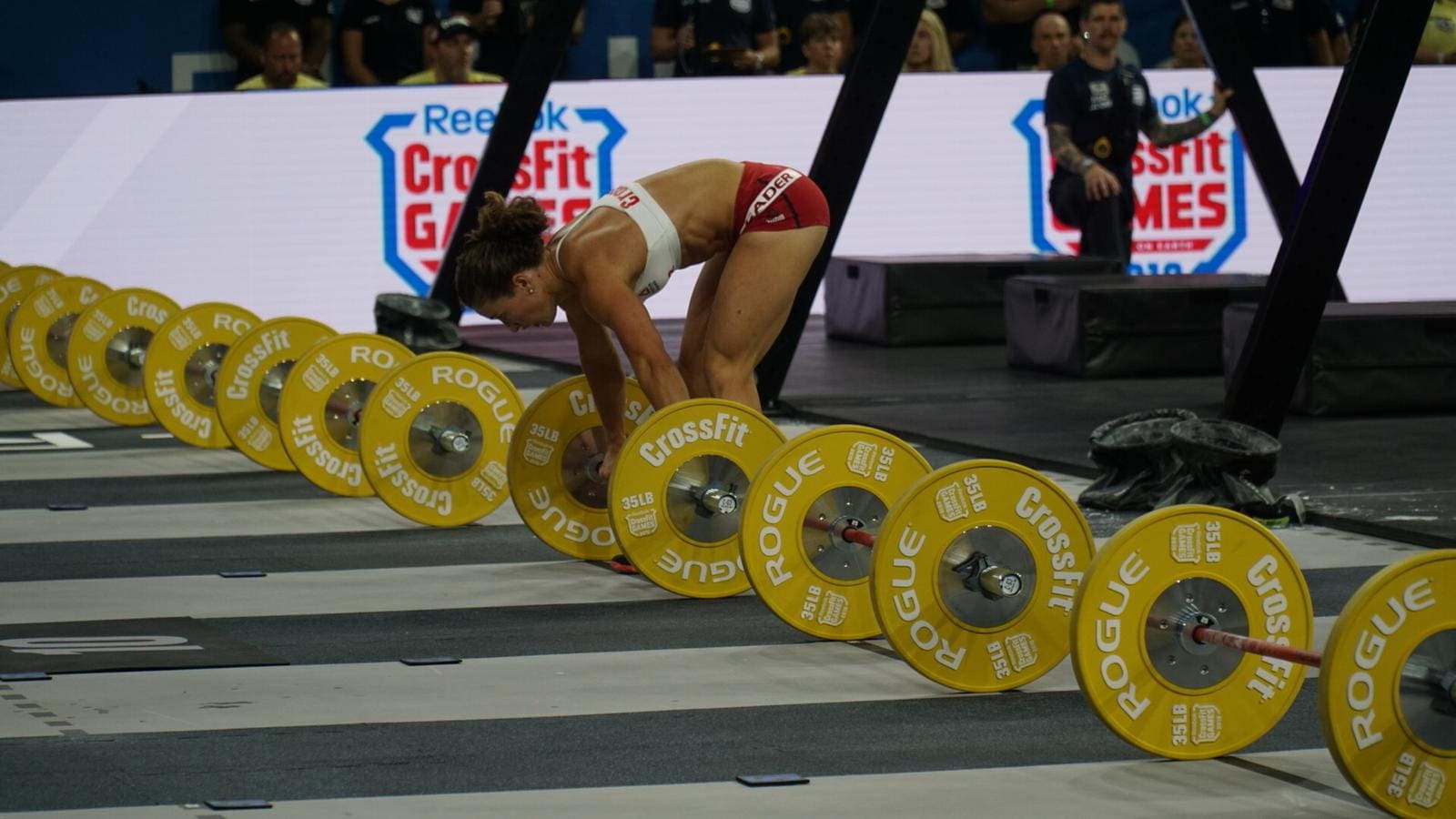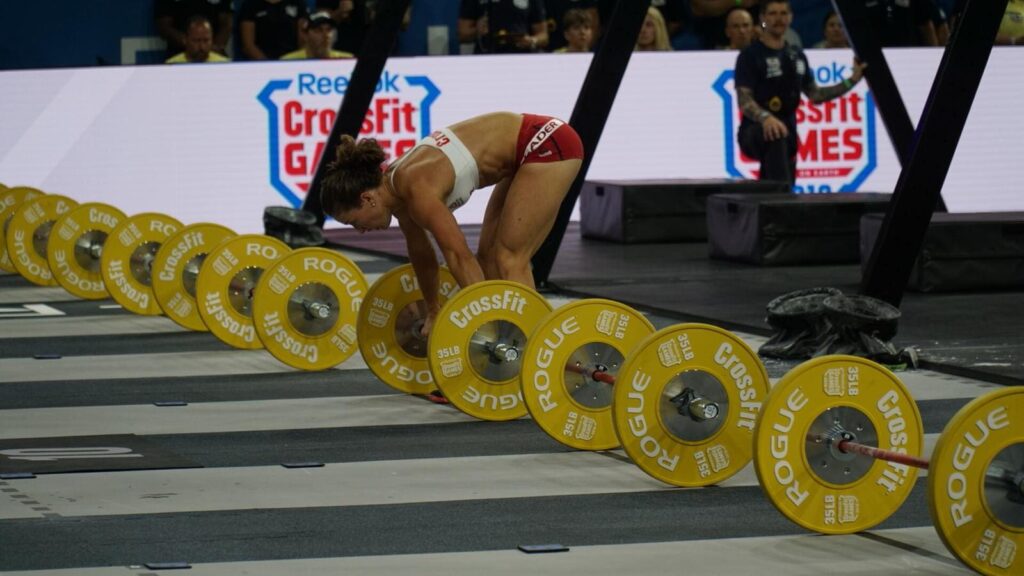 Prior to the event, the leaderboard looked like this.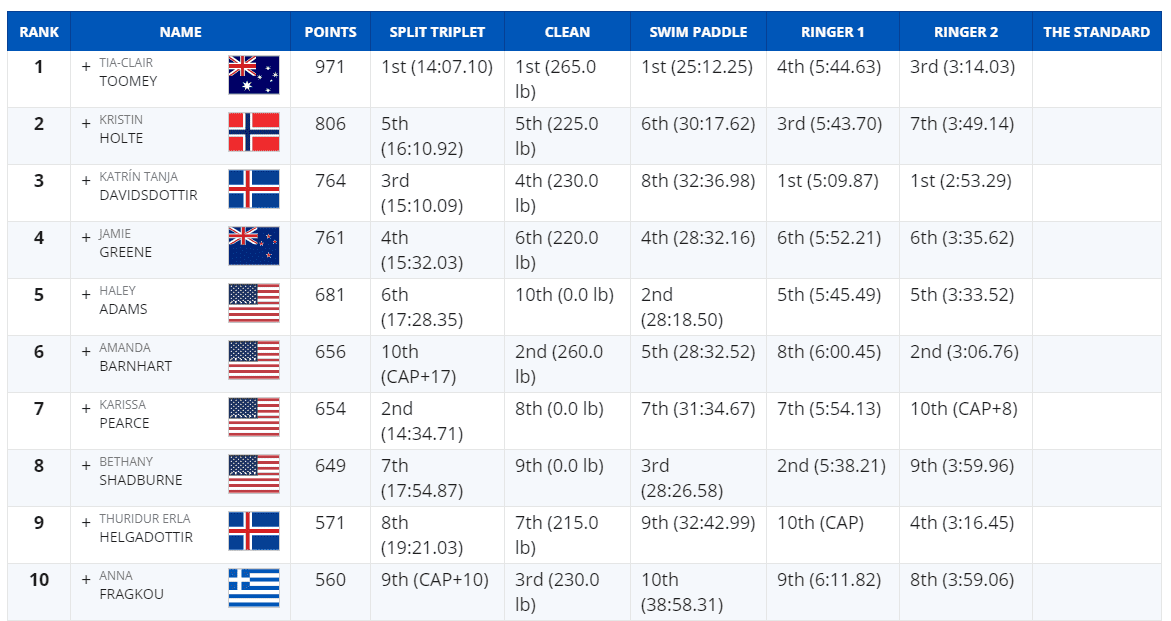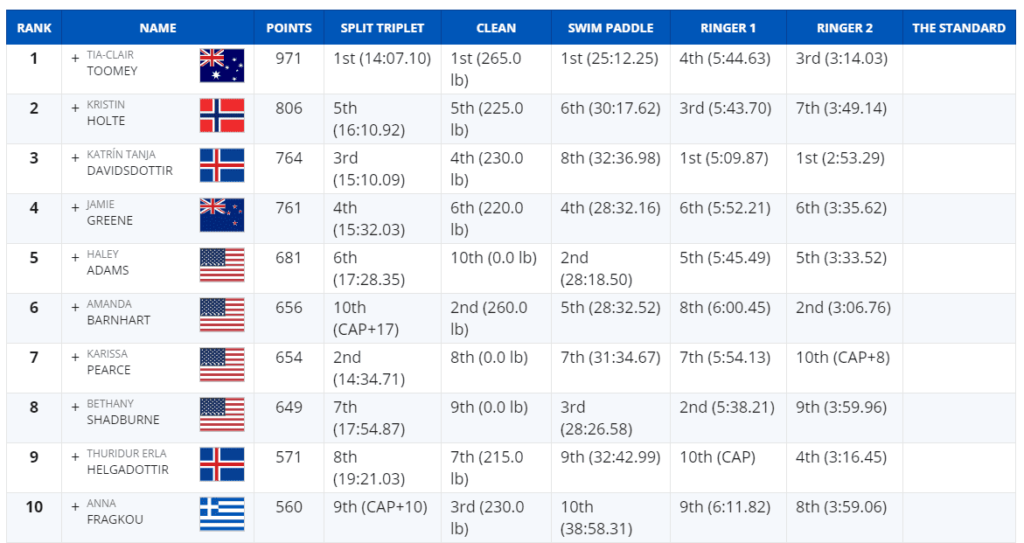 THE STANDARD
30 clean and jerks (Grace)
30 muscle-ups
30 snatches (Isabel)
95 lb.

135 lb.
Time cap: 12 minutes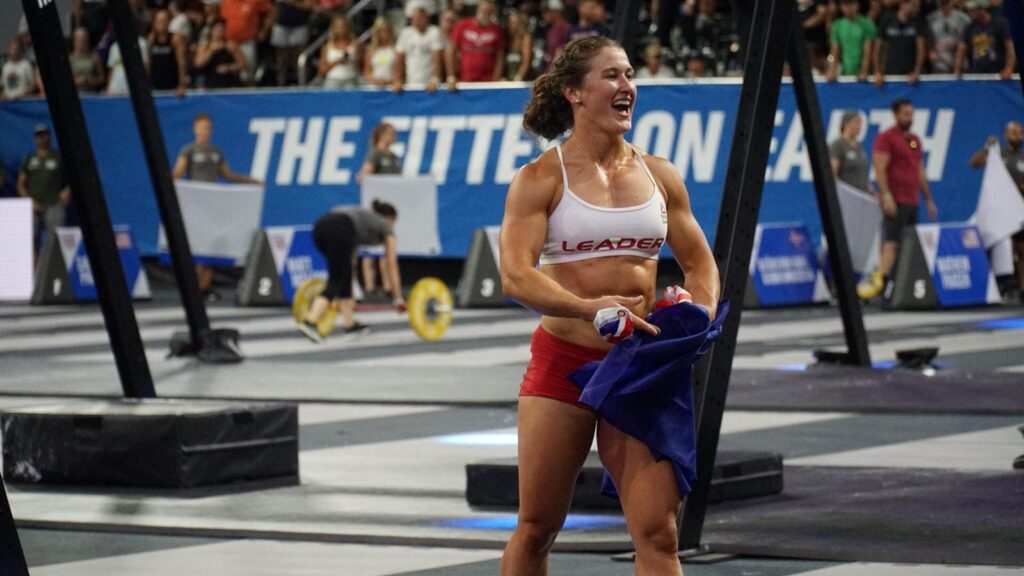 Tia, Banhart, Greene and Anna Fragkou all battled hard but Tia pulled out in front in an unrelenting display of power, strength and pure grit.
She held onto her lead and secured a solid win with a time of 8:25.09.
She is the first woman in history to win 3 CrossFit Games in a row.
"Its pretty surreal but it wouldn't be possible without you guys (the crowd)"
https://www.instagram.com/p/B0wa3elg8Ru/