Introducing the latest in the highly-anticipated Nike Metcon lineage – the Nike Metcon 9. This cutting-edge cross-training shoe stands as a testament to innovation and excellence, setting new standards in the realm of athletic footwear. Engineered to elevate your performance across a diverse array of workout scenarios, it's a shoe that's poised to meet and conquer any challenge you throw its way.
Building upon the remarkable success of its predecessor, the Metcon 8, Nike has meticulously refined and enhanced the Metcon 9 to deliver a truly exceptional training experience. From running and jumping to weightlifting, sprinting, and all the demanding exercises that a rigorous training session entails, these shoes have been meticulously designed to cater to the multifaceted needs of athletes across various disciplines.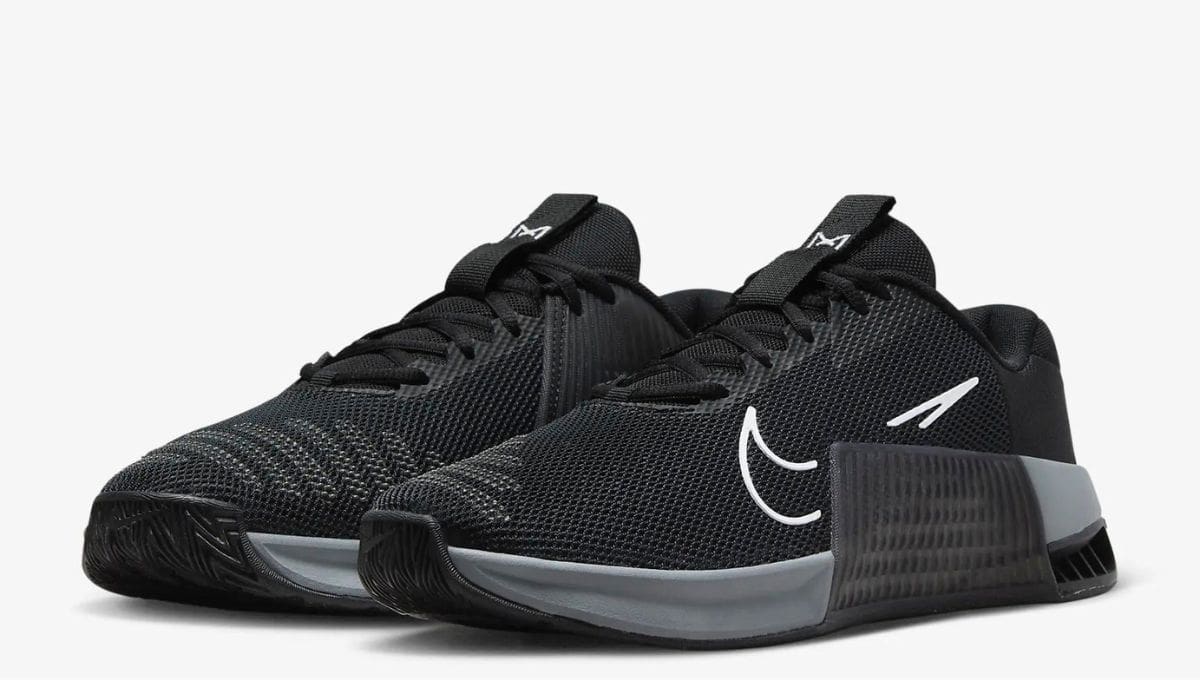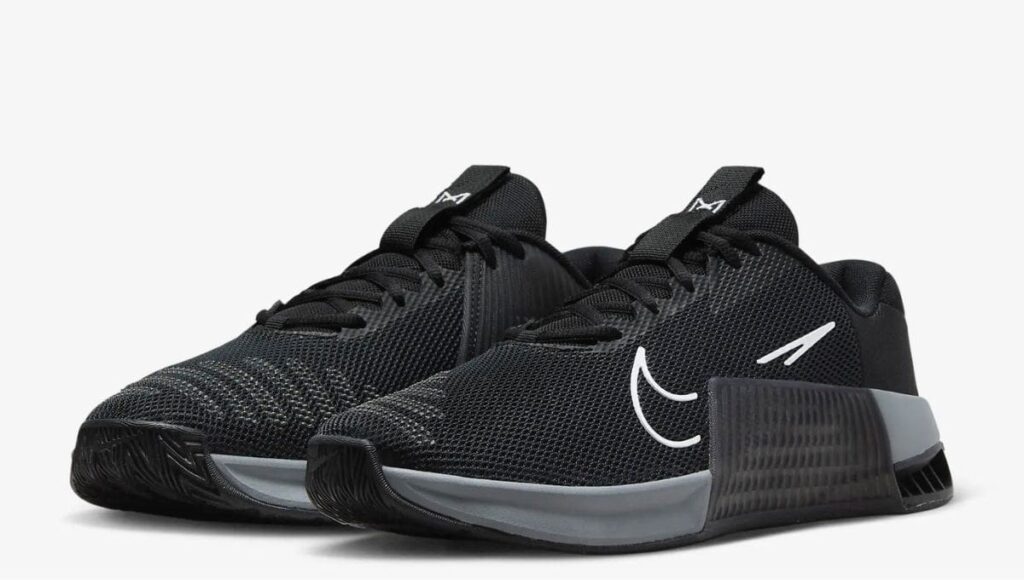 We were fortunate enough to get our hands on a pair of Nike Metcon 9 and have rigorously tested them over an extended period. The verdict? These shoes excel in virtually any type of fitness activity you can imagine, whether it's cardio, bodybuilding, CrossFit, or pretty much any physical activity that requires you to wear shoes.
In this comprehensive review, we will delve into the five compelling reasons why the Nike Metcon 9 is poised to elevate your training to the next level.
Nike Metcon 9 Full Review
On Nike's website, you can choose from 4 different Metcon 9:
Metcon 9 – the original
Metcon 9 AMP – whiter Metcon with transparent rubber wrap and black logo
Metcon 9 EasyOn – with Nike FlyEase technology to help make it easier to put on and take off
Metcon 9 By You – design your Metcon the way you want it, like the heel clips and Swoosh logo, the rope wrap with options of translucent colours.
Specs:
Outsole: rubber
Midsole: Dual-density foam
Upper: woven textile
Colours: AMP: Phantom/Light Bone/Black; Men's: Monarch/Mica Green/Medium Ash/Amber Brown, Black/Anthracite/Smoke Grey/White, Light Smoke Grey/Photon Dust/White/White, White/Racer Blue/Obsidian/Pure Platinum, Olive/High Voltage/Luminous Green/Sequoia; Women's: Amber Brown/Light Bone/Mica Green/Guava Ice, Pink Oxford/Diffused Taupe/Pearl Pink/White, Jade Ice/Black/Mineral/White, Sail/Guava Ice/Rush Fuchsia/White, Black/Anthracite/Smoke Grey/White
A Well-Rounded Fitness Companion:
When searching for the ideal fitness shoe, considerations such as fit, cushioning, stability, breathability, durability, weight, and flexibility all come into play. After five weeks of rigorous use, we can confidently assert that the Nike Metcon 9 ticks all the right boxes, making it one of the most well-rounded fitness shoes currently available.
Enhanced Durability and Strength:
To conquer demanding exercises like split squats and deadlifts, Nike has taken the Metcon 9 to new heights by elevating the Hyperlift plate in the heel. This not only enhances stability but also reinforces the heel's structure, providing a steadfast and secure sensation, particularly when confronting substantial weights.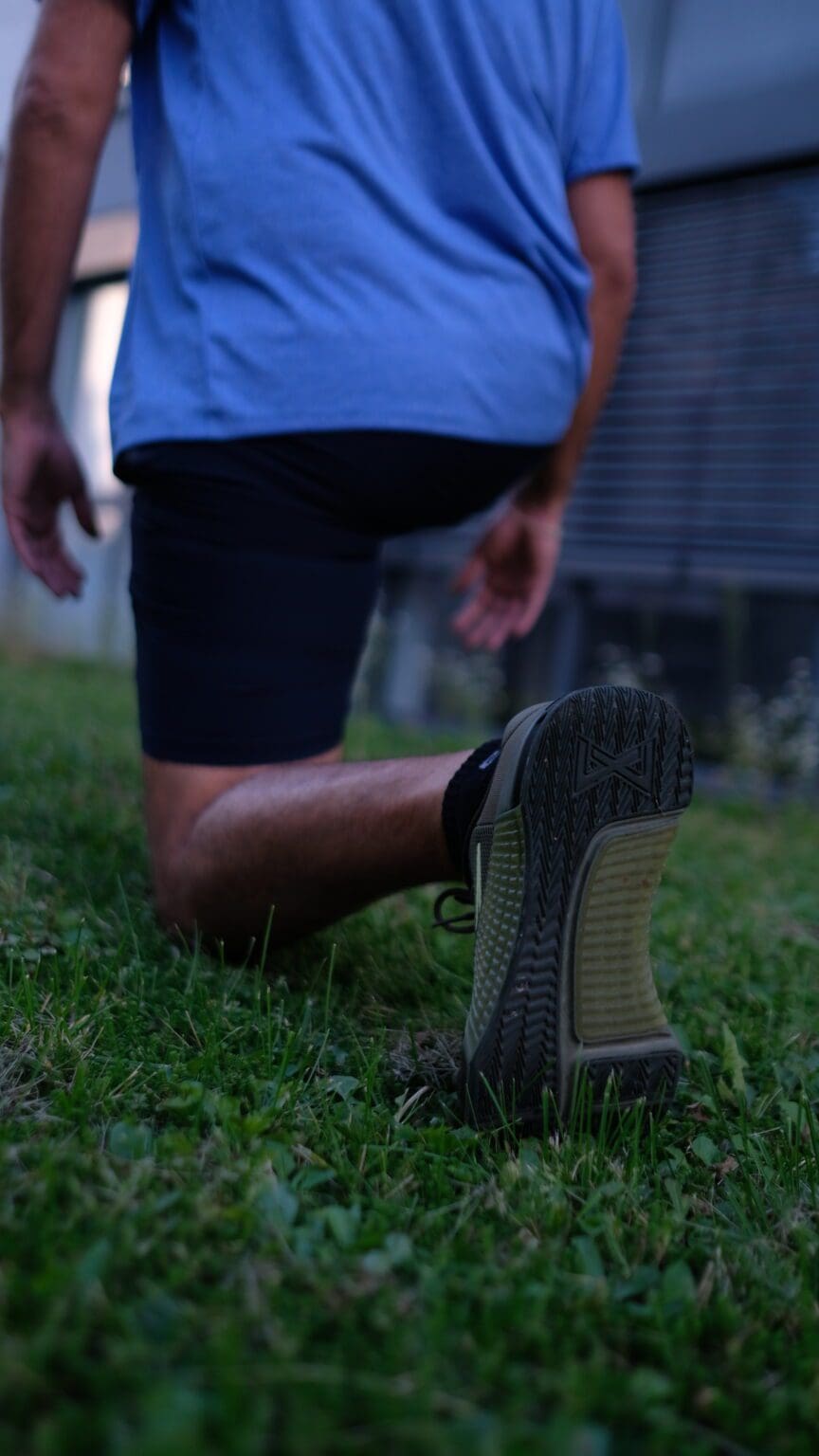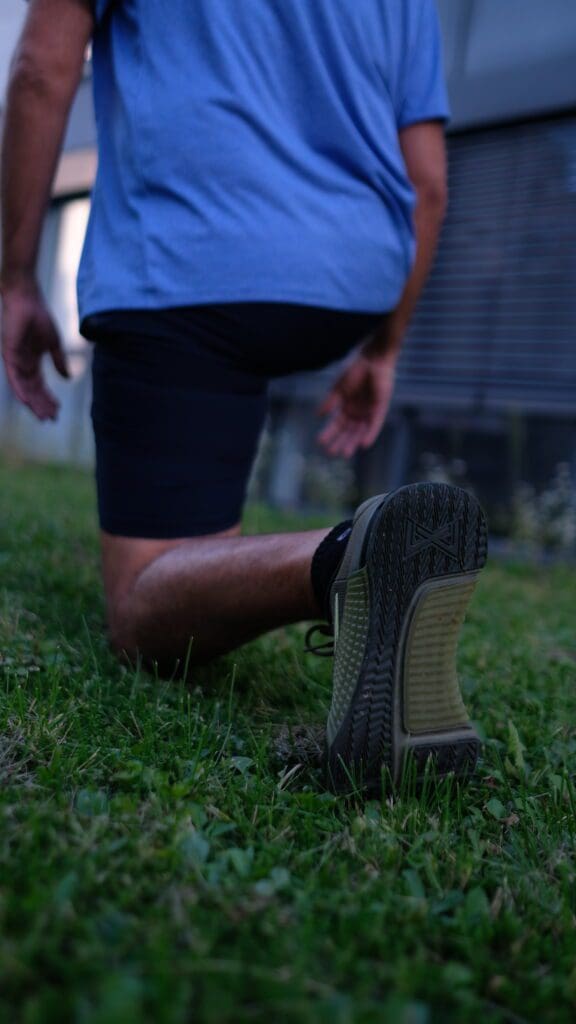 Unwavering Focus:
A groundbreaking feature of the Metcon 9 is its lace lock system, which seamlessly connects to the shoe tongue. This eliminates any concerns about laces coming undone or getting entangled in fabrics during your workouts. With this innovative design, your laces remain securely in place, enabling you to maintain an unwavering focus on your training, free from distractions.
Conquer New Heights:
Nike has extended the rubber wrap along the sides of the Metcon 9, fortifying its durability and support compared to its predecessor, the Metcon 8. This enhancement empowers you to conquer rope climbs repeatedly without apprehensions about wear and tear. The wrap now extends from the midsole to the upper, offering added support for multidirectional movements.
Durability Meets Breathability:
The Metcon 9 incorporates lightweight and breathable mesh, ensuring your feet remain cool even during intense workouts. This mesh not only keeps you comfortable but also exhibits impressive durability, capable of withstanding abrasions, cuts, and the rapid lateral movements often encountered during rigorous training sessions.
Unrivalled Comfort:
The dual-density midsole of the Metcon 9 sets a new standard in comfort. Combining firm foam on the outer layer with soft foam on the inner layer, it provides responsive cushioning that ensures lasting comfort throughout extended cardio sessions and a wide range of dynamic movements.
But Wait, There's More:
A comprehensive rubber outsole guarantees unwavering traction during dynamic activities such as cleans and walking lunges.
The breathable textile material features a haptic print that creates a three-dimensional effect, enhancing not only durability and texture but also simplifying the task of keeping your shoes clean.
Furthermore, this textile material offers flexible and robust support in the toe area, permitting your toes to naturally splay when lifting heavy weights, ensuring unrestricted movement.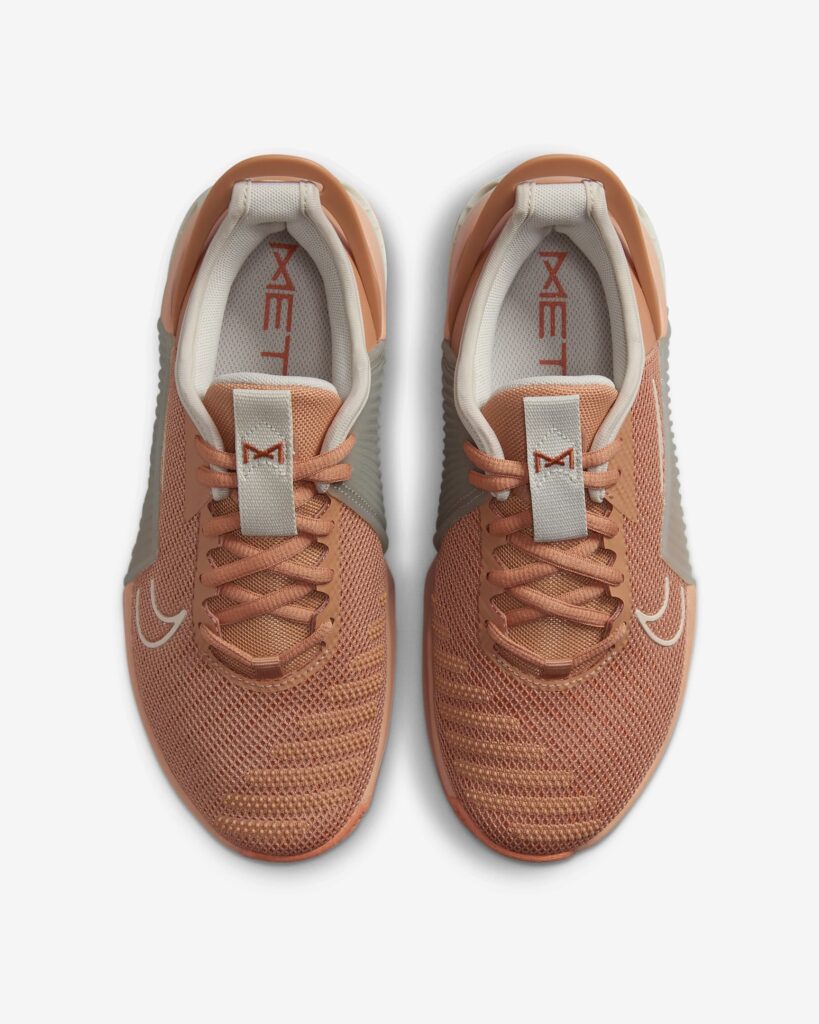 In summary, the Nike Metcon 9 is more than just a shoe; it's a fitness companion that's been meticulously designed to elevate your training to new heights. With its unwavering focus on durability, support, comfort, and versatility, it's poised to become your trusted partner on your fitness journey, regardless of the challenges you encounter along the way.
So, gear up and get ready to experience excellence in every step with the Nike Metcon 9Nike Metcon 9.
5 Reasons The New Nike Metcon 9 Will Take Your Training to the Next Level
I have used the Nike Metcon 9 for over a month now. By the way, I chose the olive green one. Since I was travelling, I wasn't able to use it inside a gym, but managed to get some weights from a friend and tried out some old-style backyard liftings with deadlifts and cleans.
In a nutshell, these shoes are a great well-rounded fitness friend for you to have at your disposal any time you are going to work out.
Reason 1: Versatility
The Nike Metcon 9 is a multi-purpose gear you should consider adding to your wardrobe.
Although one of the main characteristics that people see on the shoe is the rubber wrap which clearly will help anyone master rope climbs, the shoe is not targeted at doing that only.
While I was wearing them, it felt like I bought a runner's shoes when I went for a trial run, but it gave me stability enough to perform heavy deadlifts and those cleans.
Light enough for cardio, flexible enough for lunges, stable enough for heavy weightlifting, that's the Nike Metcon 9. It's versatile and offers you everything you need for CrossFit, bodybuilding, or endurance training. Because the Metcon is flexible and stable at the same time
Reason 2: Durability
I also ended up using this shoe for something most people would not think to do, but it was the only pair of shoes I had at the moment: I went for a mountain hike with them through rough terrain.
And this is another reason to get the Metcon 9, the durability of these shoes seems to last. Granted, I only had them for a month now, and although I have worn them outside on rough terrain, concrete, dirt and indoors, they still feel new.
Reason 3: Comfortable
If you are worried about your mobility, do not panic. The Nike Metcon 9 has substantial ankle mobility for CrossFit lovers who need to push hard during their WOD.
Ankle mobility and heel cushioning are some of the highlights of this shoe that will help you move from point A to point B with extreme confidence. That is especially important for me, as I have always had issues with my ankle in the past.
Reason 4: Stability
These shoes are as good as you can get if you don't want to spend money on a specific shoe for powerlifting or heavy weightlifting.
The sole is wide enough to give you stability for heavy barbell lifts without compromising your form. This, in turn, will reduce the chances of injuring yourself, which means you can train more often and improve your fitness each day!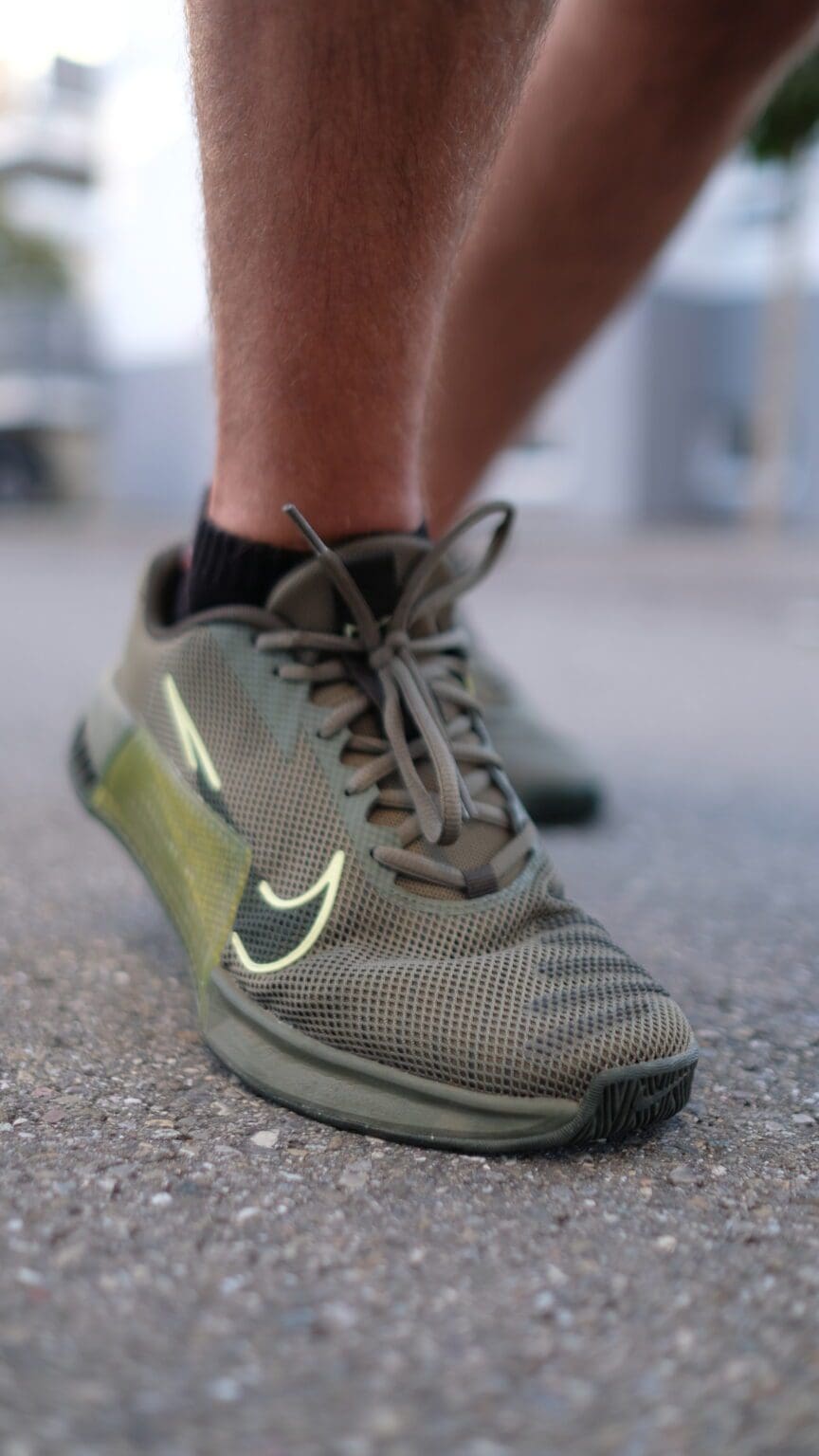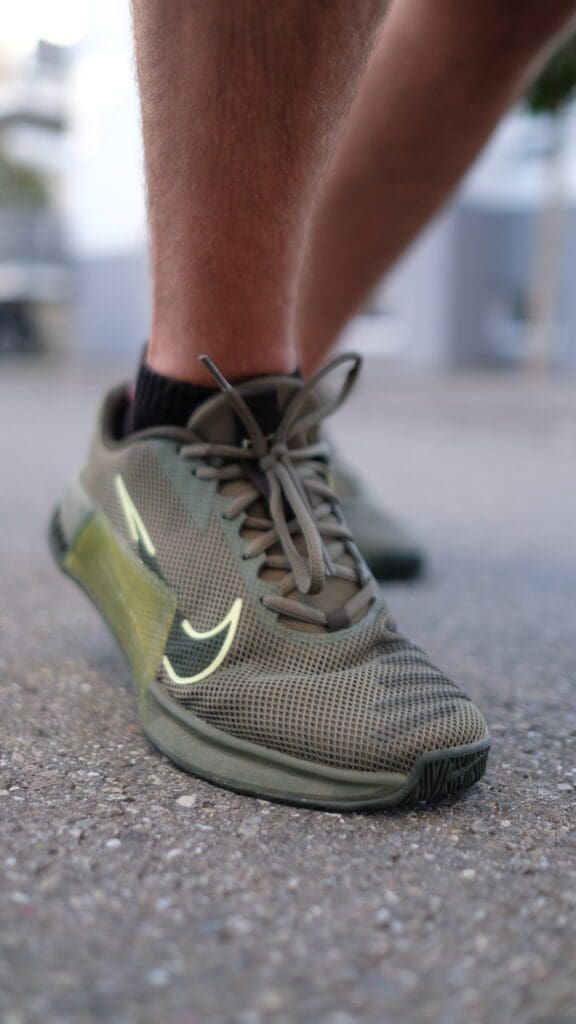 Reason 5: Badass
This might not be the most logical or compelling argument, but hear me out. The design of the shoes is unique and I happened to go to a university reunion with them. Soon enough, many people came up to me asking about the shoes. They were described as badass by some.
And you do feel that way once you put on the shoes. You feel dominant, fearless and tough as nails.
Of course, the shoes alone will not get you fit, but you will feel so comfortable wearing them, that you will want to wear them daily as you should.
For those reasons, we believe that the Nike Metcon 9 should be the next all-rounder fitness shoe you buy.