https://www.facebook.com/CrossFitGames/videos/1899374116771104/?t=3502
So firstly, let's remind ourselves of what CrossFit Open Workout 18.2 is:
A two part workout with a 12 minute time cap.
The first part is 18.2.
CrossFit 18.2
1 x Dumbbell Squat
1 x Bar Facing Burpee
2 x Dumbbell Squat
2 x Bar Facing Burpee
3 x Dumbbell Squat
3 x Bar Facing Burpee
4 x Dumbbell Squat
4 x Bar Facing Burpee
Complete ladder up to 10 reps of both exercise
The dumbbell Squats will involve holding a dumbbell in each hand.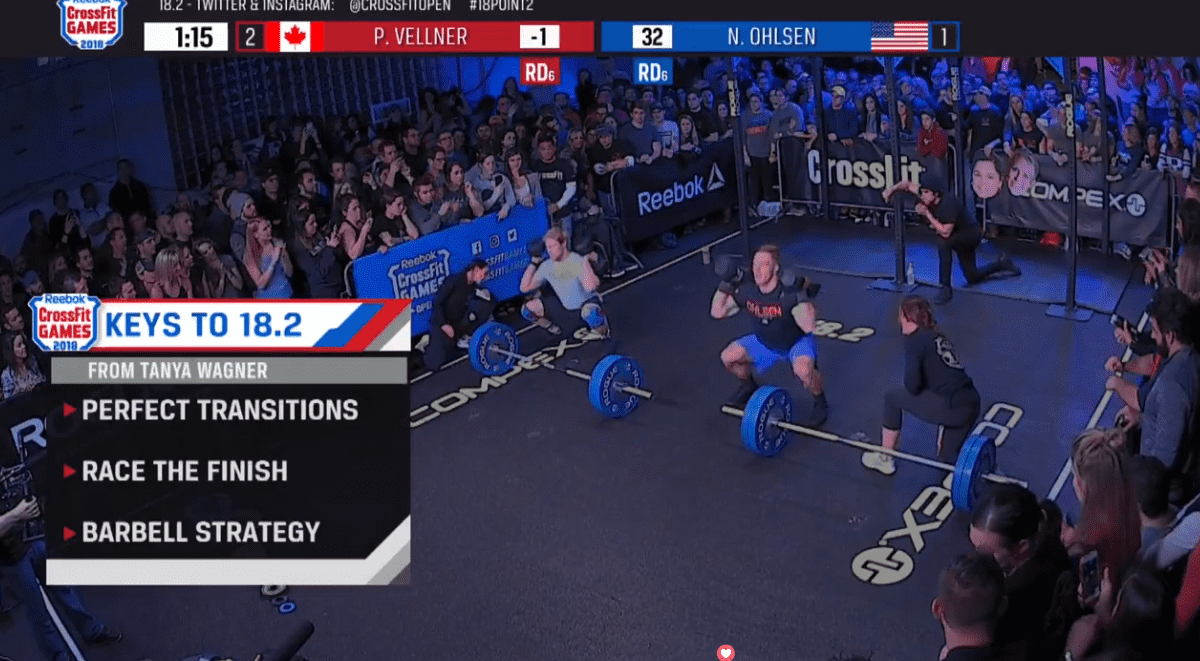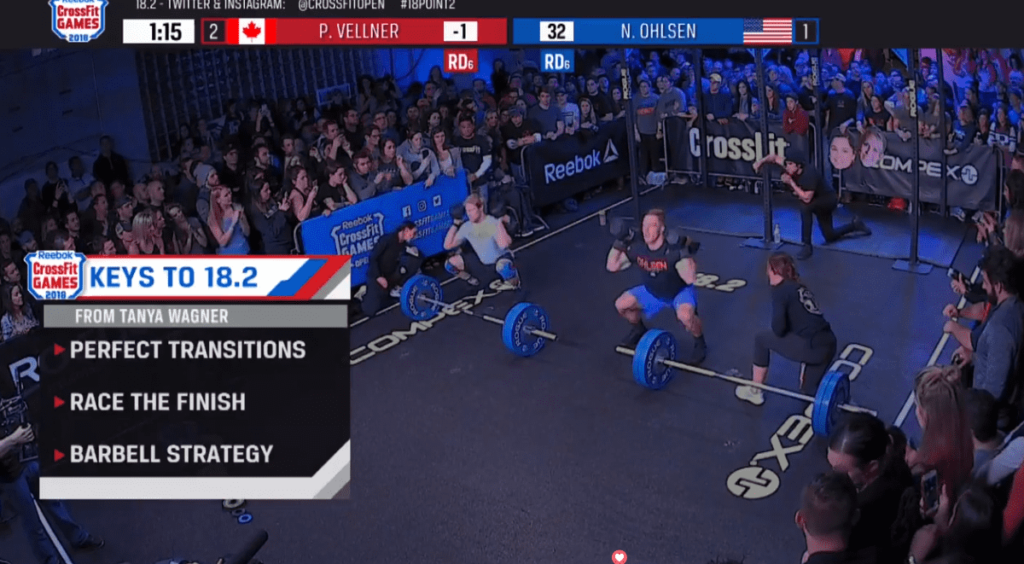 The second part is 18.2.
After Completing 18.2 Go Straight into 18.2 A
Use the remaining time from the 12 minutes to establish a 1RM Clean
Your score is a combination of both parts of the workout.
18.2
Noah was the first to finish 18.2. As a shorter athlete he had a faster squat. Pat Vellner performed his burpees at a quicker pace however a late no rep on the burpees cost him time and allowed Noah to take the win for the first section on the WOD. Pat's advice afterwards was candid and concise:
"You can go always go faster on the burpees, you just don't want to"
18.2A
After giving themselves a minute to let their heart rate drop, both athletes started with a 220 lb Clean. They then moved to 275 and completed that lift with ease as well. The remaining lifts went as follows.
Noah fails 300
Pat hits 305
Noah hits 301
Pat fails 325
Pat hits 325
Noah hits 311
Pat Vellner wins 18.2A.
It is interesting to note that both athletes started with about 60% of their 1rm, so this can be worth thinking about for your own performance.

Source: CrossFit Inc