Reebok and long-time athlete partner, Rich Froning Jr. announce the launch of the Nano X2 Froning, the newest and lightest weight iteration of the award-winning Nano X2 training shoe franchise featuring design inspiration from the fitness legend.
Stemming from another successful competition season in which Froning earned 'Fittest on Earth' bragging rights once again within the Teams division, the Nano X2 Froning is specifically designed to be a super lightweight, highly functional game-day ready shoe.
Paying homage to the Froning family's history and love for the automotive industry, like high speed racecars, the model is stripped down to be lighter, faster, and more powerful than any other training shoe on the market.
As the lightest weight Nano X2 range offering, coming in at just 10.4oz in a unisex size 9, the Nano X2 Froning is built for the competition floor while remaining versatile enough to support athletes across all training demands.
"Similar to any high-performance sport, speed and precision counts on the competition floor," says Reebok athlete Rich Froning Jr. "You need a shoe that's lightweight and powerful. We built the Nano X2 Froning for athletes looking to dominate the competition when every second counts."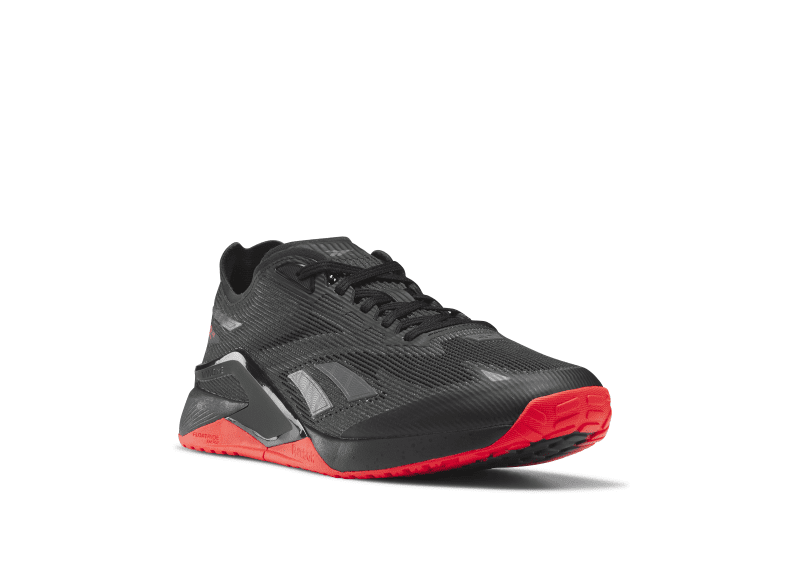 Notable Nano X2 Froning design and technical details include:
Lightest Nano X2 Offering: 10.4oz ounces / 7mm drop
Stripped-Down Design: a reinforced breathable open-mesh upper with perforated details makes the shoe ultra-lightweight and competition ready, removing unnecessary details.
Floatride Energy Foam Drop-In: provides a responsive and flexible forefoot for
added speed, cushioning and support.
The Nano X2 Froning is available November 3rd on Reebok.com/NanoX2 and select retailers worldwide.
Pairs will be available in limited quantities in unisex sizing for $150 in two vivid colorways: Core Black / Pure Grey / Neon Cherry and Ftwr White / Neon Blue / Neon Cherry.
For more details on Reebok's award-winning Nano franchise visit: Reebok.com/Nano
Reebok Design Group:
Reebok Design Group (RDG) is the global brand hub of design, development, innovation, marketing and creative services for Reebok footwear and apparel.
As the central source of the brand's creative vision, RDG provides ongoing support and expertise to Reebok's network of strategic partners around the world. RDG champions Reebok's storied heritage, ethos and DNA to authentically deliver a unified brand directive and consumer experience globally.
A division of SPARC Group, RDG is headquartered in Boston, MA. For more information, visit Reebok.com or, for the latest news at News.Reebok.com. Discover Reebok on Instagram, Twitter and Youtube.