We push each other to get better. We know each others stories. We build each other up. We cheer loudest for the ones who finish last – we start as team and we finish as a team.  
Rehband's Team Spirit Contest 2015 – Bring the Games to your box!
Here is your chance to surprise your friends and win Rehband knee sleeves for your ENTIRE box.*
The rules are easy. Register over the button below and post an image on Instagram that shows what team spirit means to you or your box. Don't forget to use the hashtag #RehbandTeamSpirit and make sure your profile is public.

Your submission could be anything; creative group photos, team WODs, wild costumes, over-the-top celebrations – the choice is yours!
#rehbandteamspirit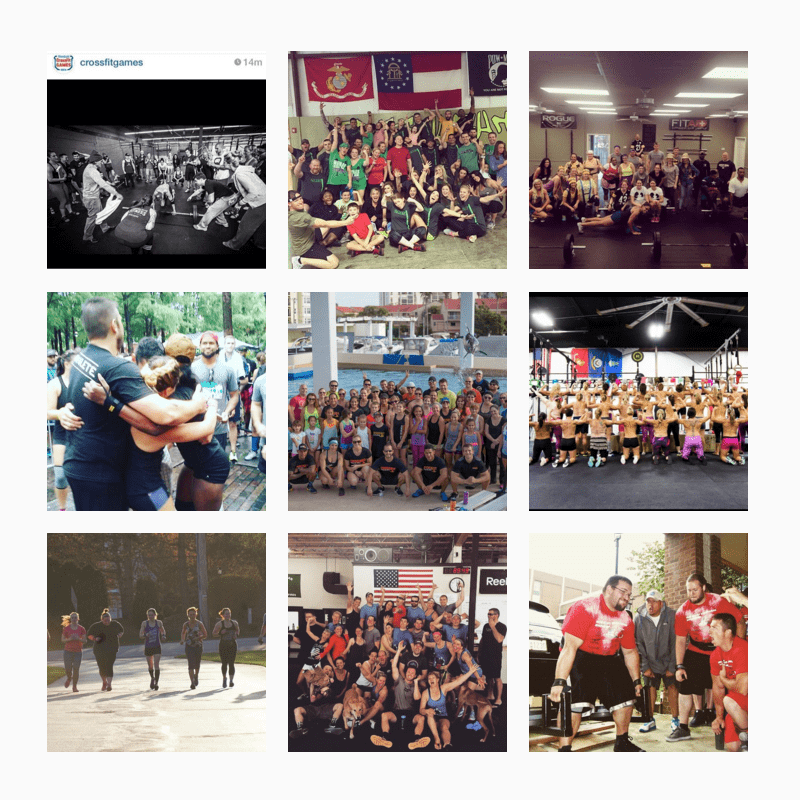 Time cap:
You will have time until November 10th to submit your entry.
Grand prize:
Limited edition 2015 Reebok CrossFit Games Rehband Knee Sleeves for up to 200 members at your box.
Spirit Award:
Additional prizes for most creative entries.
Winner will be chosen by Camille Leblanc-Bazinet.
*Contest subject to terms and conditions (see below) and void where prohibited. Photo credit CrossFit Inc., all rights reserved.