Sam Briggs has beaten Kristin Holte to win the 18.1 CrossFit Open Workout Announcement!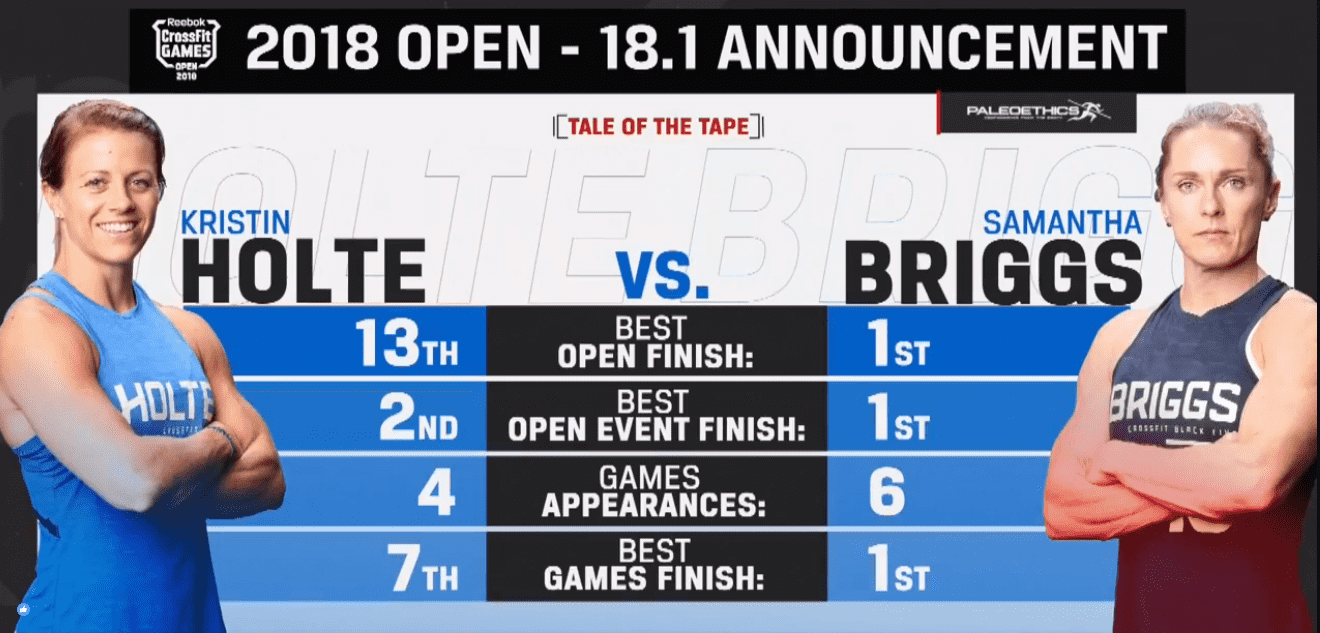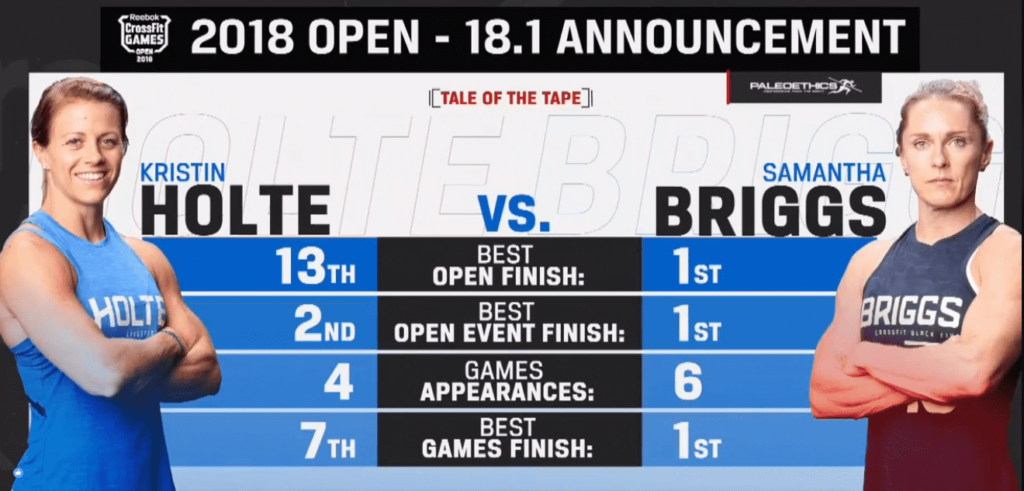 Kristin Holte took an early lead in the first Open Workout but Sam kept a steady and controlled pace that the Norwegian athlete was simply unable to match over the full 20 minutes of the workout.
CROSSFIT OPEN WORKOUT 18.1 IS…
20 Min AMRAP
8 toes to bar
10 dumbbell hang clean to overhead (5 on each arm)
Calories on the rower – 14 (men) /12 (women)
TIPS FROM SAM BRIGGS
'I just kept counting the reps for each movement and that helped me keep my pace.'
'I got a few no reps at the beginning which slowed me down.'
'I tried to go faster at the end but it didn't really work!'
Sam kept a pace of around 1000 cal per hour on the rower, and stuck to a time frame of 1 min 26 seconds for each round.
On round 6 she really put the hammer down and began to push forward and establish a pace that Holte was unable to keep up with.
THE FINAL SCORES
Sam finished with 409 reps and Kristin managed 379.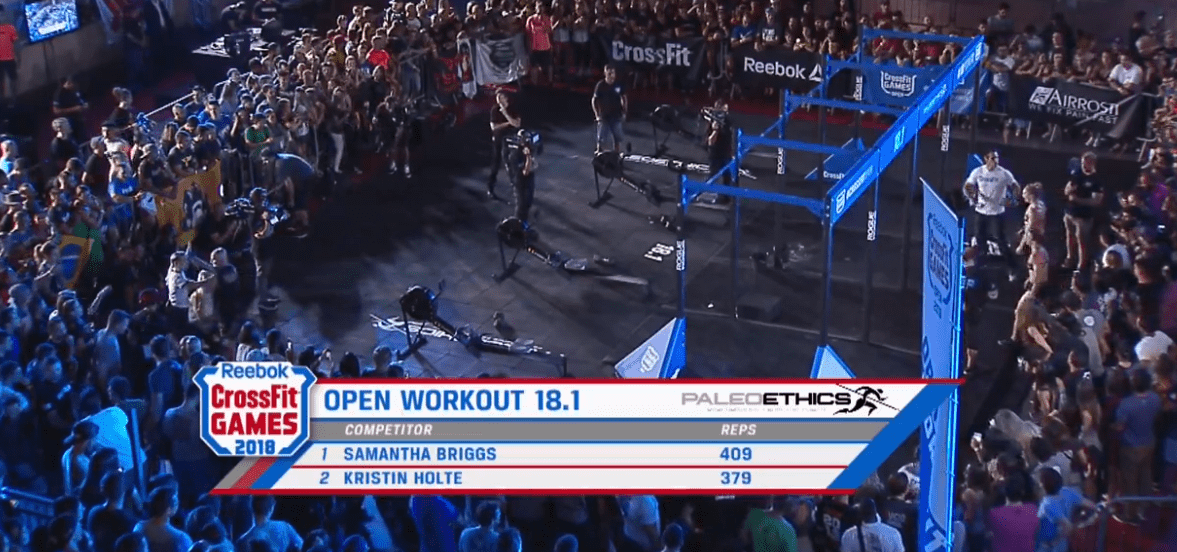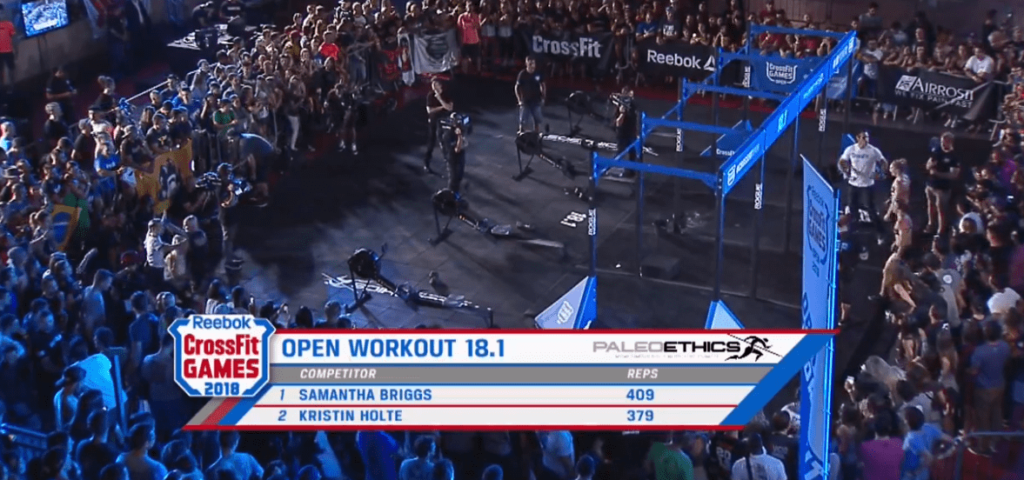 Source: CrossFit Inc
Check out Sam Briggs before she started CrossFit:
20 Amazing Body Transformations of CrossFit Games Athletes
Sam Briggs is one of the fittest on earth. She won the CrossFit Games and Regionals in 2013 and has won the CrossFit Open couple of times. She is known as the Engine from England because her stamina is incredible. Her background in triathlon has given her a great base for longer conditioning workouts.
She was born in 1982, which makes her 36 years old this year, meaning that she also qualifies for the Masters division. Sam is British, however she moved to Miami for the 2015 CrossFit season. She is back in England now and trains is her hometown of Manchester.
Sam Briggs has been competing in CrossFit since 2010 and has made it through to Regionals every year, except in 2012 when she has to take a break due to a knee injury. She has even qualified for the CrossFit Games 7 times.
Sam Briggs works out in her own gym, Train Manchester. Train Manchester was founded in 2011 and has three boxes around Manchester, England.