CrossFit Open workout 18.1 will be as follows:
20 Min AMRAP
8 toes to bar
10 dumbbell hang clean to overhead (5 on each arm)
Calories on the rower – 14 (men) /12 (women)
Good luck!
Sam Briggs and Kristin Holte Battled it Out at The Live Announcement of CrossFit Open Workout 18.1
Check out how they stacked up against each other:
Sam Briggs
2:35 Fran
1:35 Grace
386-lb deadlift
276-lb squat,
18:47 5-k run
49 max pull-ups
Kristin Holte
2:24 Fran
1:55 Grace
315-lb. deadlift
291-lb. squat
19:30 5-k run
42 max pull-ups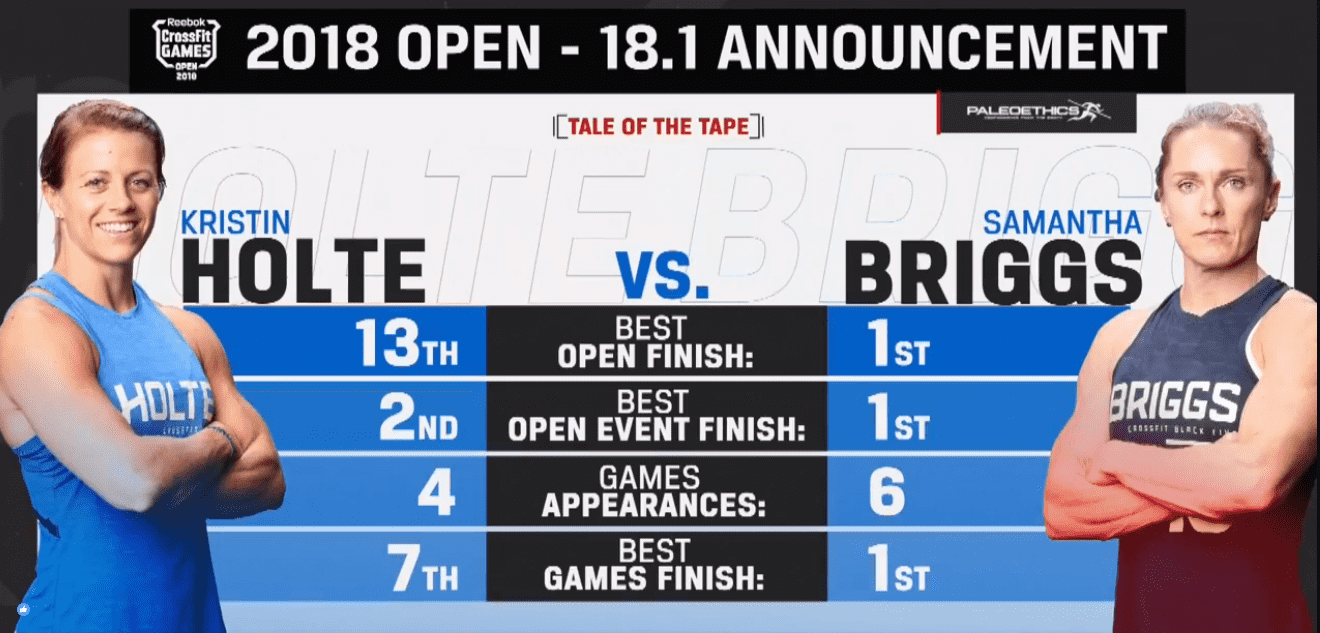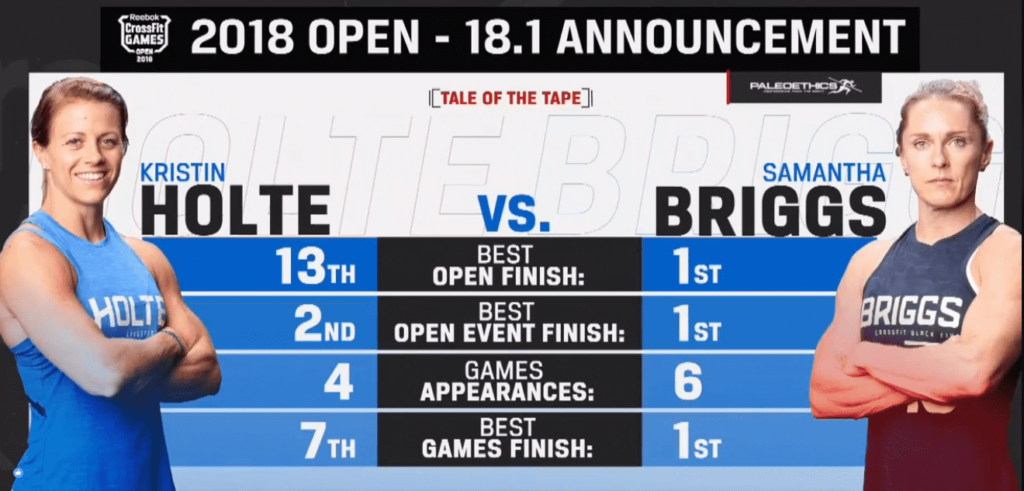 The announcement came live from Sao Paulo in Brazil. Brazil is the largest affiliate network outside of the US, with over 1,000 affiliates and the atmosphere was completely insane.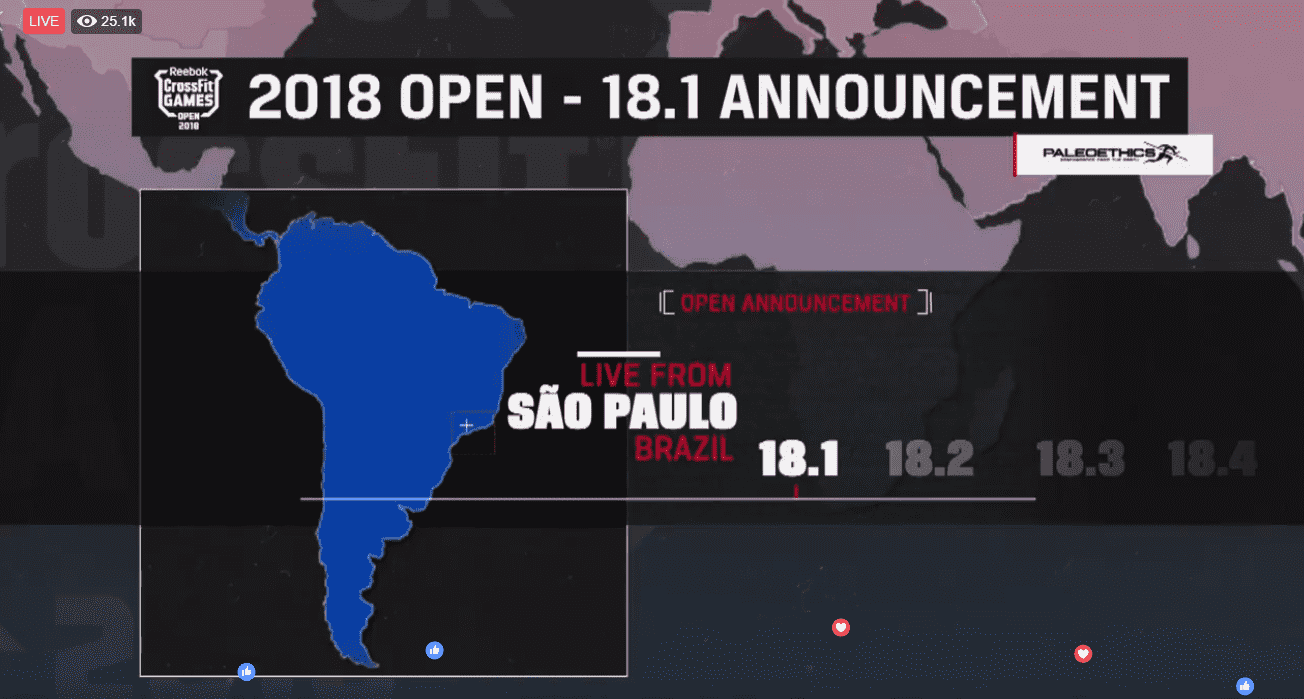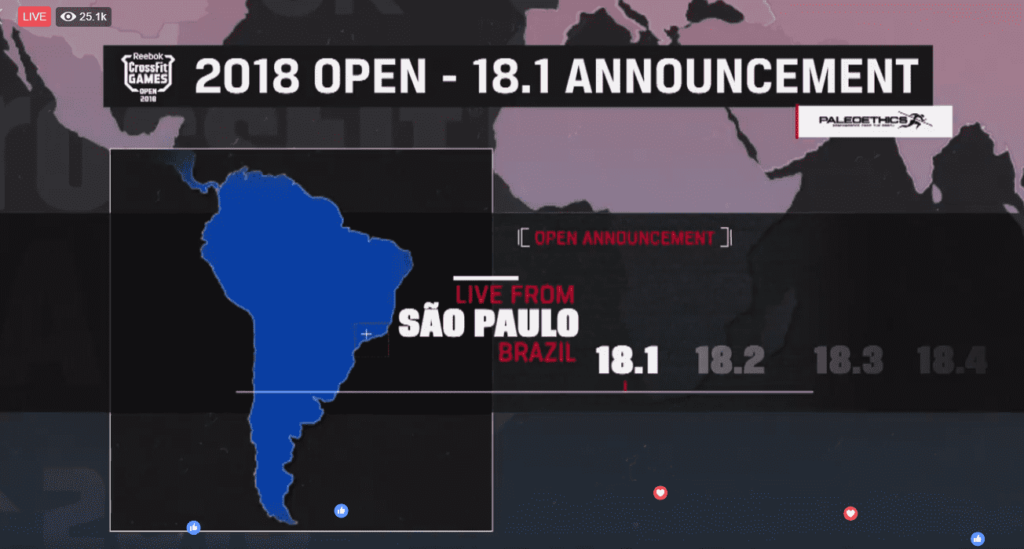 Check out these transformations to show the effectiveness of CrossFit training:
20 Amazing Body Transformations of CrossFit Games Athletes