Tenerife Top Training is hands down one of the best fitness resort in the world. It houses a 400m² open-air Cross-training Box with the latest Rogue and Eleiko equipment for CrossFit® Athletes.
Quality is key because the resort regularly plays host to CrossFit Games® Athletes, Olympic swimmers (Adam Peaty), Professional footballers (Liverpool FC) and Rugby players (Warrington). It focuses on professional sports, so you can be sure of excellence, but it opens its doors to all fitness enthusiasts, from beginners to right through to the elite.
https://www.facebook.com/TenerifeTopTraining/videos/353220498623722/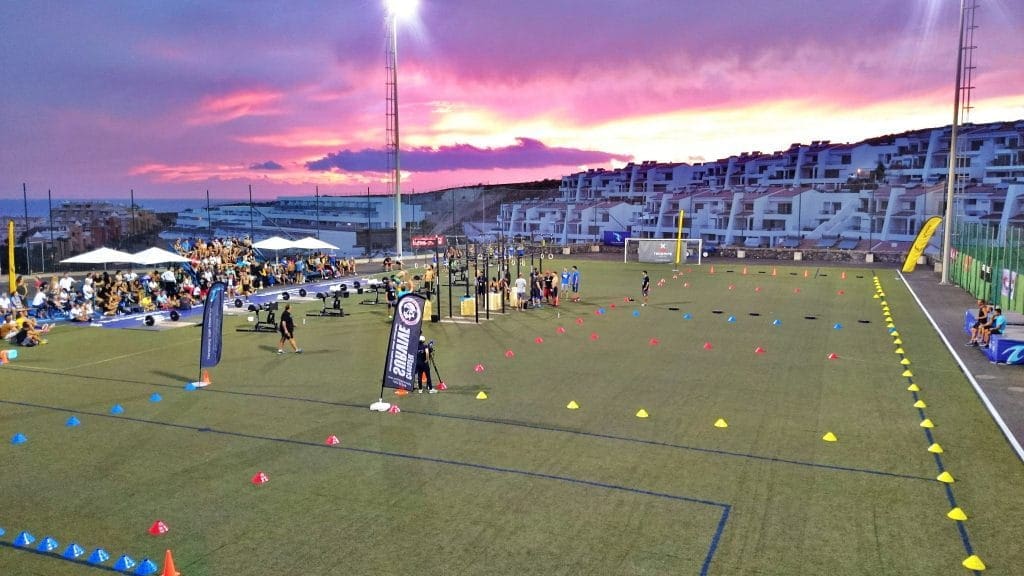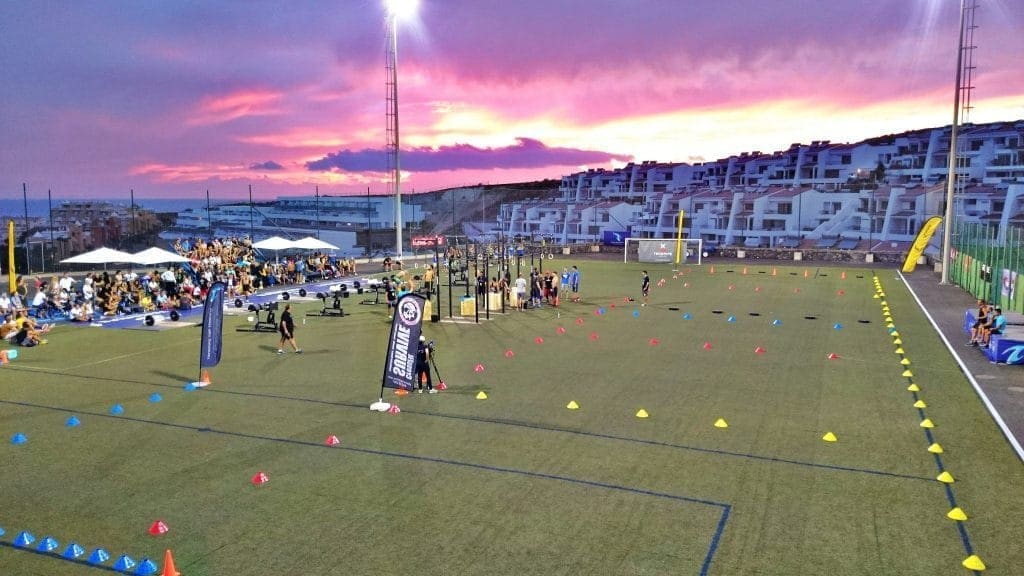 But the Box is only one part of the 55,000m² fitness resort.
THE FACILITIES
400m² Open-air Cross-training Box
Astroturf pitch with Cross-training area
Olympic-size swimming pool (50 m with 10 Lanes)
Short course pool (25 m with 6 lanes)
Counter-current swimming pool
2 Natural grass football pitches
American Track (OCR)
Athletic track
2 Fitness Gyms
2 Beach Volleyball Courts
Fully equipped Spa with massage facilities
One Free-Motion MTB & Road Bike Station with organized Bike Trips and rental
Additionally, the sea is only 100m away. You can take your workouts onto the sand or simply go and relax thereafter workouts for a post WOD swim then dry off and tan in the year-round sunshine.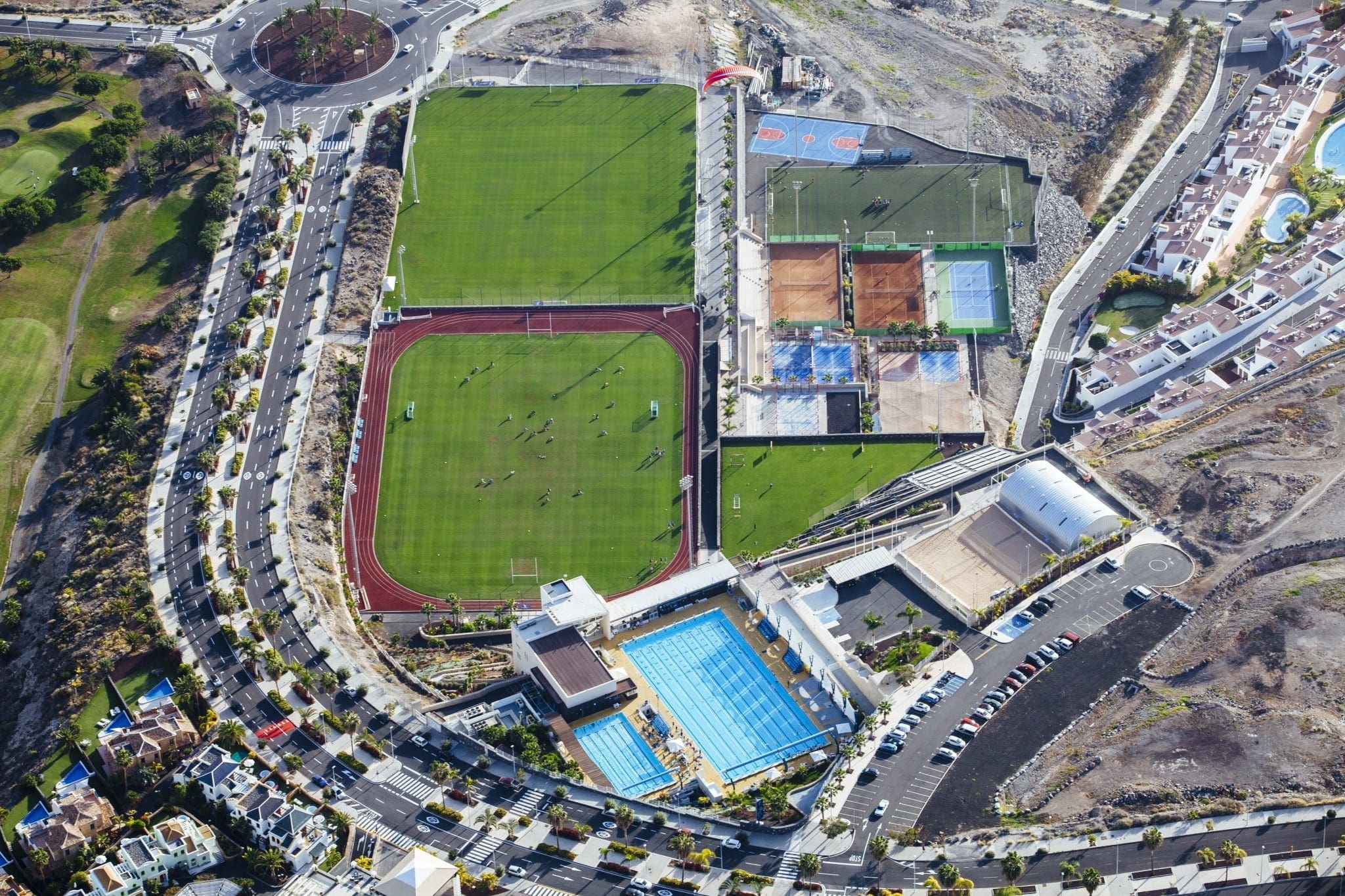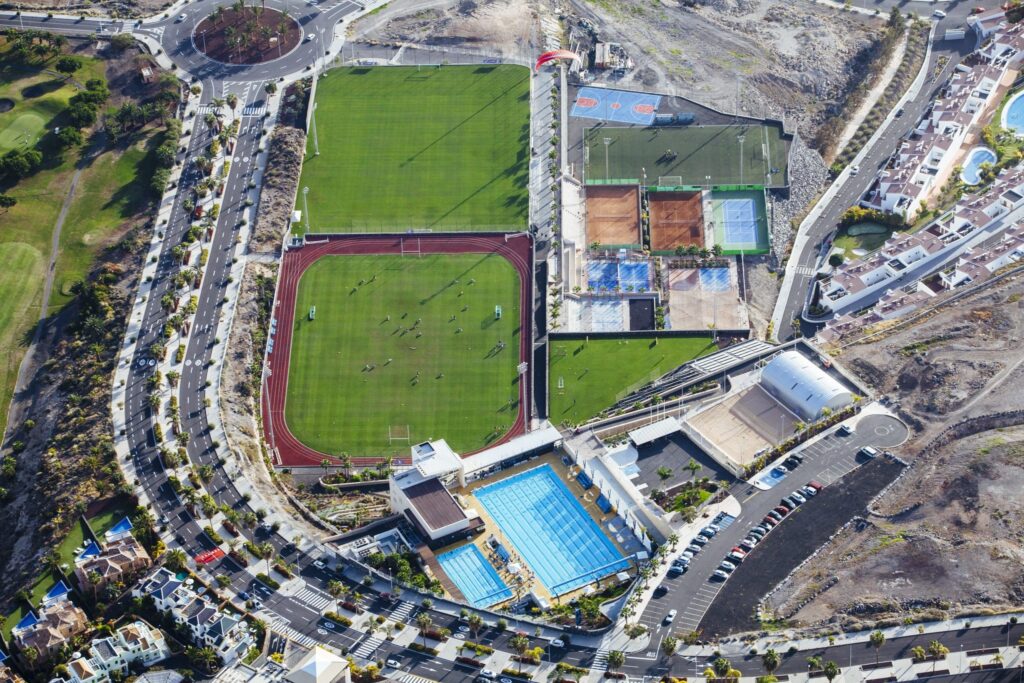 Source: Tenerife Top Training
INCREDIBLE WEATHER, ALL YEAR-ROUND
Aptly nicknamed "the island of eternal spring" Tenerife boasts year-round warm weather. This means you can enjoy your fitness holidays in the sun while the rest of the northern hemisphere is freezing its way through the cold winter months.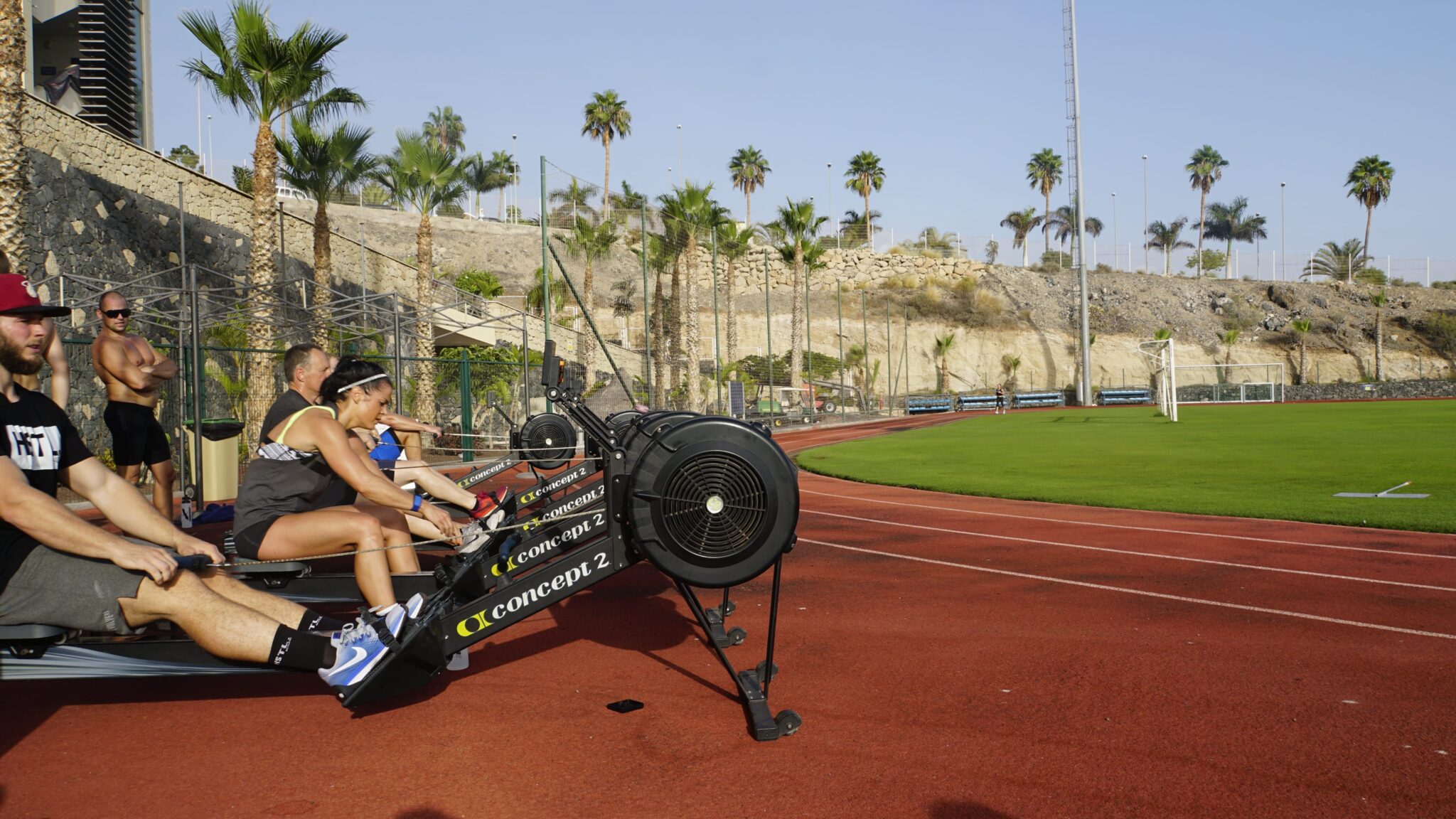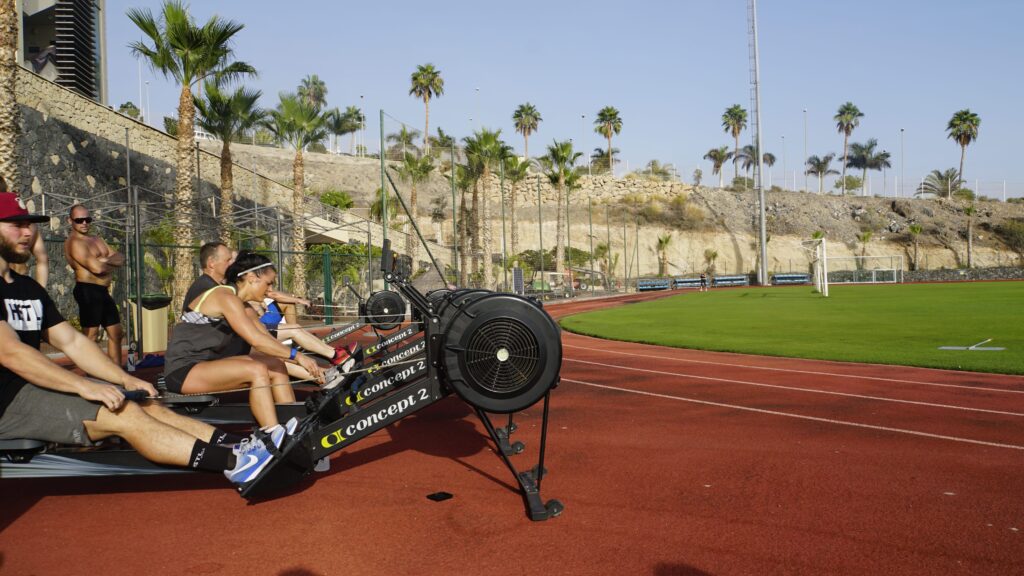 THE PERFECT FITNESS HOLIDAYS FOR EVERY CROSSFIT® ATHLETE
It really is the perfect place for CrossFit® athletes to train because it offers everything.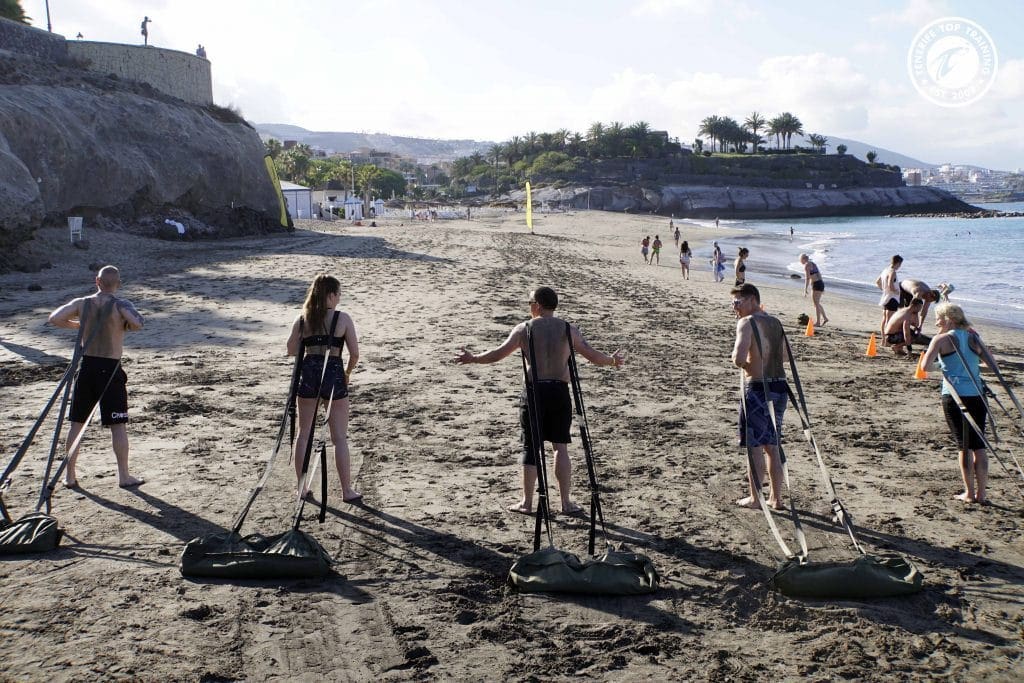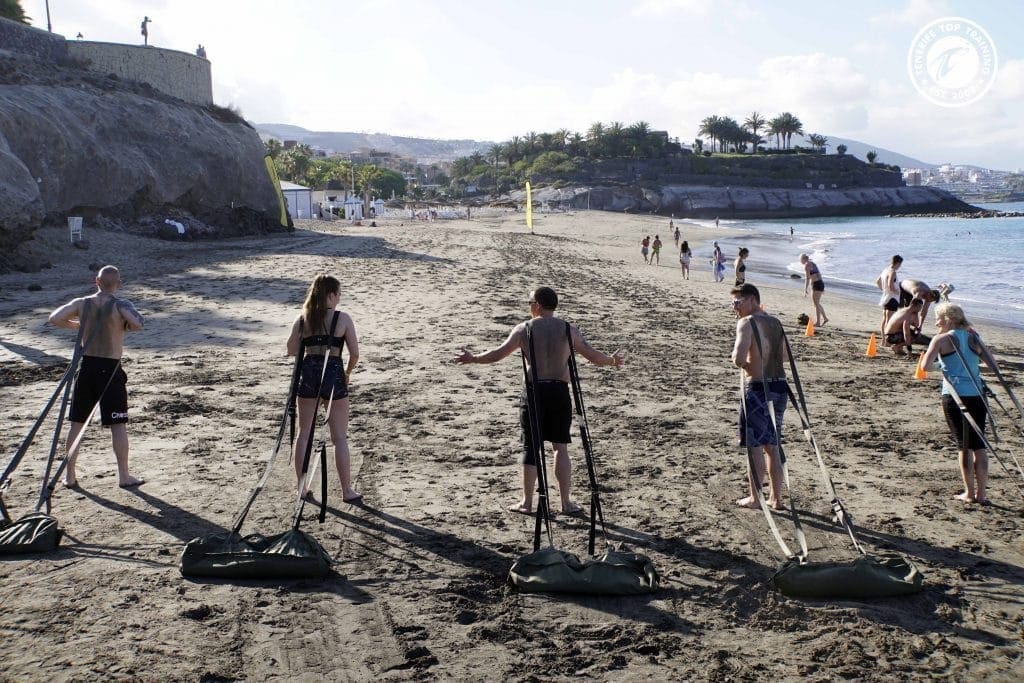 Where else would you have the chance to analyse your swimming technique in a counter-current pool, train with top equipment on the beach or complete your mobility work under a setting Canarian sunset? All in one day if you like!
https://www.instagram.com/p/B0QxPedovir/
There are obstacle courses, an Olympic pool, Olympic running track, access to bikes and every piece of kit you could imagine. You can even program your own fitness mini-event with your mates
https://www.instagram.com/p/Bysmp82jdPK/
Why not become Dave Castro for a week and program your own small-scale CrossFit® Games? Ocean swims, track runs, beach WODs and classic CrossFit® workouts…what's not to love!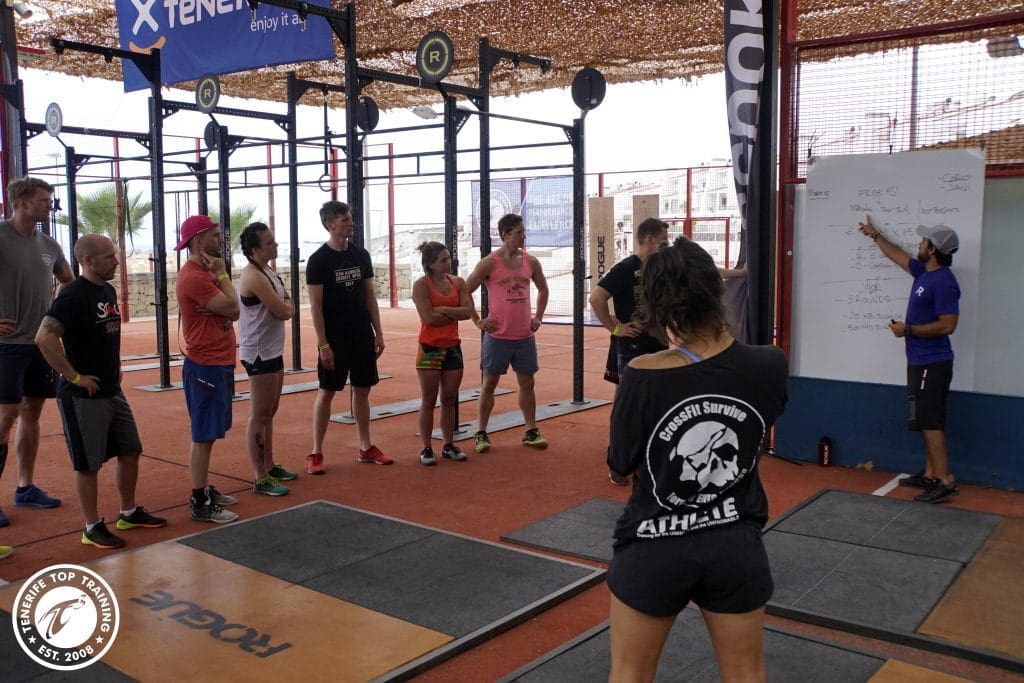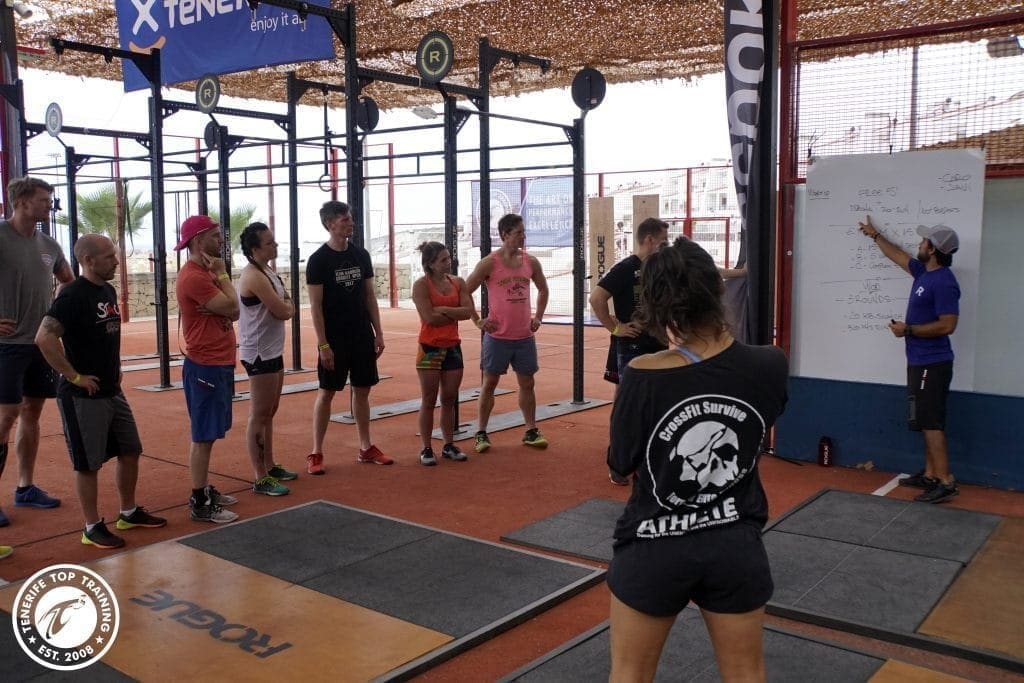 When each day is over and you need a well-deserved break, you can retire to the spa and relax or get a massage to assist your mental and physical recovery.
LEAVE IN BETTER SHAPE THAN WHEN YOU ARRIVED
Healthy meals, excellent facilities and an environment full of dedicated, fun, fitness lovers, Tenerife Top Training group fitness holidays are one of the few vacations on earth when you will leave in much better shape than when you arrived in the first place!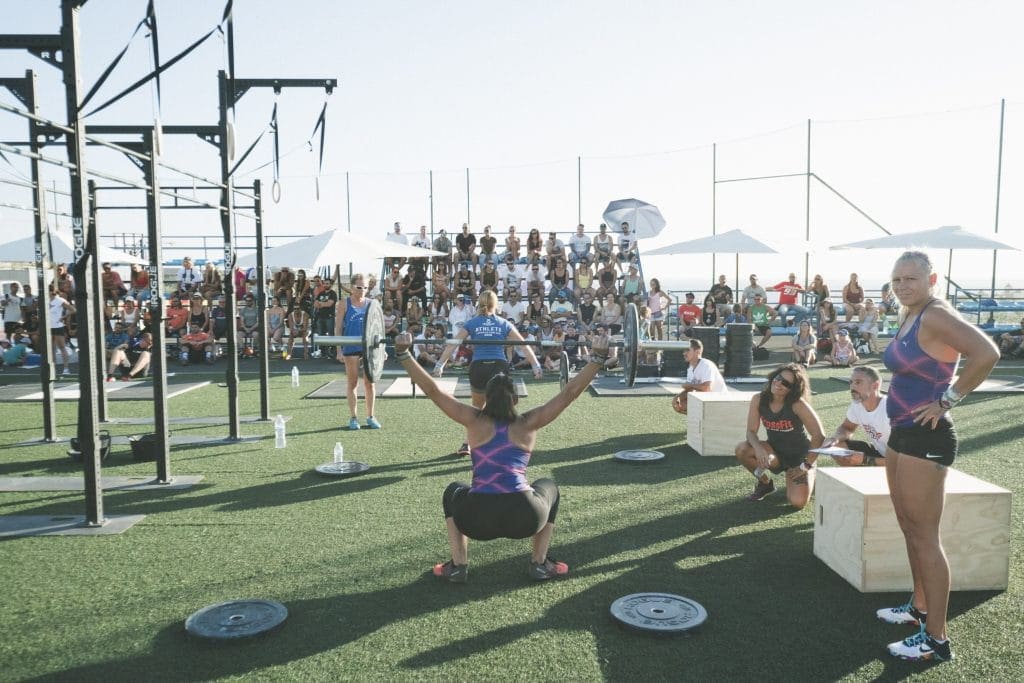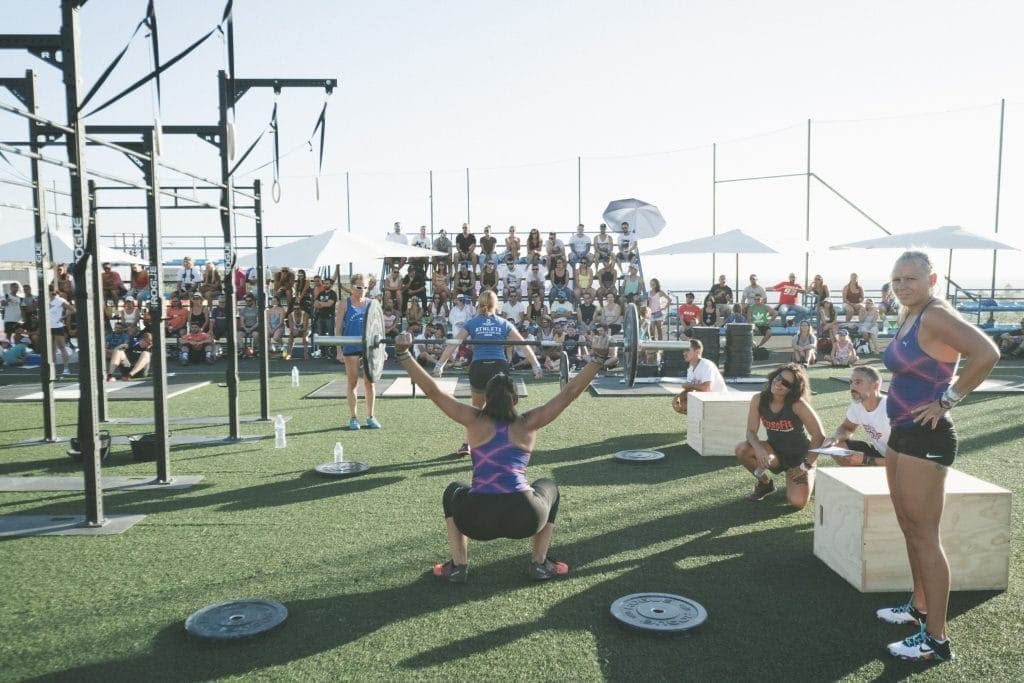 A TYPICAL FITNESS HOLIDAY AT TENERIFE TOP TRAINING
07:00 Breakfast
08:00 – 10:00 Beach WOD or workouts in the T3 facility
13:00 Healthy lunch
15:00 Endurance WOD or pool WOD
19:00 Dinner
TAILOR-MADE GROUP FITNESS HOLIDAYS BY INVICTUS AND T3
Invictus Travel and T3 have teamed up to offer you a once in a lifetime fitness holiday in the sun.
INVICTUS Travel & Training Fitness Holidays provide the best opportunity to get outside and complete your sessions with the wind in your hair and the sun on your back! Invictus Travel is a one-stop-travel–shop and has sent more than 4.000 Athletes and Fitness enthusiasts to Europe´s best training resorts and retreats in the last 3 years alone.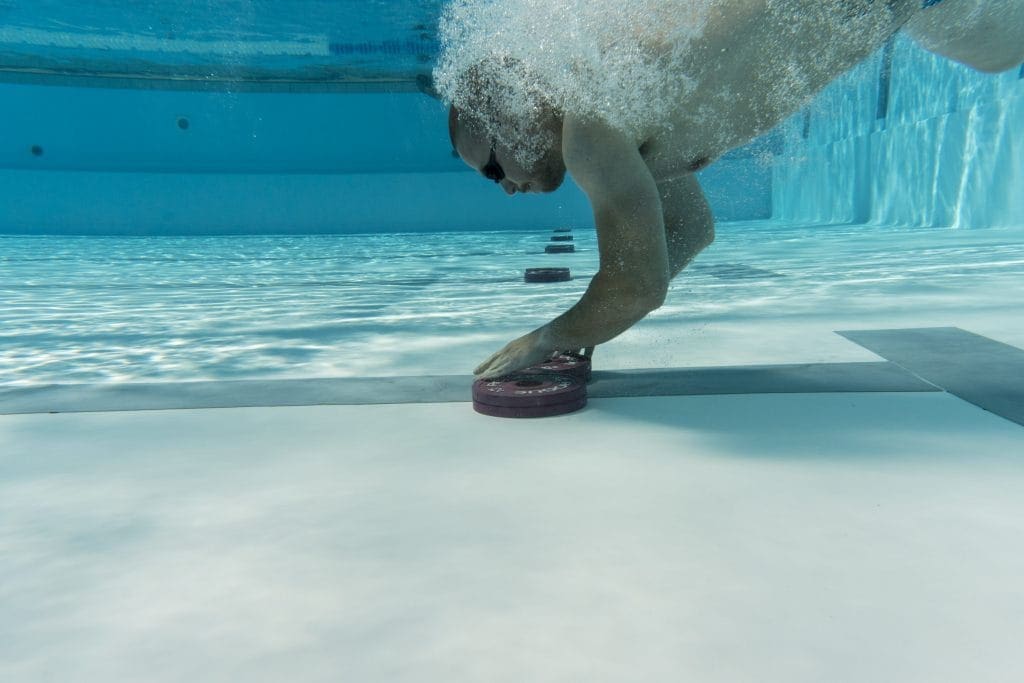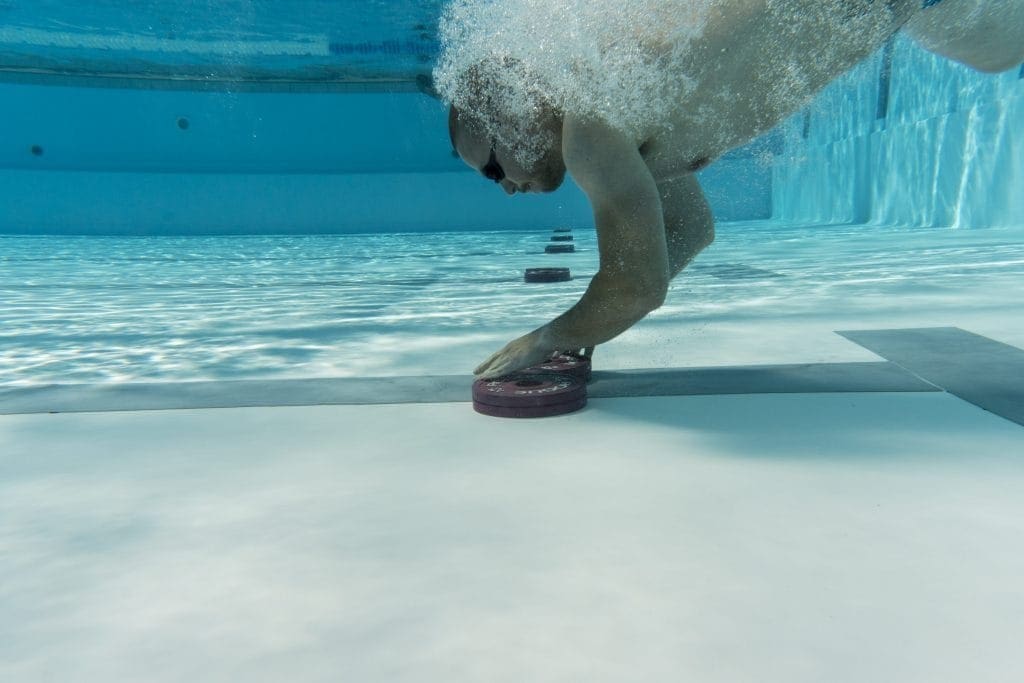 For Solo Travellers: If you are not booked on a specific trip, with a certain box you can always drop into their local box and use the facilities at Tenerife Top Training. As Tenerife has many booking slots available, the rate varies throughout the year. Please note that they are a "one-stop-shop" which means that they can book flights, training, additional hotels and meal plans all together especially for you. Just give them the exact travel dates and they will supply you with an estimate.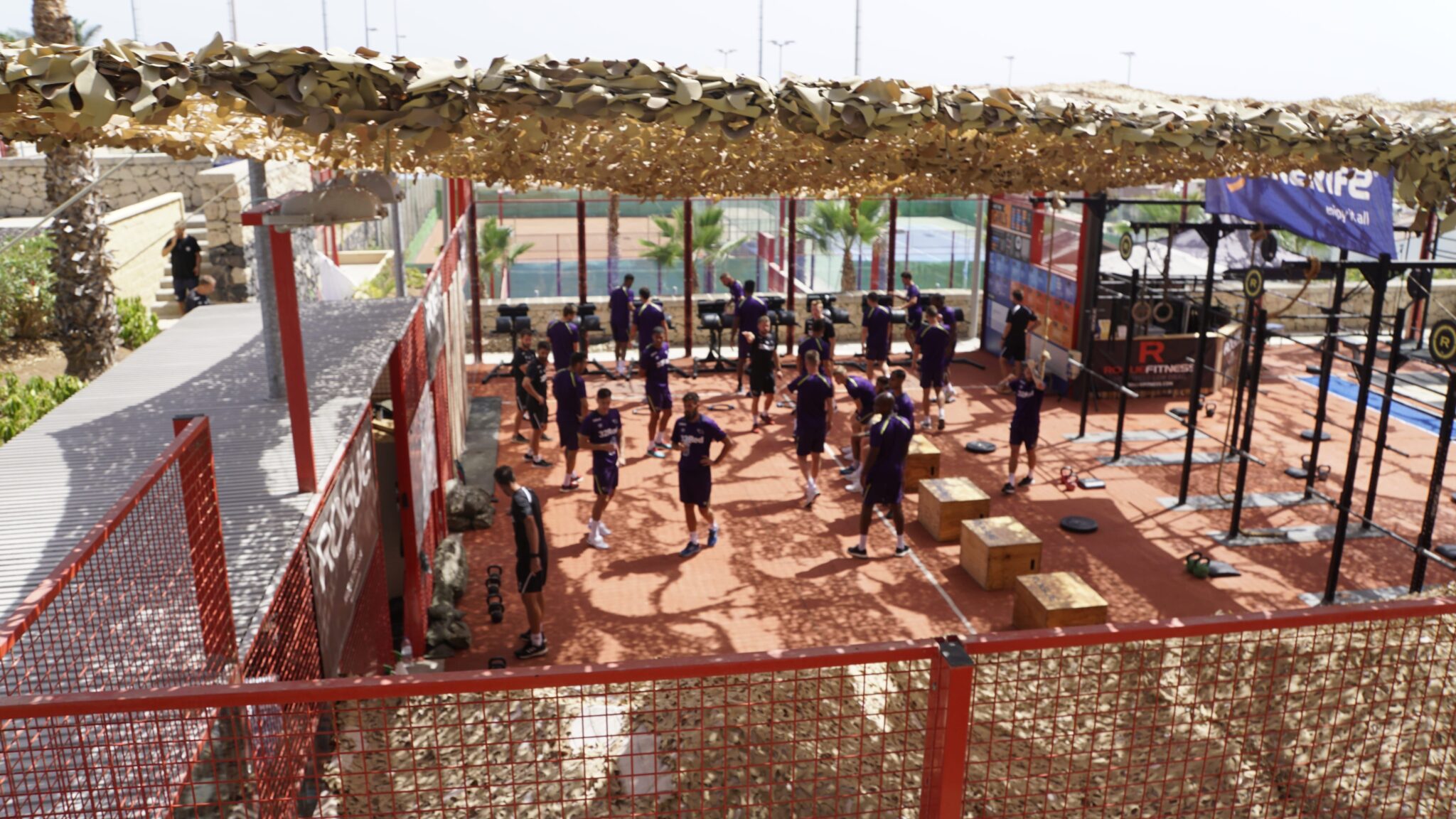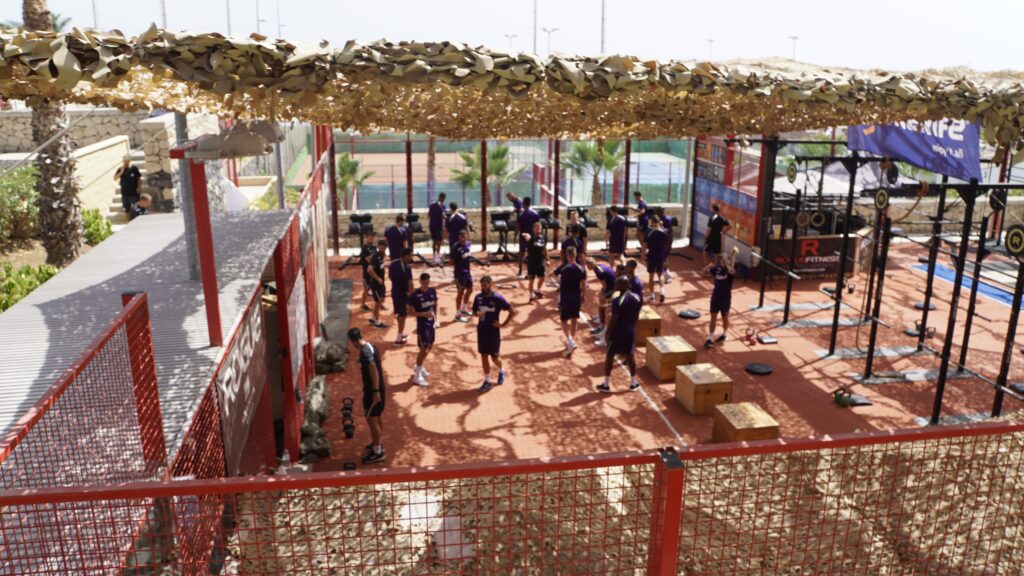 For Box, Fitness Gym Owners and Groups: Why don't you bring your box community and friends with you? This is the perfect setting for a Box vacation. For more information regarding this option please contact info@invictustravel.com.
GET SOME SUN IN YOUR WINTER HOLIDAYS
Winter can be a hard time of the year when it comes to training, so why not reward you and your friends by jetting off to Tenerife for a training week in the Canarian sunshine!
Why not grab a slice of sunshine and supercharge your fitness this autumn or winter.
Book your fitness holidays now
To get you in fitness holidays mood, here are a selection of beach, pool and outdoor workouts you can program for when you arrive!
BEACH WORKOUTS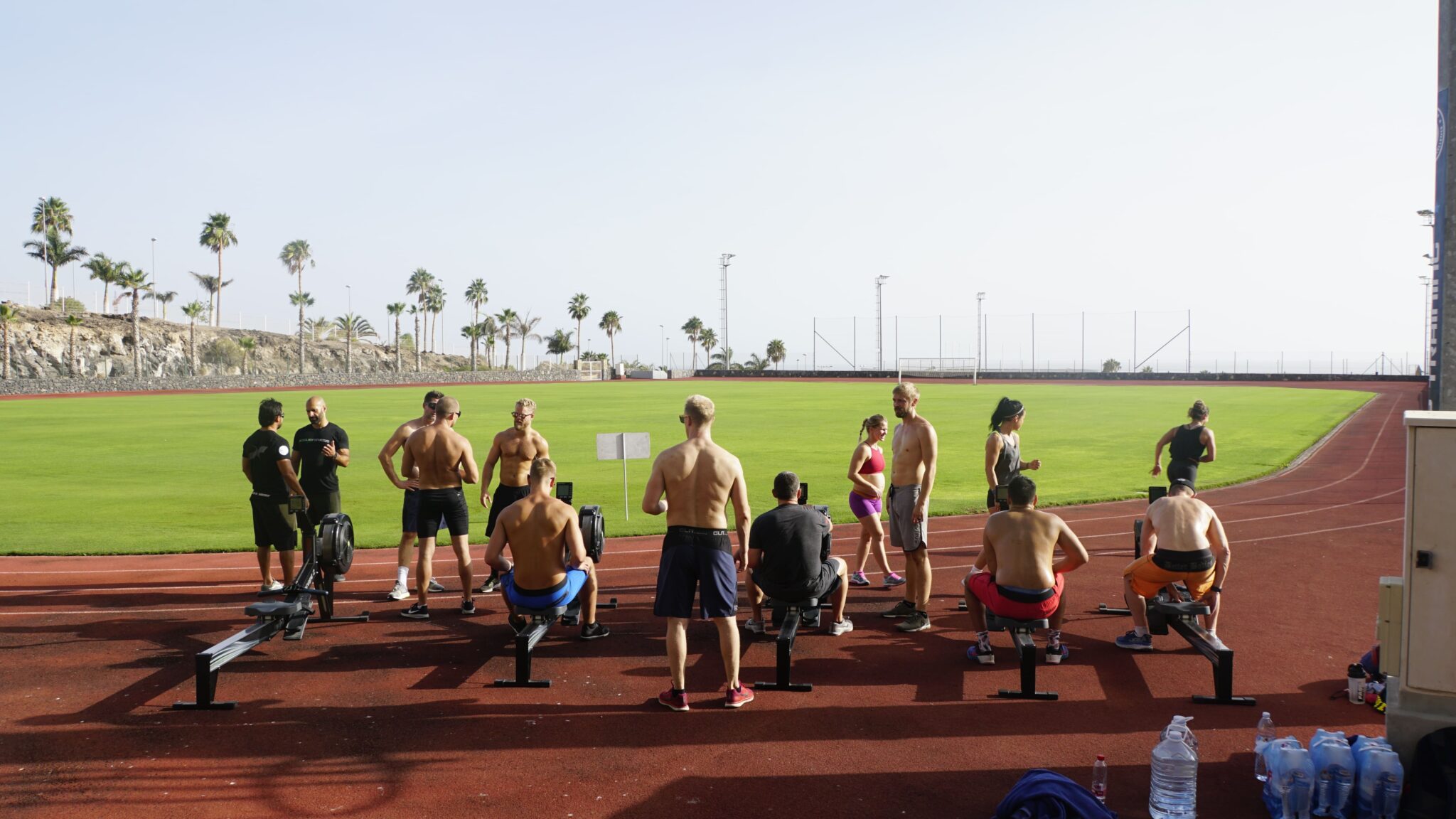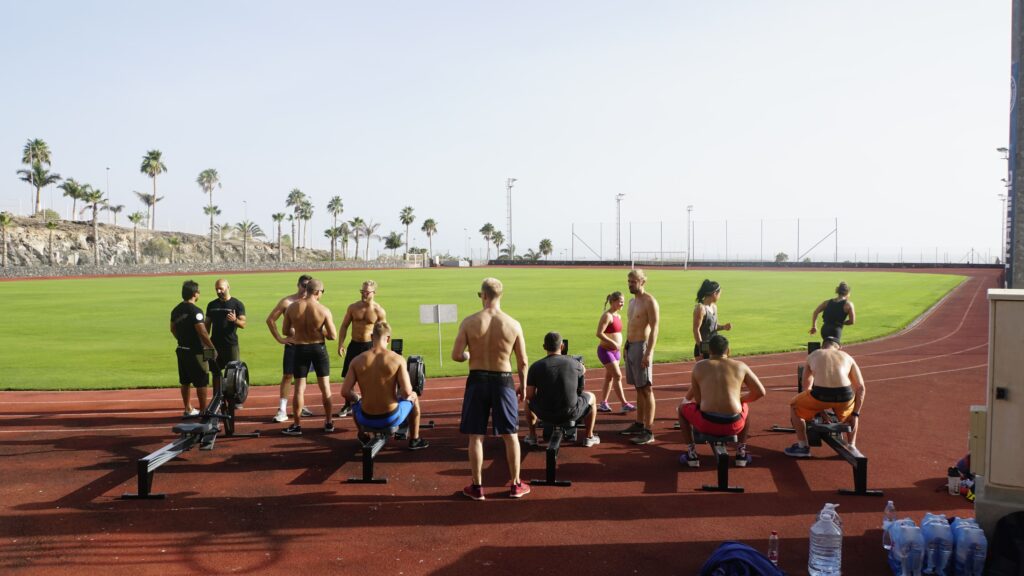 BARBARA
5 rounds for time
20 Pull-ups
30 Push-ups
40 Sit-ups
50 Air squats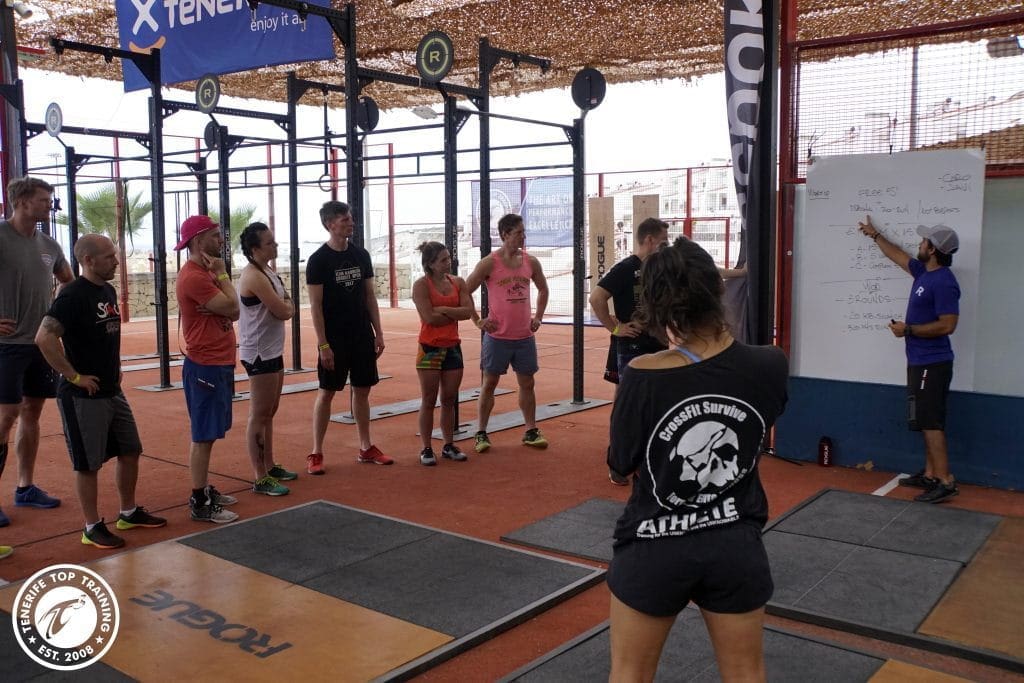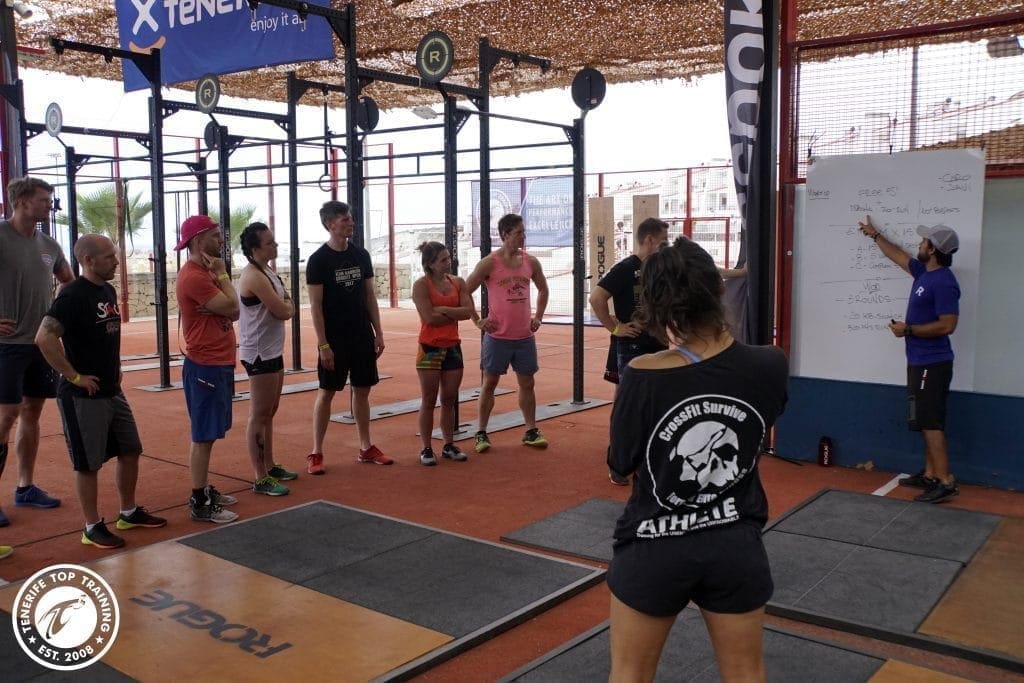 ARNIE
With a single 2 pood kettlebell. For time:
21 Turkish get-ups, Right arm
50 Swings
21 Overhead squats, Left arm
50 Swings
21 Overhead squats, Right arm
50 Swings
21 Turkish get-ups, Left arm
RUN SWIM RUN
5 km sea swim
2km run
5 km sea swim
1k SWIM WITH A TWIST
5 rounds for time
200 m swim
10 Burpees
15 Push Ups
20 Air Squats
25 Sit Ups
Most swimming pools are 25 m long, competitive pools are 50 m long. 200m should be 4 rounds front and back in the pool. It is good to have some sort of a mat under yourself while doing the sit ups since the bank is not as smooth as a regular gym floor and you can't wear as many clothes to protect your skin. The mat is helpful for the burpees too.
https://www.instagram.com/p/8GFYxZiJBV/
SWIM WOD 2
10 rounds for time
50 m Swim
10 Get Up from Pool
25 m Duck Walk
30 Lunges
40 Boot Strapper
50 Heel Touches
Swim one round, front and back. Get up from the pool is a similar technique to the muscle up. Get up 10 times and jump back into the pool, it gets straining quick. Try using your arms more before putting the leg on the bank.
The duck walk is often forgotten. Go down to a deep squat position and keep your knees to the outside. Walk by the pool to the other side in that position without lifting your behind over the knees.
Boot strapper is a really fun workout that kills your legs. Again go to a deep squat, put your knuckles on the floor and keep them there the whole time. Straighten your legs with your back as straight as you can. Keep bending and straightening your legs for 40 reps.
Heel touches are a good core workout. Lie on your back, bend the knees and keep the feet together. Lift your shoulder blades from the ground and sway side to side to touch each heel.
Book your perfect group fitness holidays now!