1. HARD WORK PAYS OFF
This phrase is fast becoming Nike athlete Mat Fraser's motto, and the message is simple.
It's not about talent, it's about grit, determination, focus, (wo)man hours and discipline. Hard work pays off.
There is simply no substitute for hard work. The work must be focused, intelligently planned and have a clear goal in mind, but without the grunt work, it will not succeed. You must give yourself the best possible chance to succeed. Mat perfectly exemplifies this ideal.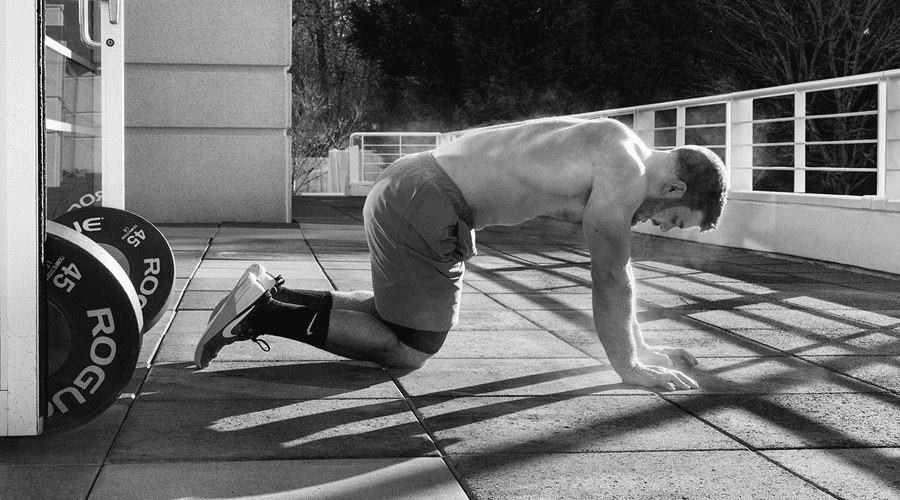 2. FIND YOUR MOTIVATION FOR TRAINING
In the colder, darker months of the year this is especially important. You must understand your 'why'. Why are you choosing to wake up early and train? why do you want to be better? Why will you put in the hard work?
You must be honest with yourself here, because that will help and improve your training in the long run. There is no one goal more pure than another, if it your goal then it is a fine goal. Keep this goal, however large or small, in your head when you train and it will grow into a powerful motivational tool. Listen to how Mat realises this concept:
"Motivation to train and be better has never been an issue for me. Once I got a taste of victory, a taste of that hard work paying off, that dedication kinda coming to light, that sense of being so proud of yourself, I felt like I had accomplished my goal. That was a reminder for me every day. Every day training this year was spent thinking how good it felt to win the year before and so I don't need much motivation past that."
3. BUILDING SOLID STRENGTH FOUNDATIONS
Mat Fraser has a formidable background of strength and weightlifting.
He was 13 years old when he won his first national title in weightlifting.
In 2003, 2005 and 2007 he was the school age champion
Mat became the junior national champion in 2009.
On the day he graduated from high school he moved to Colorado and began to train full time as an Olympic Weightlifter. Within one year he was Snatching 130kg and Clean and Jerking 160kg (at 77kg bodyweight). Then he broke his back due to coaches forcing him to continue to compete, even after he knew something bad had happened.
Although he found weightlifting hard at the beginning, he persisted, and it paid off:
'I didn't take off with weight lifting. I had to keep coming back and keep doing more, learning more. With weightlifting you can always get better. You can always have a straighter pull. You can always be stronger and faster.'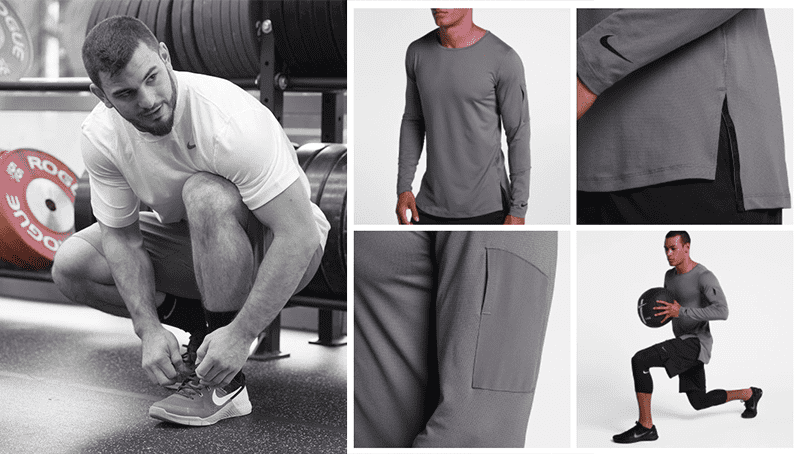 By the time Mat had recovered from his injury and discovered competitive fitness, he had years and years of strength and lifting experience under his belt, which gave him a huge advantage over many of his competitors. We don't all have his elite background, but he shows us that a decent foundation of strength will set you up for a strong advantage in any kind of programming, competition or workout. Program your strength work and build those foundations.
Squat
Press
Deadlift
Clean
Snatch
4. TRAIN IN THE RIGHT GEAR
Mat Fraser is a Nike athlete, and helps to test and improve their training products. Designed for the fitness-driven athlete, Nike Training Utility Clothing features sweat-wicking technology to help keep you dry and comfortable during your workout. Utility represents the most premium apparel in the Nike training collection and is designed to be effective across a broad range of different conditions.
5. LOVE WHAT YOU DO / WHERE ELSE WOULD YOU RATHER BE?
If you enjoy your training, then it will make it much easier to stay focused and motivated.
'I made a promise to myself, the day I don't love it anymore, the day I'm not having fun anymore I'm just going to walk away…but right now, I'm having the time of my life.'
After Mat recovered from his back injury, he did one final weightlifting competition where he hit a couple of targets that he had been working towards for a long time. He walked over to his coach, who gave him a congratulatory hug, and told him 'I'm done' before leaving competitive weightlifting. He went out on a high and needing a change, moved out to an oil patch town called Rocky Mountain House in Alberta, Canada. There he worked for 4 months on the rigs pushing 90 hour weeks. There were no days off, only when it rained. After the summer was out he started college, and rediscovered his love for training.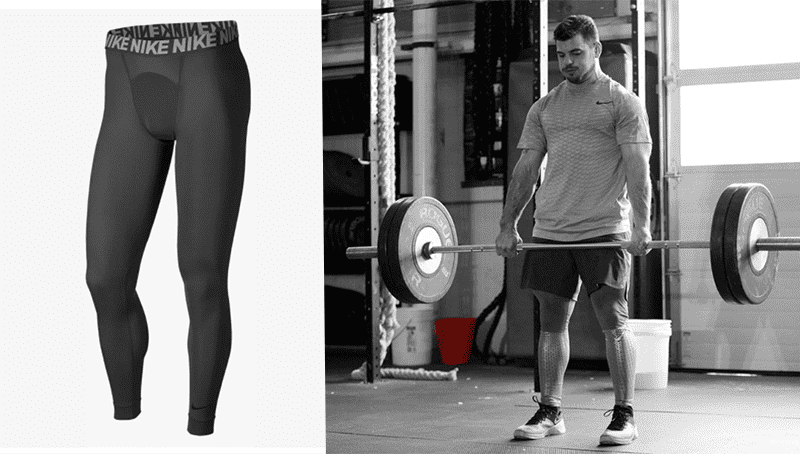 Taking time away made him miss training, and it was at this point that he discovered the new sport that he has been so successful in. Everything slotted into place and his passion for sport was rekindled. He shows us that it is so important to remind yourself why you have chosen to do this.
If you can combine your passion and motivation then you will become a strong, tough and unstoppable athlete! Passion is a powerful motivator, and Fraser exemplifies this exceptionally well.
6. NEVER REST ON PAST VICTORIES
'I don't get extra points for what happened last year. Next year, who knows what will happen?'
Mat Fraser has been untouchable in the last two years with two back to back (and exceptionally convincing) wins. Despite this impressive track record and all the hype, he keeps his head down and stays focused. He shows how important it is to:
Keep your mind on your own performances
Use past achievements as milestones to beat
Always remember that you can always get better
Mat Fraser: 'What am I going to do tomorrow that's going to make me better?'
You should ask yourself the same question every day.
7. DESTROY YOUR WEAKNESSES
Mat Fraser is exceptionally good at finding something he isn't good at and then destroying that weakness. Having spoken to many top athletes in the sport, a great deal of them cite this as one of the reasons why they think he is so good. When he once did poorly in a rowing workout, he trained on his machine every day for a year just to get better. When he was defeated by "The Pig", he went home, bought one and then flipped it until midnight each Sunday just so he knew that if it came up again he would not lose to it for a second time.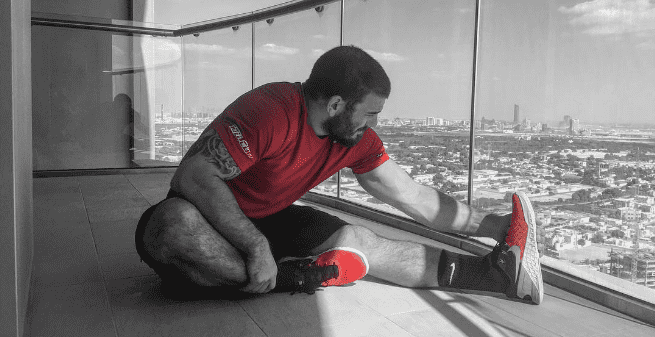 Mat doesn't just work on his weaknesses, he annihilates them. This mode of working is almost impossible for anyone that also leads a busy family life and juggles another career as well, but it should serve as inspiration for the standards you set for yourself. Working on weaknesses is as much about being able to remove your ego and be honest about what you are, and are not, good at.
To improve his sprinting Mat trained with a local high school. He was a guy in his twenties getting beaten by teenagers, but he removed his pride and set out to learn all he could. This is an incredibly humble way of working, and takes guts to do. Try it now. Write down 5 exercises that you know you could improve then think about what steps you will need to take in order to do so.
Take the right steps to become a better, harder working and more humble athlete.