TEMPAH
Tempeh originates from soybeans. Tempeh is made by cooking and slightly fermenting mature soybeans prior to pressing them into a patty.
Soybeans are considered a whole source of protein. This means that they provide the body with all the essential amino acids it needs.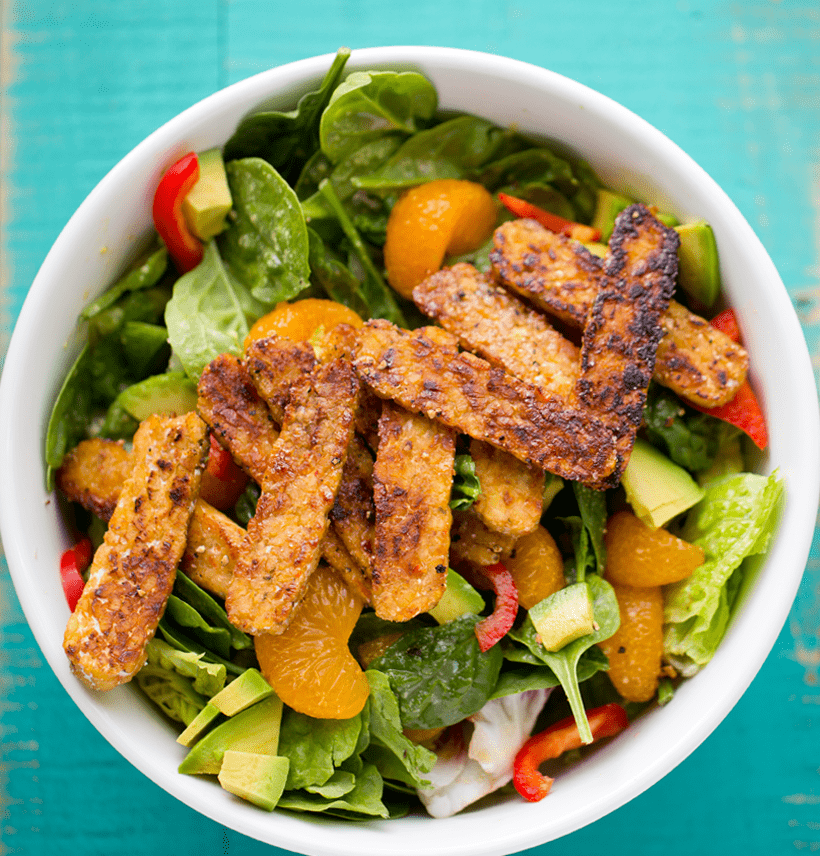 Tempah contains iron, calcium and 10-19 grams of protein per 3.5 ounces (100 grams).
Tempeh contains a good amount of probiotics, B vitamins and minerals such as magnesium and phosphorus.
https://www.instagram.com/p/Bq5NRj7Htno/