The day started with a sprinting event that would savagely cut the field in half, from 20 to 10 athletes. For many big name athletes, the tension was palpable. They had to survive this event and make it to the final 10.
After the Sprint Event was completed, all the following males were cut.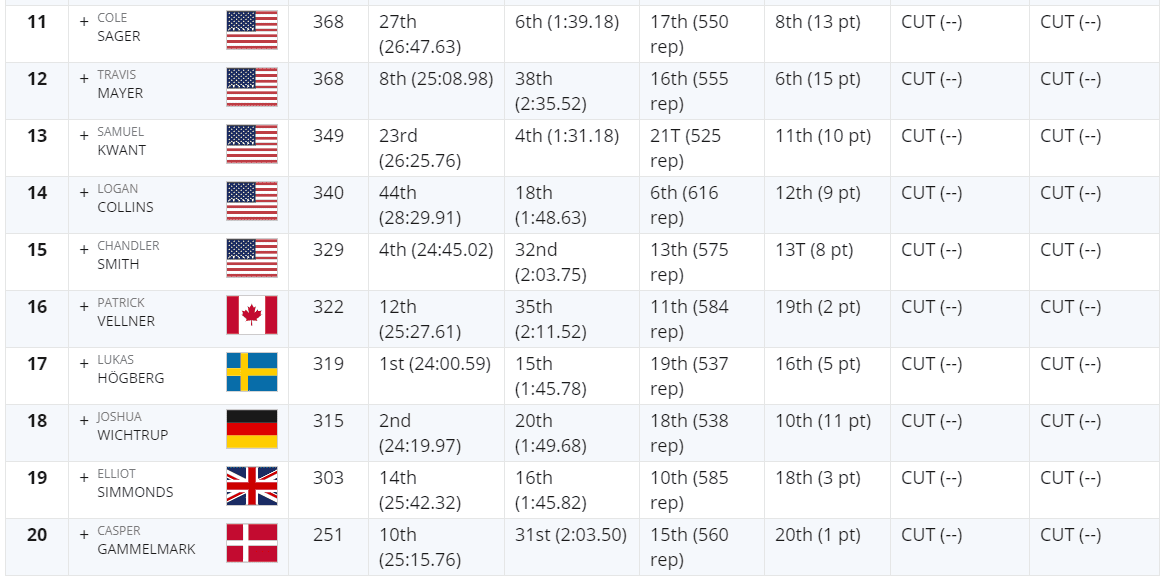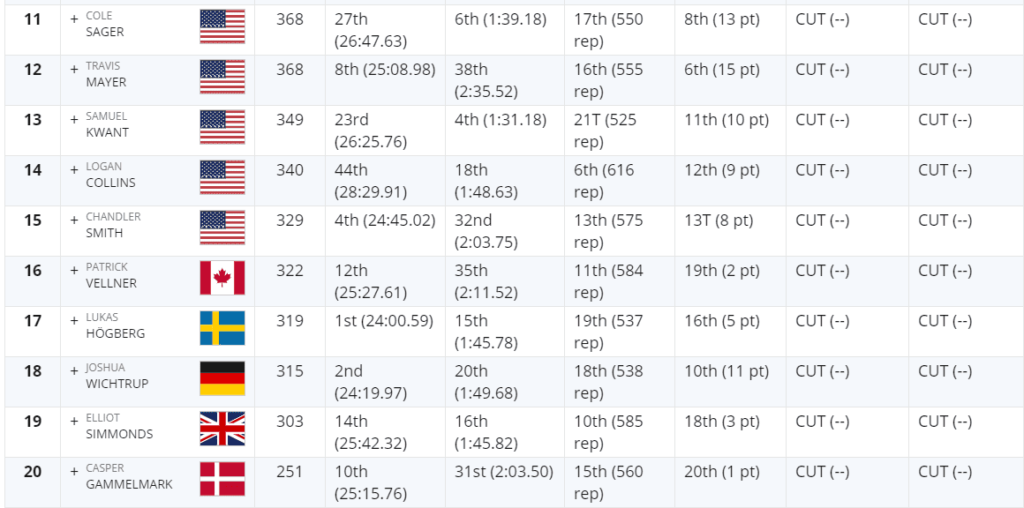 And all the following female athletes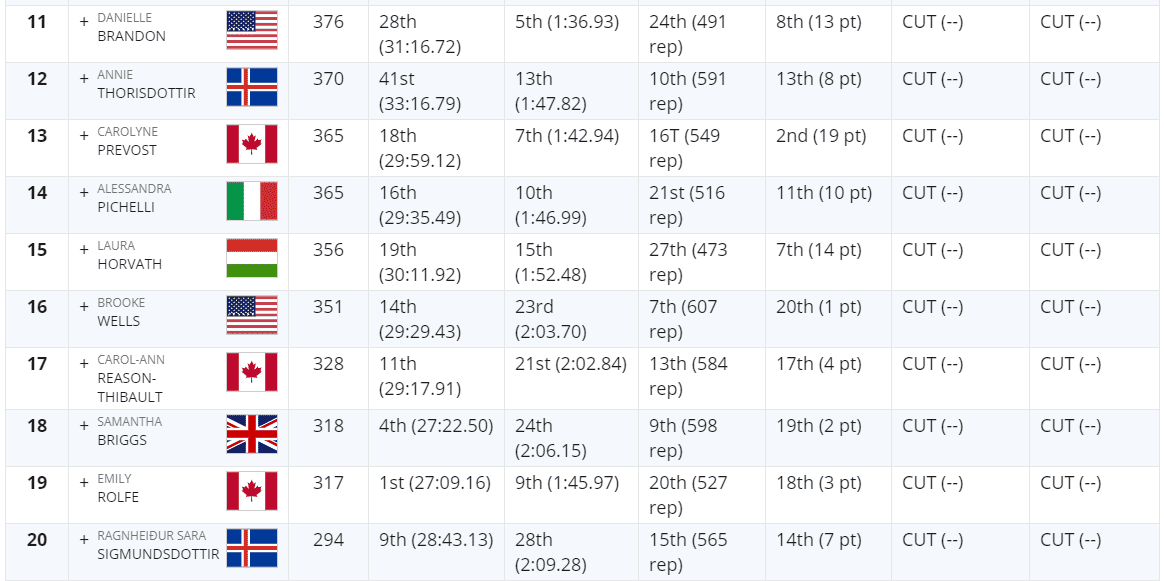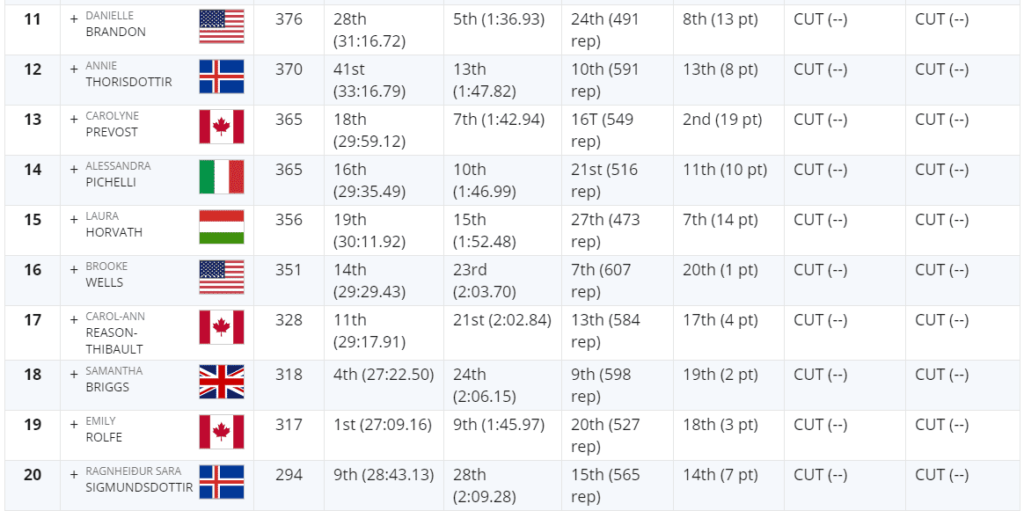 EVENT – SPRINT
There was tremendous pressure on the athletes starting the day with the Sprint Event.
https://www.instagram.com/p/B0uEHO6ALgJ/
MALE INDIVIDUALS
The sprint event worked in stages, with athletes progressing through the heats to the final.
Pat Vellner and Gammelmark were both penalised for starting with their feet on the line.
Semi Final 1
Moorad
Gudmundsson
Saxon Panchik
Wichup
Ohlsen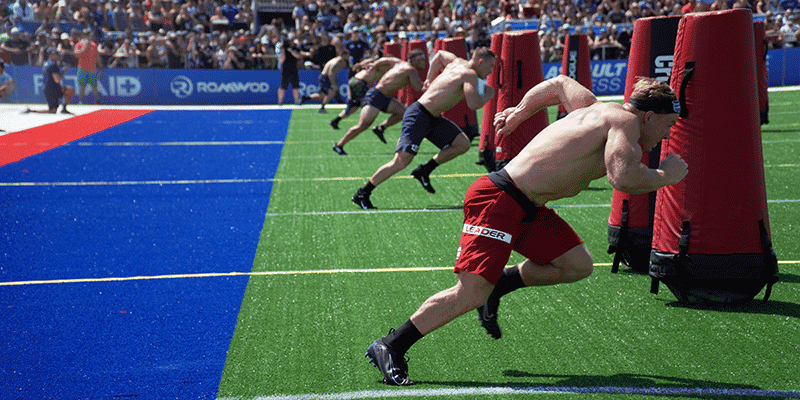 Semi Final 2
Mayer (joint first)
McLeod (joint first)
Saxon Panchik
Sager
Newbury
Wichtrup was penalised 10 seconds, otherwise he would have moved into the final. He also recorded the fastest time overall. We spoke to him after the event and he was gutted about this yet calm and happy with his overall performance.
Final
Saxon Panchik
Gudmundsson
Ohlsen
McLeod
Moorad
FEMALE INDIVIDUALS – SPRINT EVENT
https://www.instagram.com/p/B0tV20ylV6G/
Semi Final 1
Holte
Helgadottir
Toomey
Prevost
Brandon
Semi Final 2
Greene
Adams
Davidsdottir
Shadburne
Horvath
Final
Holte
Prevost
Toomey
Helgadottir
Greene
Kristin Holte won the event, narrowing the gap between her and Tia-Clair Toomey.
Find out which athletes are still in the competition…