Workout 2 Murph – Weight vest workouts
For Time:
1 mile Run
100 Pull-Ups
200 Push-Ups
300 Air Squats
1 mile Run
All with a Weight Vest (20/14 lb)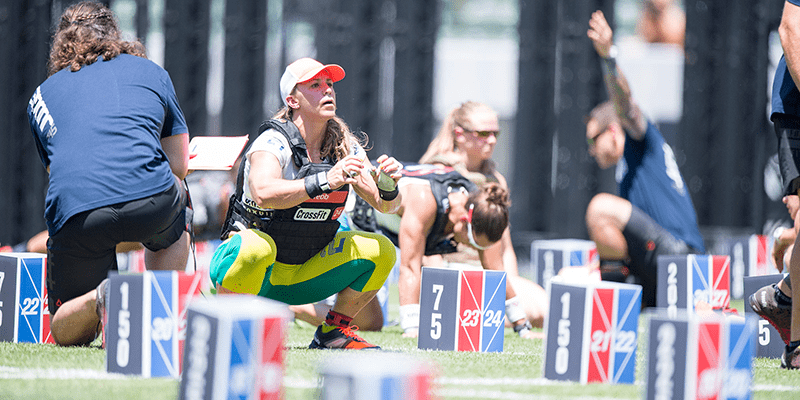 Start and end the workout with a mile run. Partition the pull-ups, push-ups, and squats as needed.
A CrossFit classic, Murph is performed by thousands of CrossFit athletes on Memorial Day in the US (and around the world). It's been featured in the 2015 and 2016 CrossFit Games, with winning times of 34 minutes by Josh Bridges in 2016 and 36 minutes by Kari Pearce in the same year.
Student Sam Gladding Breaks 24-Hour Murph World Record To Raise Money For Charity
Good times for Murph:
Beginner: 63-71 minutes
Intermediate: 47-58 minutes
Advanced: 36-41 minutes
Elite: <35 minutes
If you choose to partition the reps (which is the original intent of the workout) partition them as follows: 20 rounds of 5 pull-ups, 10 push-ups, and 15 air squats. In the CrossFit community, this is known as performing 20 rounds of "Cindy." It's the most efficient way to partition such a high volume of reps.
Hero WOD Murph: 6 Workout Tips from 6 Top CrossFit Games Athletes
While this WOD is an endurance-type workout, it should be performed in approximately an hour or less. If, for example, it takes you 90+ minutes to complete, you've altered the stimulus and lost the requisite intensity – meaning you should consider scaling.