Hero WOD Murph is an iconic Crossfit workout and appeared again in the 2016 CrossFit Games. Here are 6 tips from athletes to help you get faster times and tackle the workout in new ways.
1. SAM BRIGGS: ALTERNATE YOUR PUSH UP STYLE
During the Workout, however you choose to break up the reps, or however the general workout is partitioned, it can be a good idea to change your Push Up technique from time to time. Competing yesterday, Sam Briggs led for a great deal of the workout before finally finishing in a very respectable 4th position. She used this technique throughout the entire Event.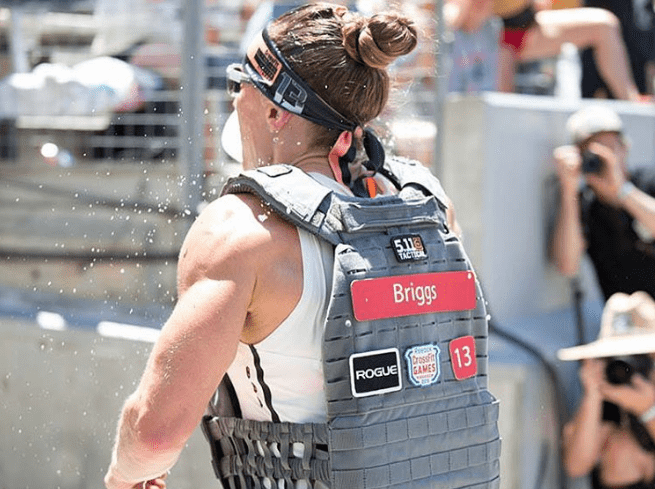 Sam performed wide and normal Push Ups, as well as regularly changing her hand positioning throughout the sets. This allowed her to utilise her chest, arms and shouldes in slightly different ways each time. She avoided burning out quickly, and could vary and control the level of stress and fatigue she suffered.
Try doing this the next time you tackle Murph, mix it up like Sam.
2. KATRIN DAVIDSDOTTIR: PACE THE FIRST RUN CAREFULLY
The first mile is not the time to sprint far ahead and establish a big lead. Almost all the athletes that attempt to do this get caught and overtaken. Katrin stayed towards the front, but did not set the pace. She ran comfortably and did not put any unnecessary pressure on herself.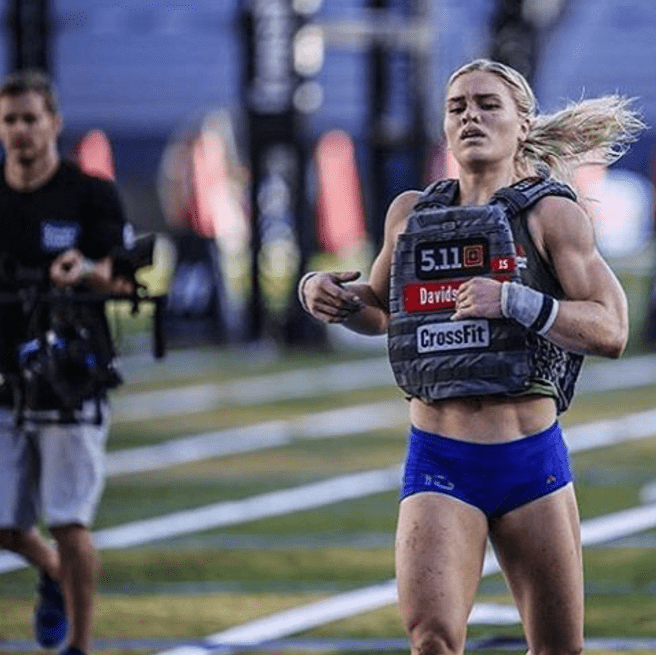 Entering the stadium once again at the end of the run, Katrin started the first round of Pull Ups, Push Ups and Air Squats in a great position. She kept a strong pace, then went all out for the final mile.
You will always feel a tendency to up your pace at the beginning of Hero WOD Murph, especially in the run, but ignore it and keep things steady. Murph is long and brutal, so be like Katrin and pace yourself at the beginning. Stay consistent and put yourself in a position where you can finish strong. Katrin came 2nd.
3. BEN SMITH: STAY CALM AND TRUST YOURSELF
This is something that Ben excels at in all areas as a Crossfit athlete. He quietly puts in excellent performances, remains calm and sticks to his game plan. He is currently in second place behind Mat Fraser on the Leaderboard. Watching him throughout Murph, he kept a steady and consistent pace. He ran intelligently and focused on what he needed to do.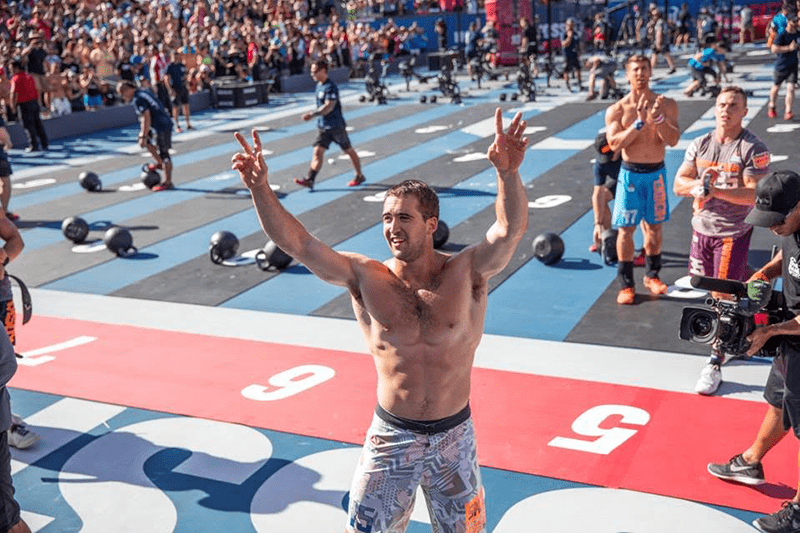 The next time you tackle Murph, take the time to focus purely on yourself and your own performance. Watch others only when you need a kick, but have the confidence in yourself to know that you can perform well when it counts. Trust yourself.
4. BJORGVIN KARL GUDMUNDSSON: EMBRACE THE GRIND AND MAINTAIN GOOD FORM
Bjorgvin was 1st in 2016 and 5th yesterday in Carson, California. He described the event as a grind, and that if you want to do well, you have to embrace that mentally and prepare for the suck.
The Icelandic athlete has a gymnastic background and this has taught him great form in the way he moves during events, especially for bodyweight exercises.
With Murph, good form is especially important because of the high volume of reps that you need to complete. Watching Annie Thorisdottir yesterday, her form during the air squats degenerated throughout the workout as she became increasingly fatigued.  This in turn cost her more energy in the long run, and made her movement less efficient that it could have been.
It's easier said than done, especially for a workout such as Murph, but concentrate on keeping the best form you can at all times. This will also help to avoid no reps as well.
5. KARA WEBB: IF AT FIRST YOU DON'T SUCCEED, TRY AND TRY AGAIN
Murph is a punishing workout. In 2015, Kara Webb had to be stretchered off the course by the medics after suffering heat stroke and extreme exhaustion. She could not even remember running the final mile, and simply collapsed when she crossed the finish line.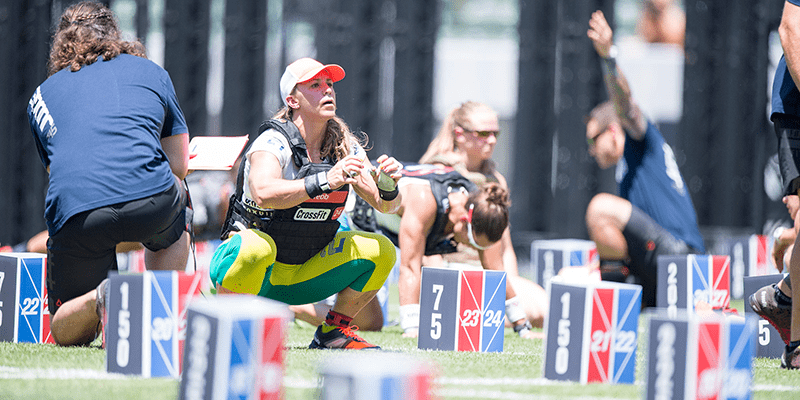 When it was once again announced as an Event for the 2016 CrossFit Games, she faced the challenge with her characteristic grit and good humour, and attacked it head on. This year finished in 8th place!
6. JOSH BRIDGES: BE HEROIC!
As an ex Navy Seal, Josh Bridges understands the background to Hero WOD Murph better than most. Yesterday he was ferocious and unstoppable, and took first place in style ahead of Mat Fraser.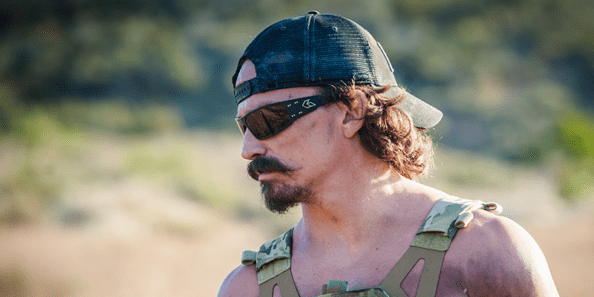 Learn the history of Michael Murphy, read his back story and let it inspire you for your workout, it certainly worked for Josh!
DIFFERENT VARIATIONS OF MURPH
Hero WOD Murph was partitioned into different variations this year. Check out yesterday's version below, then compare that to the standard version that the athlete's completed in the 2015 CrossFit Games. Give both a go and see how your times match up against each other.
HERO WOD MURPH: 2016 CROSSFIT GAMES VERSION
For time, with a 20 / 14-lb. weight vest:
1-mile run
Then, 5 rounds of:
20 pull-ups
40 push-ups
60 squats
Then, 1-mile run
Each athlete will wear weighted body armour for the duration of the event.
Time cap: 55 minutes
MURPH: 2015 CROSSFIT GAMES VERSION
For time, with 20 / 14-lb. of body armor:
1-mile run
100 pull-ups
200 push-ups
300 squats
1-mile run
Each athlete will wear weighted body armour for the duration of the event. Starting in the stadium, athletes will run out through the tunnel, up the loading dock ramp, onto the road and down to the turnaround. They will then run back along the same route to the stadium where they will begin the pull-ups. The athlete will advance forward to the next bar after every 25 reps. Once all 100 pull-ups are complete they will move to the push-ups, advancing every 50 reps, then will move the squats, advancing after every 75 reps. The event ends with another 1-mile run along the same route, with time stopping when the athlete crosses the finish line in the stadium.
Time cap: 55 minutes