EXTRAS
These extra movements will provide fun and variety for your training.
BANDED RUSSIAN KETTLEBELL SWINGS
https://www.instagram.com/p/Bw5vHj3l2Tr/
HALF KNEELING KETTLEBELL WINDMILL
Feeling better connected in training from head to toe.
Added lateral stability
Increased unilateral strength
https://www.instagram.com/p/BwudNWWF3mj/
SINGLE ARM SINGLE LEG PLANK ON KETTLEBELL
"This contralateral balanced plank on a kettlebell is a great way to work on your anti rotational strength. Anti rotational core strength is a stimulus that comes from having balance points or loading patterns that make the body want to rotate with gravity. You must fight that force and maintain balance. Try this as part of your warm up to get you brain, temp, and rotational muscles to AWAKEN."
https://www.instagram.com/p/BwmiZNTFJ28/
KETTLEBELL EXERCISES – SINGLE ARM TURKISH SIT UP
"This anterior core exercise is turned slightly rotational by only loading one arm at a time. The added shoulder stability demands along with shoulder positional strength makes it a very potent exercise. That the shoulder has to stabilize through 90 degrees of range of motion is one of the reasons it serves as a great mobility drill and core strengthener."
https://www.instagram.com/p/BymAyWaltt7/
KETTLEBELL EXERCISES – BURPEE GOBLET SQUAT
Simple and effective. Take two movements that cover a wide range of movement patterns and put them together into a complex like this to get the entire body moving.
.
Burpee – upper pushing, hinging
Goblet Squat – Upper back, squatting
.
Warm Up
10 Burpee Goblet Squats
30sec Active Bar Hang
200m Run
x 3-4 Rounds
https://www.instagram.com/p/Bx8v7iblZhG/
Have fun with these kettlebell exercises!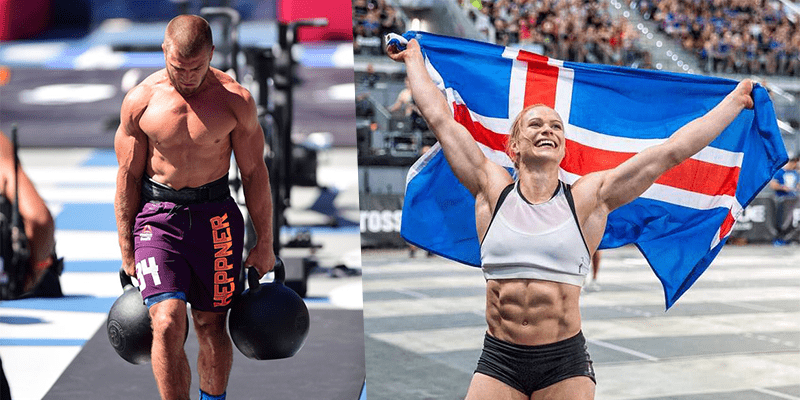 Source: Photos courtesy of CrossFit Inc