Warning: this article contains 25 recipes that will make your mouth water. We promise this will leave you hungry and eager to start cooking.
1. Vegan Sweet Potatoe Pie with Almond Crust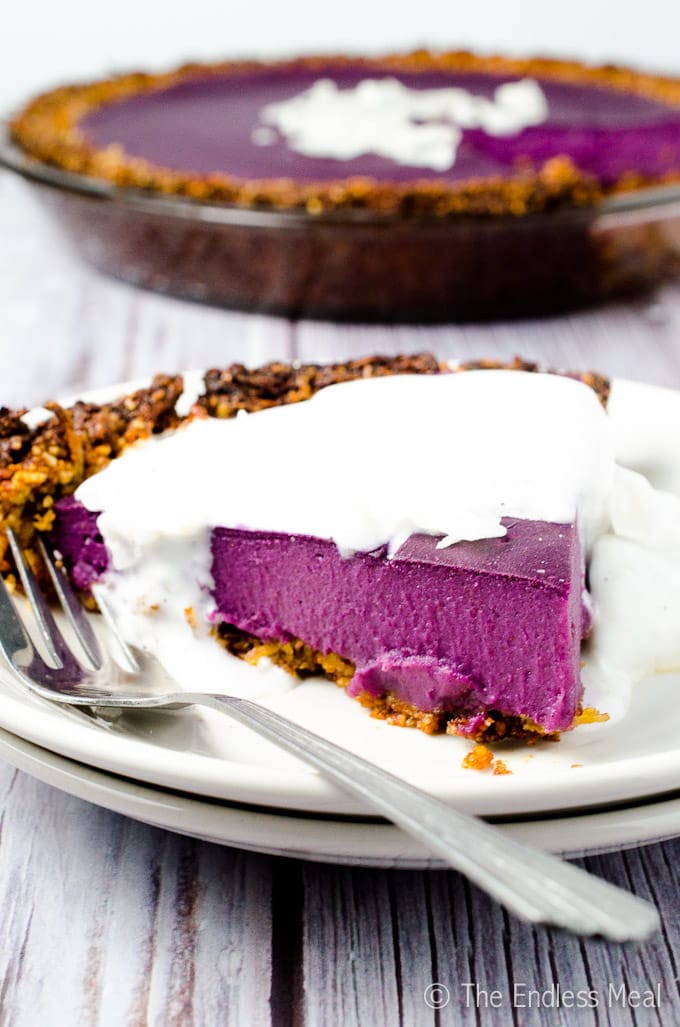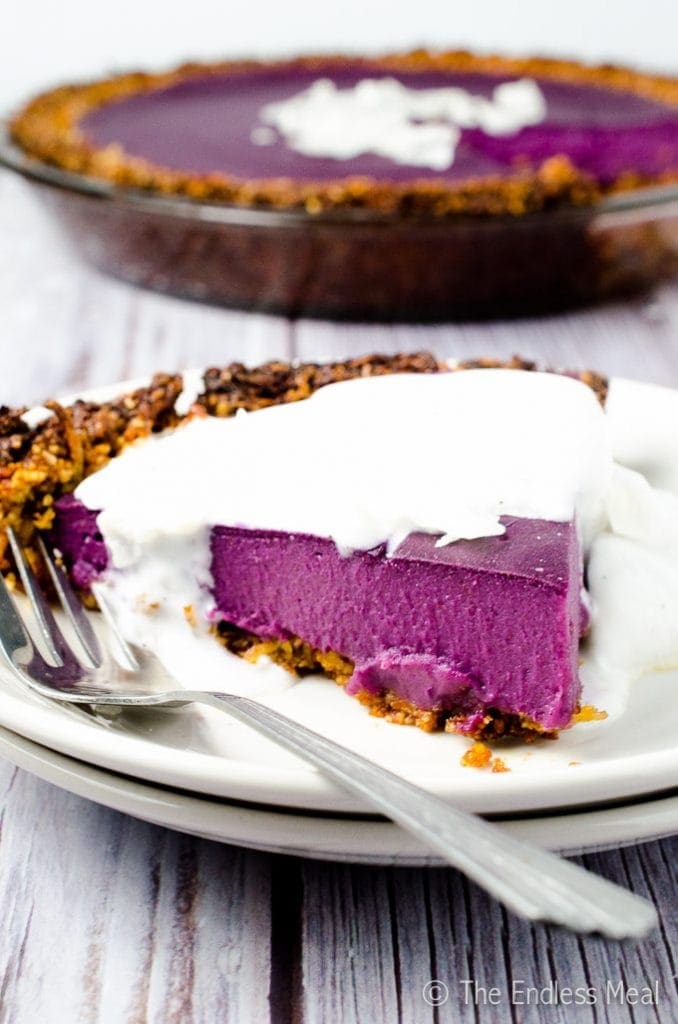 Can you imagine eating a purple cake? Neither did we until we found this great recipe. More importantly, it is both healthy and vegan. This is a great way into tricking your friends really, you can cook. You can find the detailed recipe here.