3. Bodyweight EMOM Workout
EMOM for 18 Minutes:
Minute 1: 5 Strict Handstand Push-Ups
Minute 2: 10 Alternating Pistols
Minute 3: 15 Sit-Ups
For a total of six rounds.
Workout by WOD Roulette
THE EMOM METHOD
EMOM workouts can be programmed to be effective regardless of your fitness level, goal or ability. They are time efficient and can be programmed in creative ways; with ascending reps without a time cap, with a handful of exercise within every minute, or separate exercises as the minutes go by.
If programmed correctly, EMOM workouts provide natural work to rest rations necessary for positive adaptation. The goal of most EMOM workouts is to provide quality training stimulus and volume, with short rest periods.
Athletes then adapt to work under fatigue and learn how much they can push themselves within a time frame.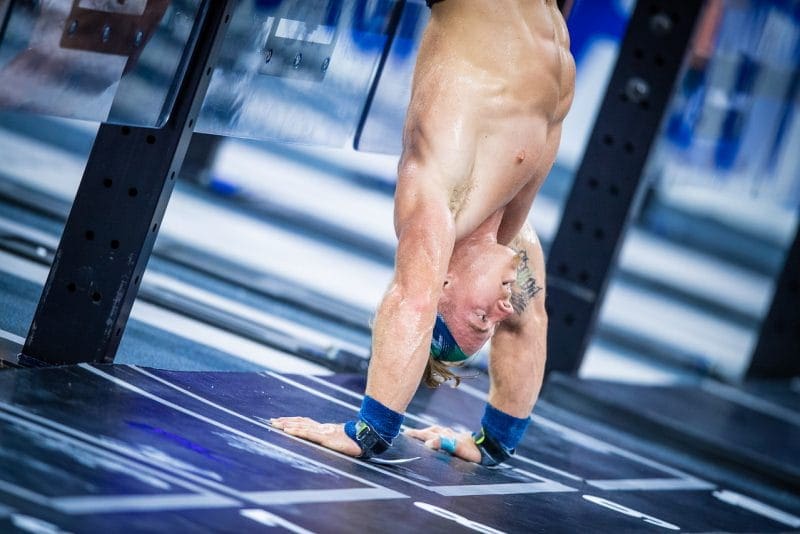 4. WOD – On Again Off Again
Every 2 Minutes on the Minute in 10 Minutes:
100 meter Sprint
5 Burpees
10 Pull-Ups
Perform the prescribed work in the order written every 2 minutes for a total of five rounds.
Read More: How to Write Better Home Workouts