5. Higher and Higher
EMOM For as Long as Possible:
Minute 1:
Minute 2:
Continue with this pattern, adding 1 Lunge and 1 Air Squat every minute until failure.
This workout will start incredibly easy but will get tough very quickly once you get started on the double digits.
Workout by WOD Roulette.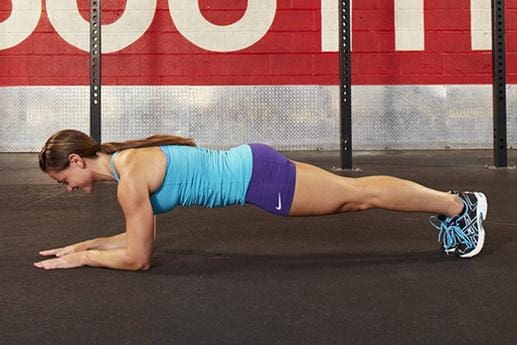 6. Core EMOM Workout
EMOM in 15 Minutes:
Minute 1: 30 second Handstand Hold
Minute 2: 30 second Plank
Minute 3: 15 Hollow Body Rocks
You can use a wall to support your 30-second handstand hold. Make sure to stay on the exercise for the full 30 seconds and make the most of the breaks.
This bodyweight EMOM workout will mostly tax your core.