TAKE OUT THE GIRLS
We all know them, we all love them. The benchmark girls. These bodyweight WODs can be done without any equipment – It´s just you and your body.  You only need a bar or branch for Pull Ups, which is easy to find at any keep-fit trail or park, so these are perfect WODs for completing outside.
At first glance, these seem to be easy because they only consist of body weight exercises, but everyone who has tried them before knows that this is a lie. Go hard and they will push you to your limits!
WHY ARE THEY NAMED AFTER GIRLS?
'According to the National Weather Service the use of short, distinctive given names in written as well as spoken communications is quicker and less subject to error than more cumbersome identification methods, so since 1953 storms have been assigned female given names […] The convenience and logic inspired our granting a special group workouts women´s names…'¹
Greg Glasmann
10. BARBARA
5 rounds for time
20 Pull-ups
30 Push-ups
40 Sit-ups
50 Air squats
9. CHELSEA
Every minute on the minute for 30 min
5 Pull-ups
10 Push-ups
15 Air Squats
8. CINDY
As many rounds as possible in 20 min:
5 Pull-ups
10 Push-ups
15 Air Squats
7. MARY
As many rounds as possible in 20 minutes
5 Handstand push-ups
10 1-legged squats
15 Pull-ups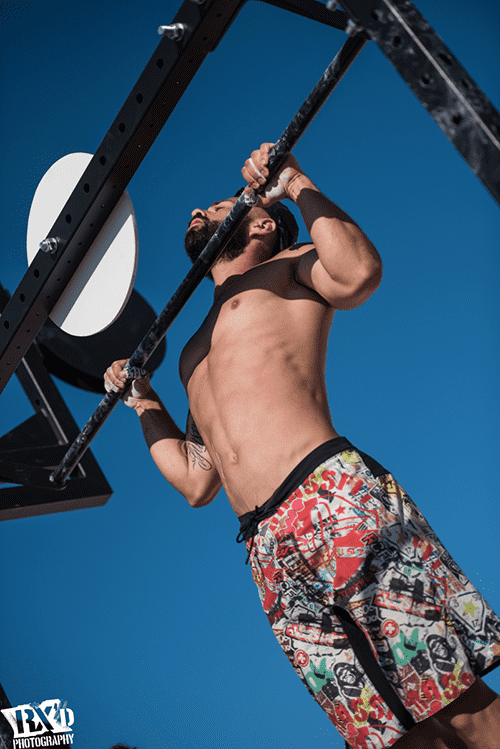 6. ANNIE
50-40-30-20-10 rep rounds for time:
Double-unders
Sit-ups
If you want to scale this bodyweight WOD, replace Double Unders with Singles.
For a full collection of all the Girl WODs, go to our WOD Directory
Now, if you are looking to challenge yourself even further, it's time to check out 5 brutal bodyweight WODs on the next page…