HERO WODS: STEP IT UP A NOTCH
Are your friends mad because you spend too much time with girls they don't even know?  Or you just want an even bigger challenge?  Try those Hero bodyweight WODs to work yourself into the ground. Each one is named after a fallen Soldier, hence the name 'HERO WODs'
GRIFF
For time:
Run 800 meters
Run 400 meters backwards
Run 800 meters
Run 400 meters backwards
MURPH
For time:
1 mile Run
100 Pull-ups
200 Push-ups
300 Air Squats
1 mile Run
If you've got a twenty pound vest or body armor, wear it.
ARNIE
With a single 2 pood kettlebell. For time:
21 Turkish get-ups, Right arm
50 Swings
21 Overhead squats, Left arm
50 Swings
21 Overhead squats, Right arm
50 Swings
21 Turkish get-ups, Left arm
LUCE
Wearing a 10 kg (20 lb) vest, three rounds for time:
1K Run
10 Muscle-ups
100 Squats
SEVERIN
If you've got a 10 kg (20 lb) vest or body armour, wear it. For time:
50 Strict Pull-ups
100 Push-ups, release hands from floor at the bottom
Run 5K
WEAVER
Four rounds for time:
10 L-pull-ups
15 Push-ups
15 Chest to bar Pull-ups
15 Push-ups
20 Pull-ups
15 Push-ups
For an extensive look at all the Hero WODs, check out our WOD Directory.
WORK HARD AND STAY SAFE: HYDRATION AND NUTITION IN THE SUN
As much fun it seems to train outside, be aware of the risks of the hot burning sun.
Heat can be debilitating for any athlete if they do not take care, or ignore the warning signs, so it's always best to take precautions. Workouts that feel acceptable during colder weather can suddenly become completely different animals in hotter conditions, leading to extreme exhaustion and circulatory insufficiency just because of the difference in temperature.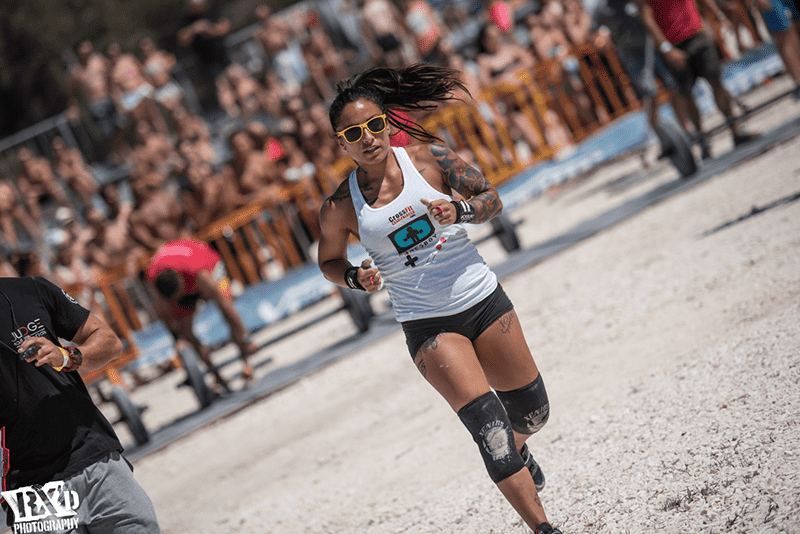 DRINK WATER
Sounds obvious but water is your best friend. It is substantial for almost every function in the body. It helps to regulate your body temperature, metabolism, immune system and nerve-impulse conduction amongst many other functions.
Even a tiny deficit of water can have have a huge negative impact on your performance. Just a 1% loss of fluid can lead to dehydration. Besides affecting overall strength, dehydration causes the brain to shrink slightly, which in reverse results in impairment of the neuromuscular system, coordination, concentration and thinking.
MINERALS
These come a close second place to water in terms of importance.  Drinking water is not enough. Quite the contrary, drinking exceptionally high volumes of water can actually create nutritional deficiencies. Whenever you're sweating extensively and gulping down lots of water, you're rapidly flushing the water-soluble vitamins and minerals out of your body. Without compensating for this loss, your body can´t bring its top performance levels to your WODs.
BODYWEIGHT WODS: TIME YOUR WORKOUTS
Train in the early morning or in the late evening to minimize the risk of dehydration, sunburn or heat exhaustion during your bodyweight wods.
So the next step is to put that barbell back in the rack, pick a girl or a hero to try and get outside!
---
¹The Crossfit Journal Articles, 'Benchmark Workouts', 13. September, 2003
Pull Up Movement Tutorial video © Carl Paoli
CrossFit Games Murph video © CrossFit INC
All photographs © RX'd Photography