In the Individual Women's Event Tia Clair Toomey took an early lead in the event as she overtook Laura Horvath on the run heading out of the arena. She kept an even and confident pace throughout the entire event.
https://www.facebook.com/CrossFitGames/videos/2260400814039090/
Kristin Holte finished in second and attacked Tia towards the end, but the Aussie defending champion easily saw off the challenge to her lead.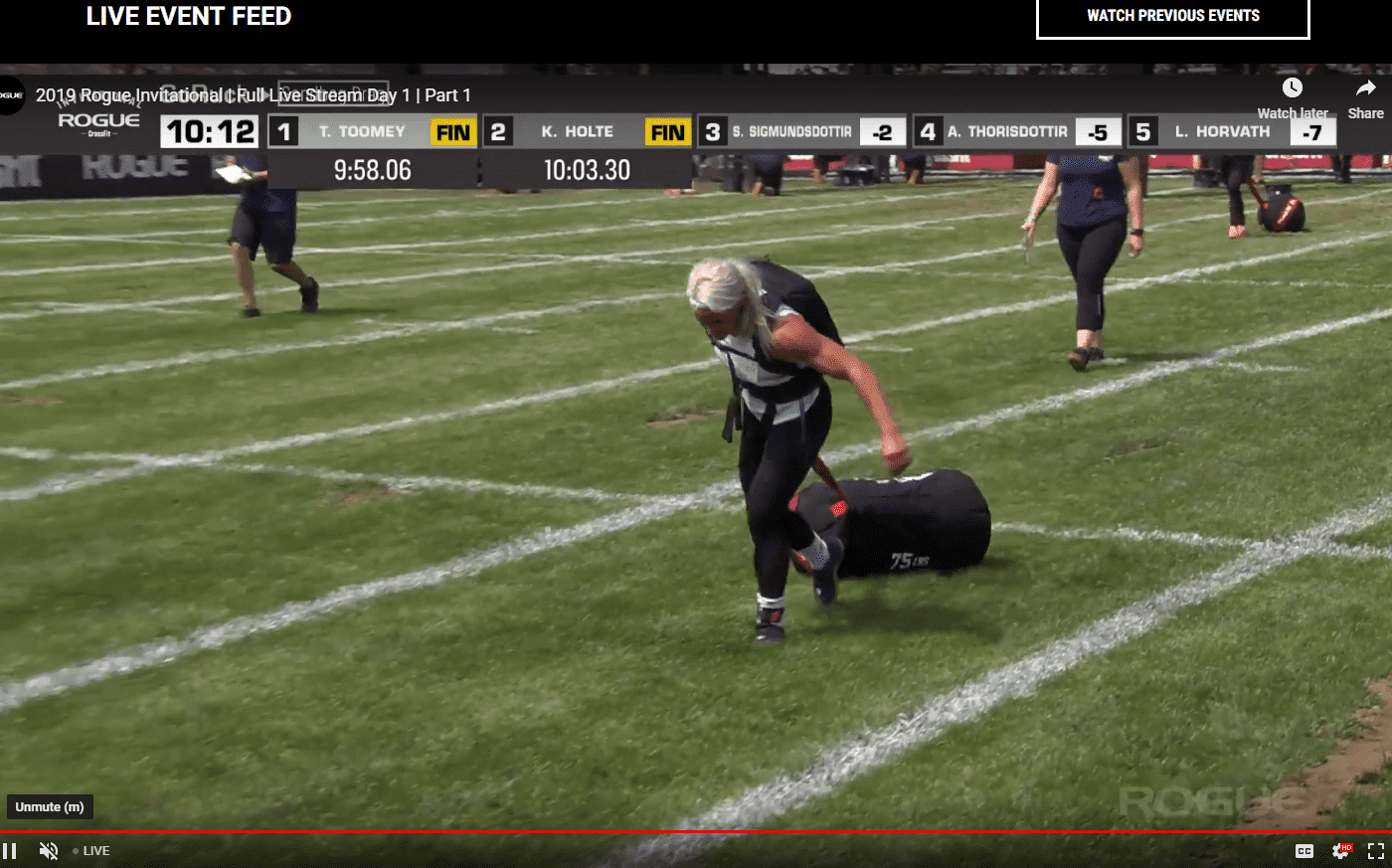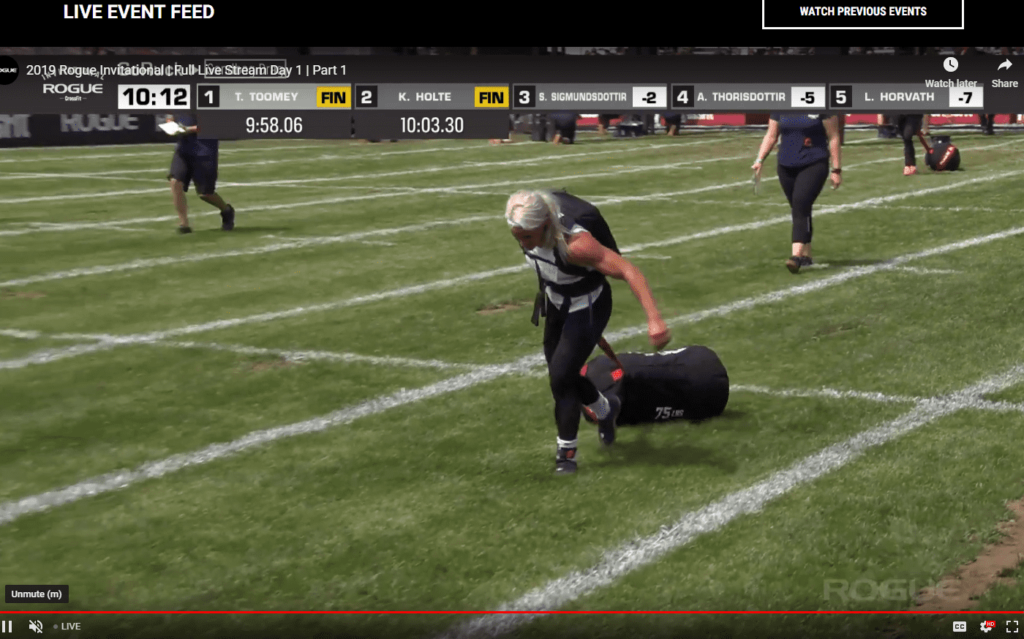 Event 1 – GoRuck
1 mile course
30 / 20 lb. Pack
3 Rope Climbs
Run
Sandbag to Shelf
Run
Bag Drag
LEADERBOARD FOR EVENT 1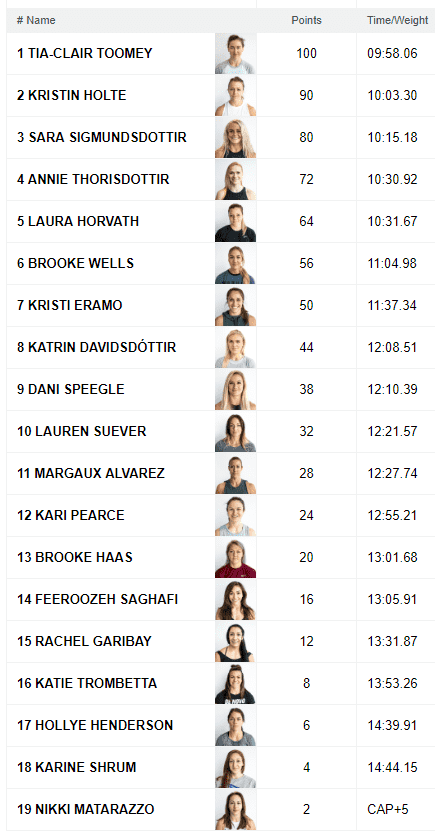 The event was full of odd objects and challenging grunt work that the athletes can to grind their way through.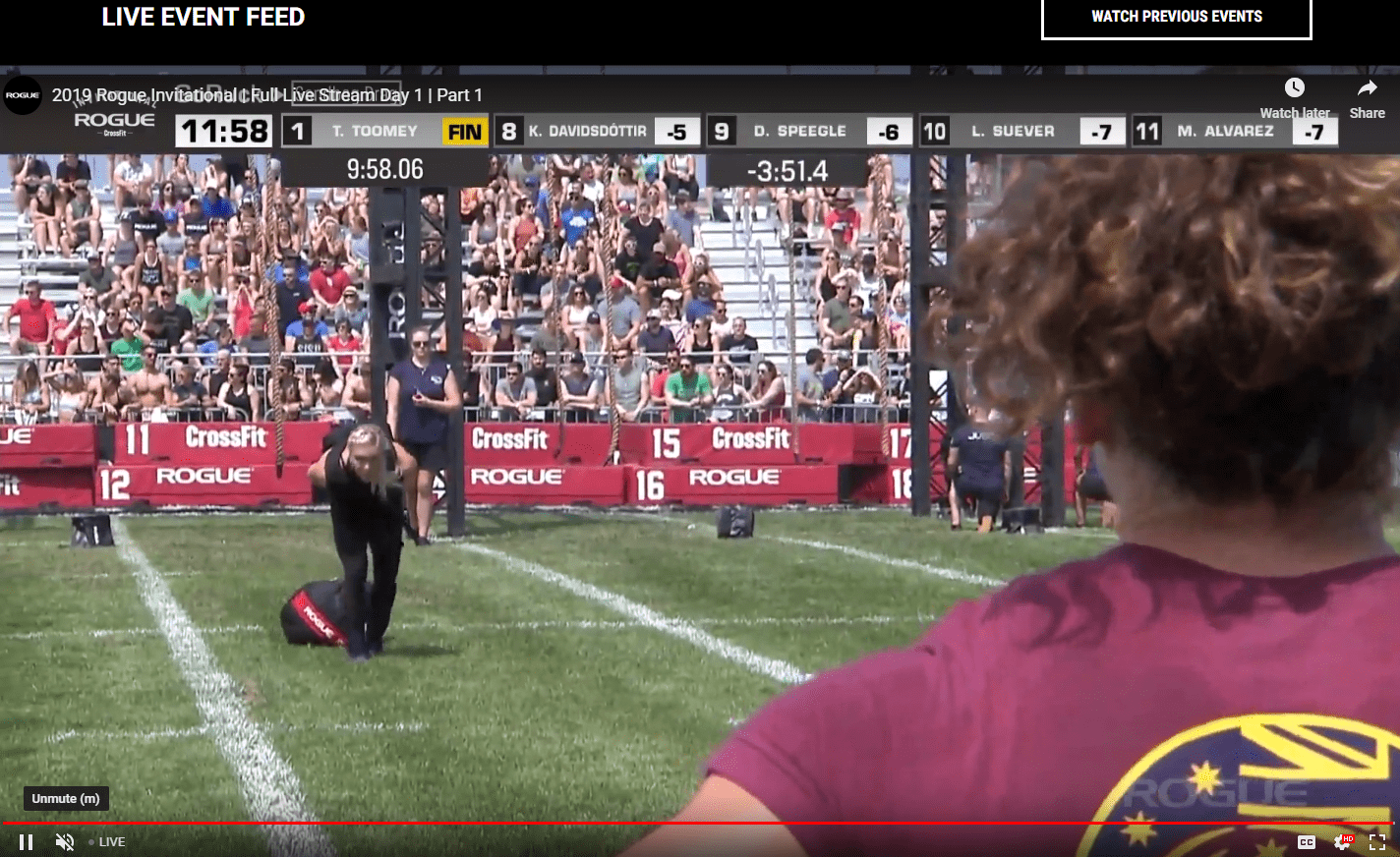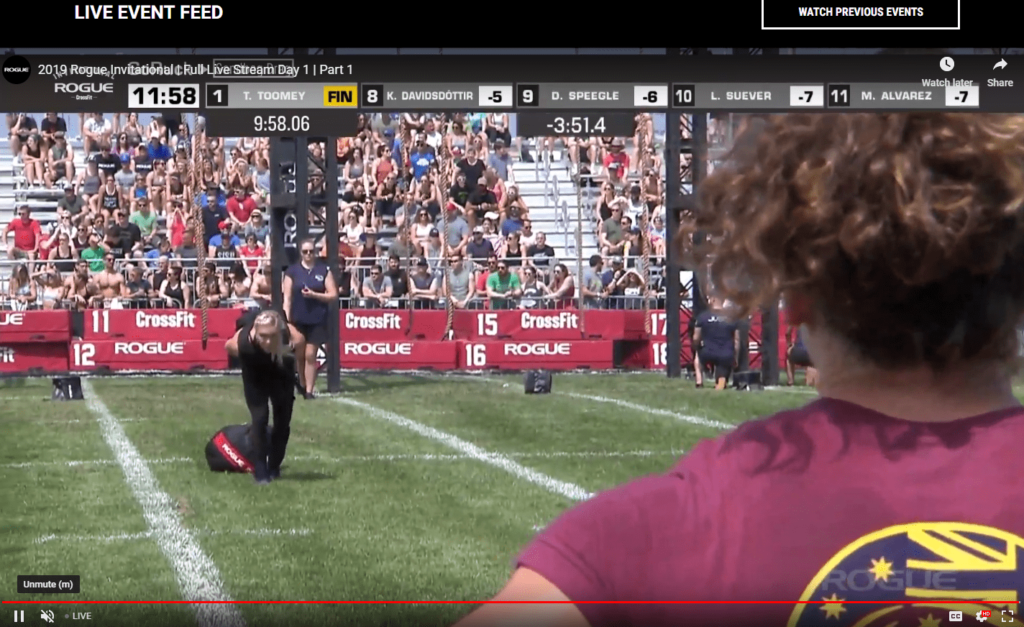 Source: Rogue
Mat Fraser took the win for the men.
https://www.instagram.com/p/Bxm_O8SFMhx/
MALE LEADERBOARD AFTER EVENT 1
There were no surprises on the Men's side as Mat Fraser took first place. Cole Sager, the winner from the Rexcue Randy Event last year at the CrossFit Games finished in second. Lukas Hogberg started strong and finished in a very respectable 4th place.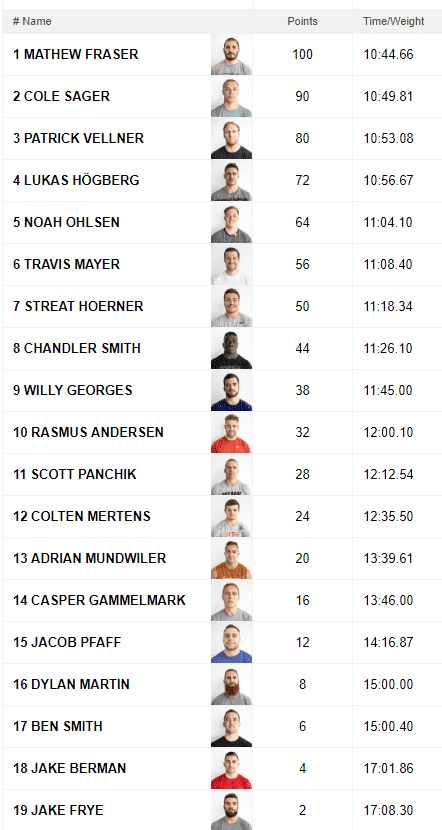 https://www.instagram.com/p/Bxmyd6VFsIv/
Livestreaming for the 2019 Rogue Invitational is available for all events through the Rogue website, Facebook, and YouTube.
A CrossFit sanctioned event, it is taking place at Rogue HQ in Columbus, Ohio, over the weekend of May 18th and 19th, 2019. This unique event features first-class competitors from around the world, with 20 male and 20 female athletes in singles competition, as well as a team division consisting of ten squads and a legends category with top favourites from the history of CrossFit.