LAST CHANCE TO REGISTER UNTIL THE 19.09.2016
On the 24th and 25th of September 2016, for the second time on the Canary Islands, Tenerife Top Training will host the "CANARIAS GONE BAD Throwdown", which brings together International Crossfit Athletes to compete for prize money in total of 5000€.
Already on board and ready to compete are TOP European and South American athletes like Jordan Wallace, Robert Lawson, Mike Catris, Juan Cruz Sartori or Darren Hotten.
Canarias Gone Bad is a concept formed by CrossFit Survive & Tenerife Top Training. All have been involved in the sport of fitness from the very beginning and so the idea was to create the reference competition on the Canary Islands.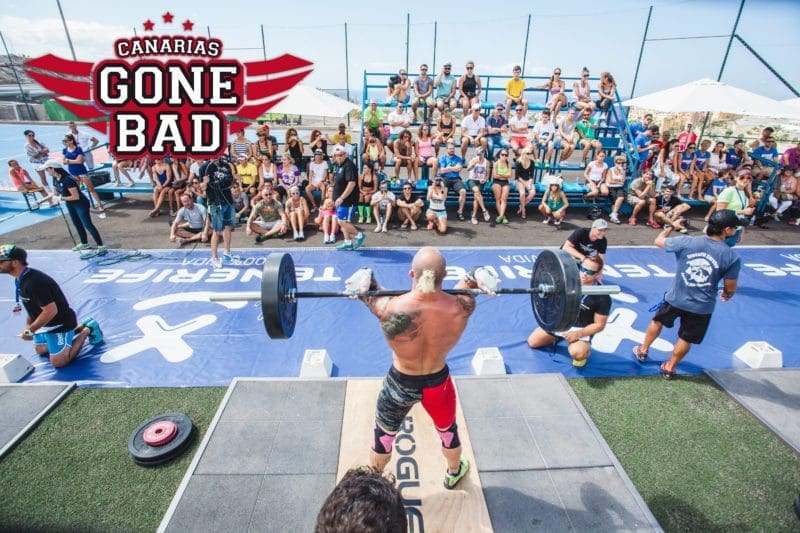 The event venue Tenerife Top Training is one of the most modern training centers in the world and is the home of CrossFit Survive Top Training! The setting and location are on the beautiful south shore of Tenerife, and the venue size and professionalism of the training centre and the box are outstanding!
You can find more info on their website.
CANARIAS GONE BAD THROWDOWN 2106: CATEGORIES
This year's edition will be divided into different categories.
The unique two day competition will be run in teams of two.
Categories:
RX Female
RX Male
ELITE RX Female
ELITE RX Male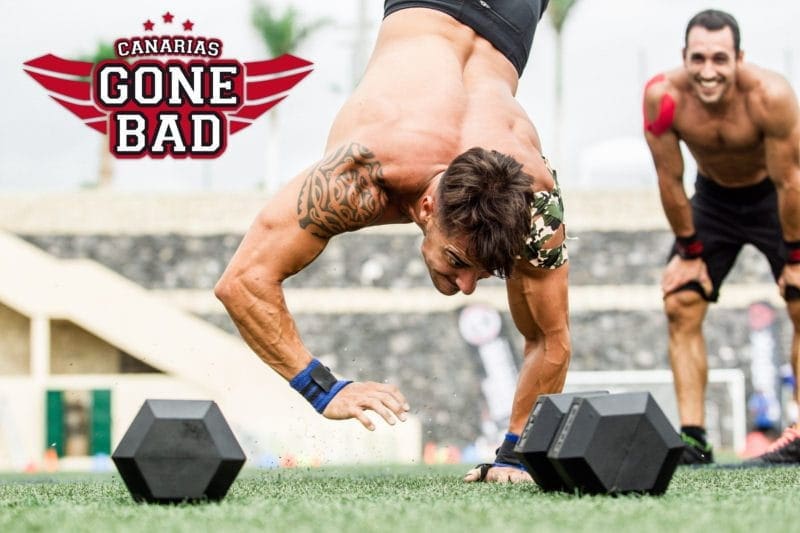 Program:
Day1 features 3 x WODs
Day2 features 2 x WODs
Please do not hesitate to contact if questions or queries occur. Contact email: Gregor@tenerifetoptraining.com or register now.
PRIZE MONEY
CANARIAS GONE BAD offers a total of 5000€ prize money!
EVENT DETAILS AND SCHEDULE
Saturday 24. September
08:00 – 09:00 Registration
09:30 – 10:15 Briefing
12:00            WOD I
17:00            WOD II
19:00            WOD III
Sunday 25. September
09:00            Help Desk open
11:00            WOD IV
15:00            WOD V
17:00            AWARD Ceremony/ Entrega de PREMIOS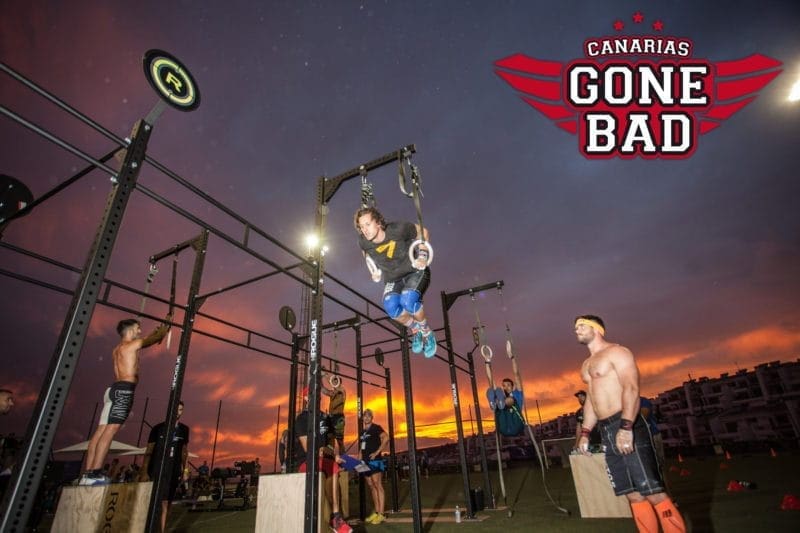 WHEN
Saturday, September 24, 2016 at 12:00 PM – Sunday, September 25, 2016 at 5:00 PM (WEST)
WHERE
Tenerife Top Training – s/n Avenida de los Acantilados, 38679 La Caleta de Adeje