This article is part of the Rehband "Carry Yourself" series, a complete guide to improving your upper body strength, mobility, posture and reducing the risk of injury. Try testing your fitness with these workouts from legendary CrossFit® Games Athlete Josh Bridges. They will also ultimately help you carry yourself through life with confidence and pride.
1. COUPLET WORKOUT
5 Rounds:
10 squat clean thrusters

10 strict towel pull ups
https://www.instagram.com/p/Bay5IliFaYM/?taken-by=bridgesj3
2. WORKOUT TO HONOUR THE DAY HIS SON WAS BORN
20 minute amrap
6 manmakers 55lb# db

7 box step ups hold the dumbbells

(and wear a 20lb# vest!)
https://www.instagram.com/p/BUz4kHnjDLY/?taken-by=bridgesj3
Try using one of the tips that Josh uses to stay on top of his game when you try these WODs.
Josh Bridges: "Not every day is going to feel like you crushed it. That's part of the process."
Josh will always go back over his performances in order to draw any conclusions he needs to make and learn from each WOD. Do the same for your own workouts. Take time after you have finished and ask yourself the following questions:
Ok I did that workout, great, if felt good. Now what can I learn from it?

Where could I have pushed a little harder?

Where should I have backed off?

What other tactics or different techniques might have worked better?
Josh Bridges: "I analyse these things so that I am better prepared for the next time I train that movement or sequence of exercises and I can see how to improve it."
With intensive upper body workouts involving presses and dips (see below) or pulling movements (such as the rows in the manmakers above) it can be a good idea to wear elbow sleeves or wrist guards to help protect your joints and strengthen your movement patterns.
3. DOUBLE AMRAP WOD
10 minute Amrap
5 Strict Pull Ups

5 Shoulder Press

5 Ring Dips
Pause 2 minute then: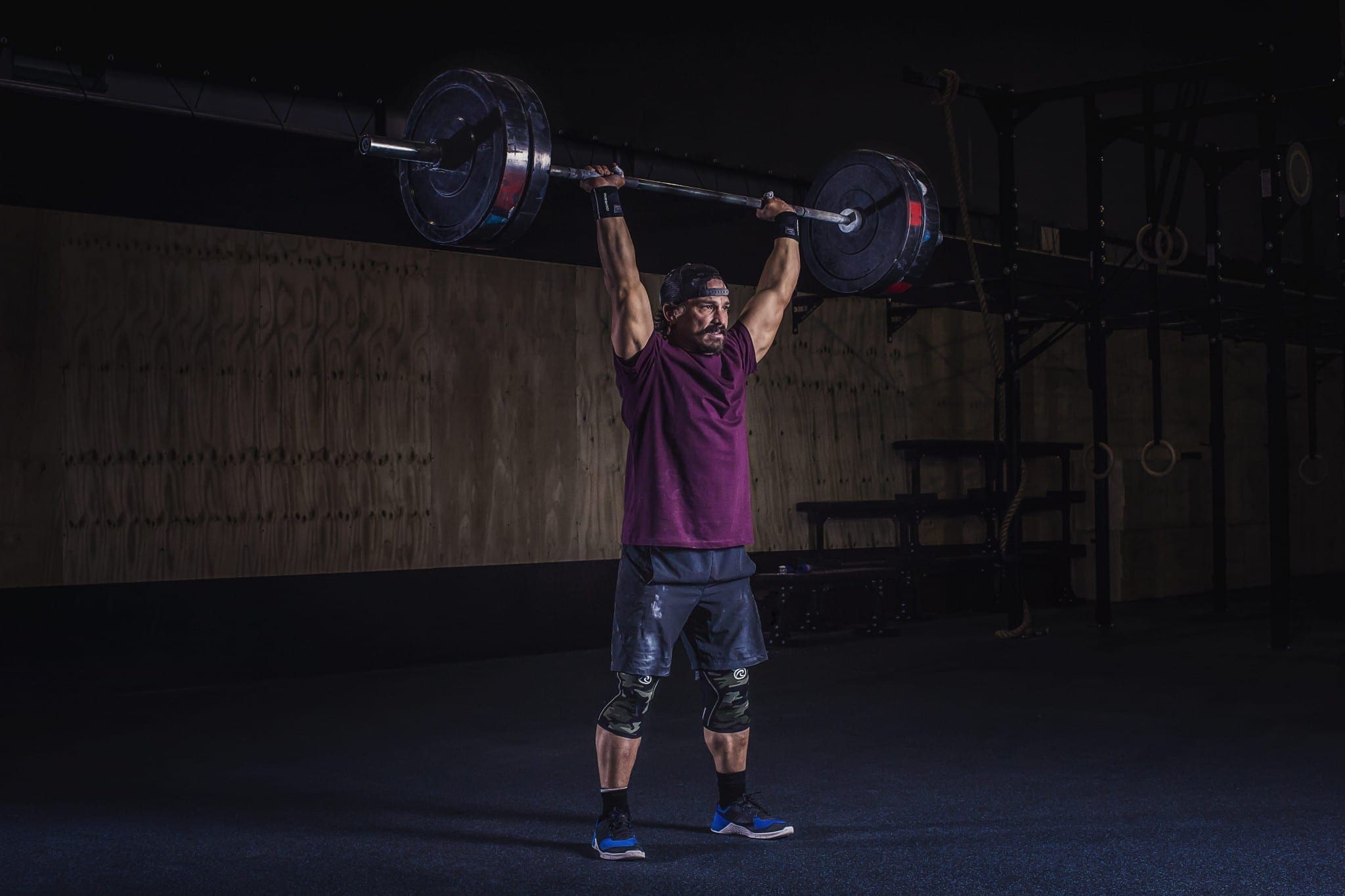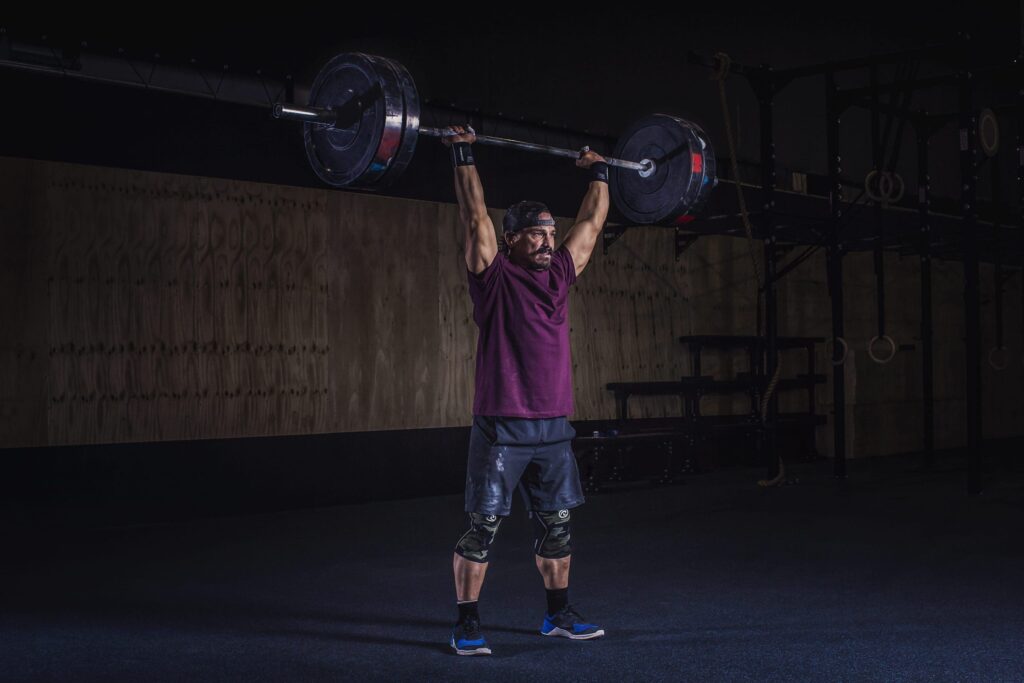 10minute Amrap
10 Pull Up (Kipping/Butterfly/Assisted)

5 Push Press

5 Ring Dips
Use same weight for each type of press exercise.
4. FUNCTIONAL PUMP WORKOUT
21-15-9 of:
Strict HSPU

Ring Dips

Push Ups
You can also try this without competing for time. Focus on quality and slow the reps right down, this will give the workout more of a strength building orientation. Try using a 2 -2 rep speed and wear compression arms sleeves to focus on building proprioception and excellent movement patterns.
5. DESCENDING REP WOD
10-9-8-7-6-5-4-3-2-1 reps
Deadlift 125#
Dumbbell bench 100#
Cleans with 150# ball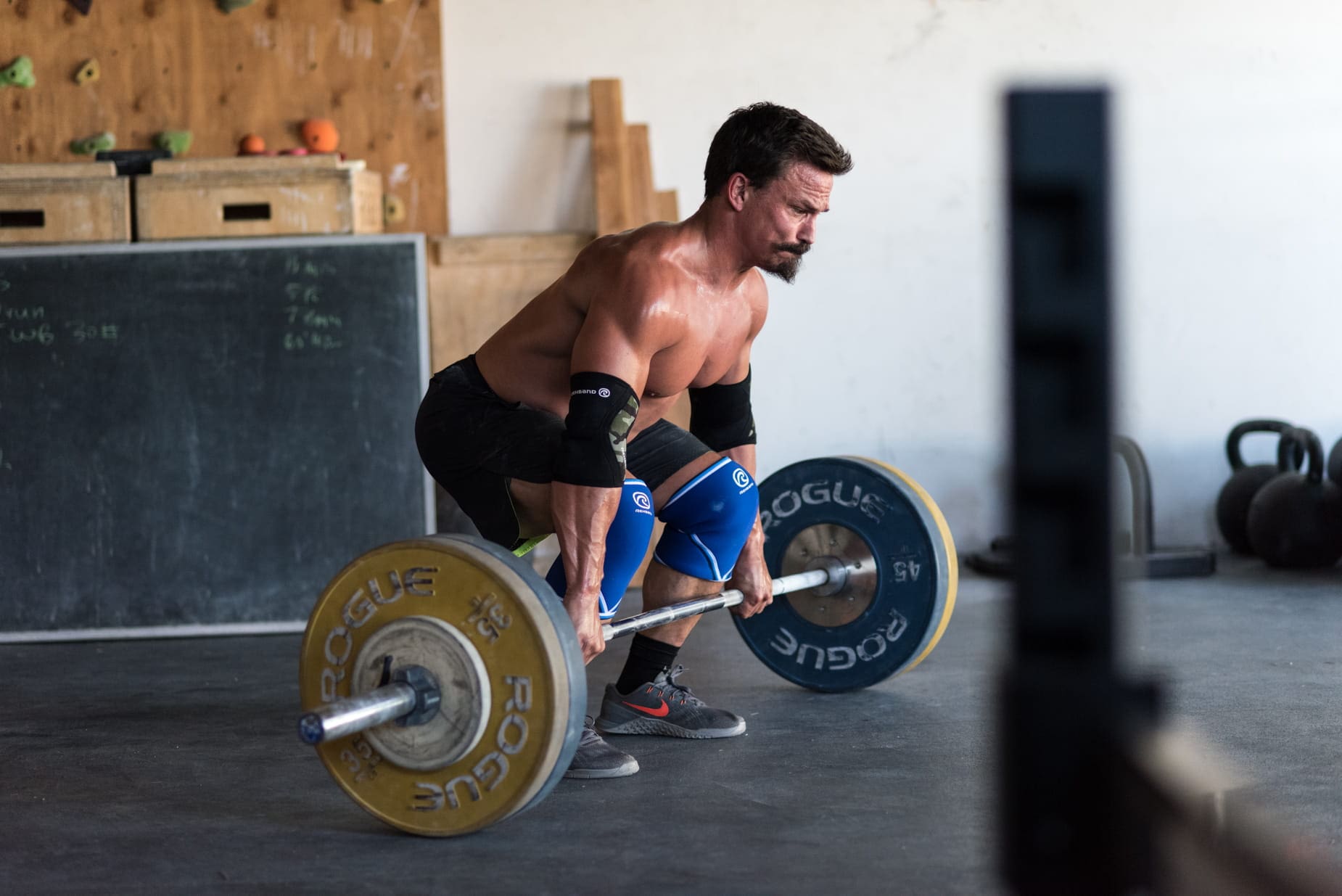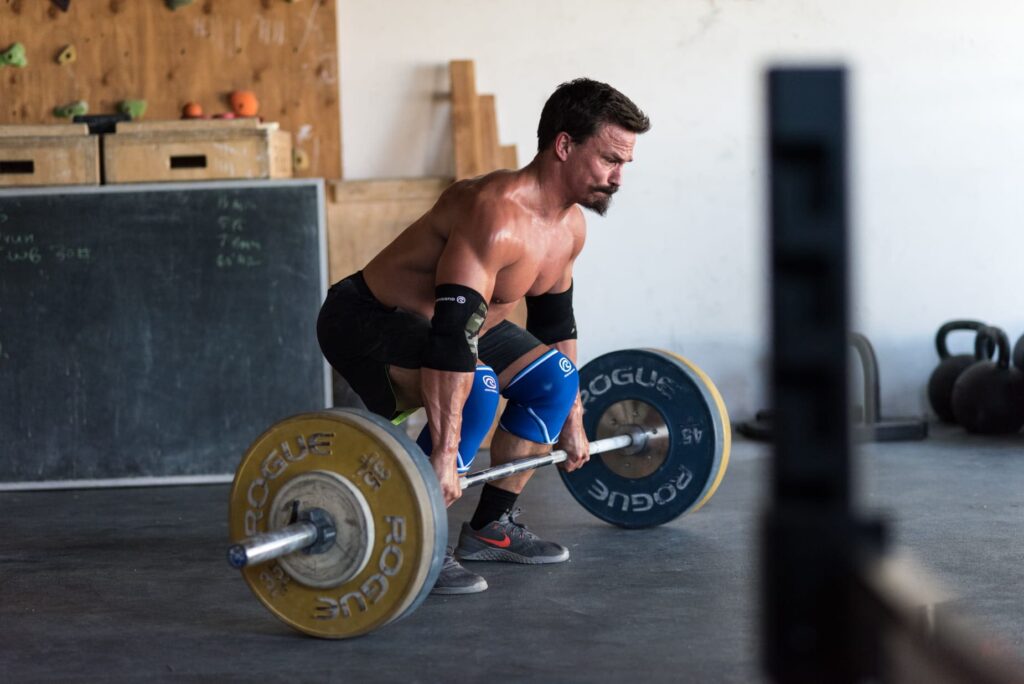 6. CONDITIONING WORKOUT
42-30-18 Ski Cal / Wall Ball 30#
Complete this workout then rest for 10 minutes before moving onto the upper body workout below:
https://www.instagram.com/p/Bbfm5eQlZOY/?taken-by=bridgesj3
7. ARM WOD
This is more of a bodybuilding style workout. Rest no more than 30 seconds between sets.
Superset incline db curl and bench dips (15, 12, 10)

Superset cable tricep push down and cable hammer curl (15, 12, 10)

Bicep preacher curls 15, 12, 10

Strict chin ups 30 reps in as few sets as possible

30 ring dips in as few sets as possible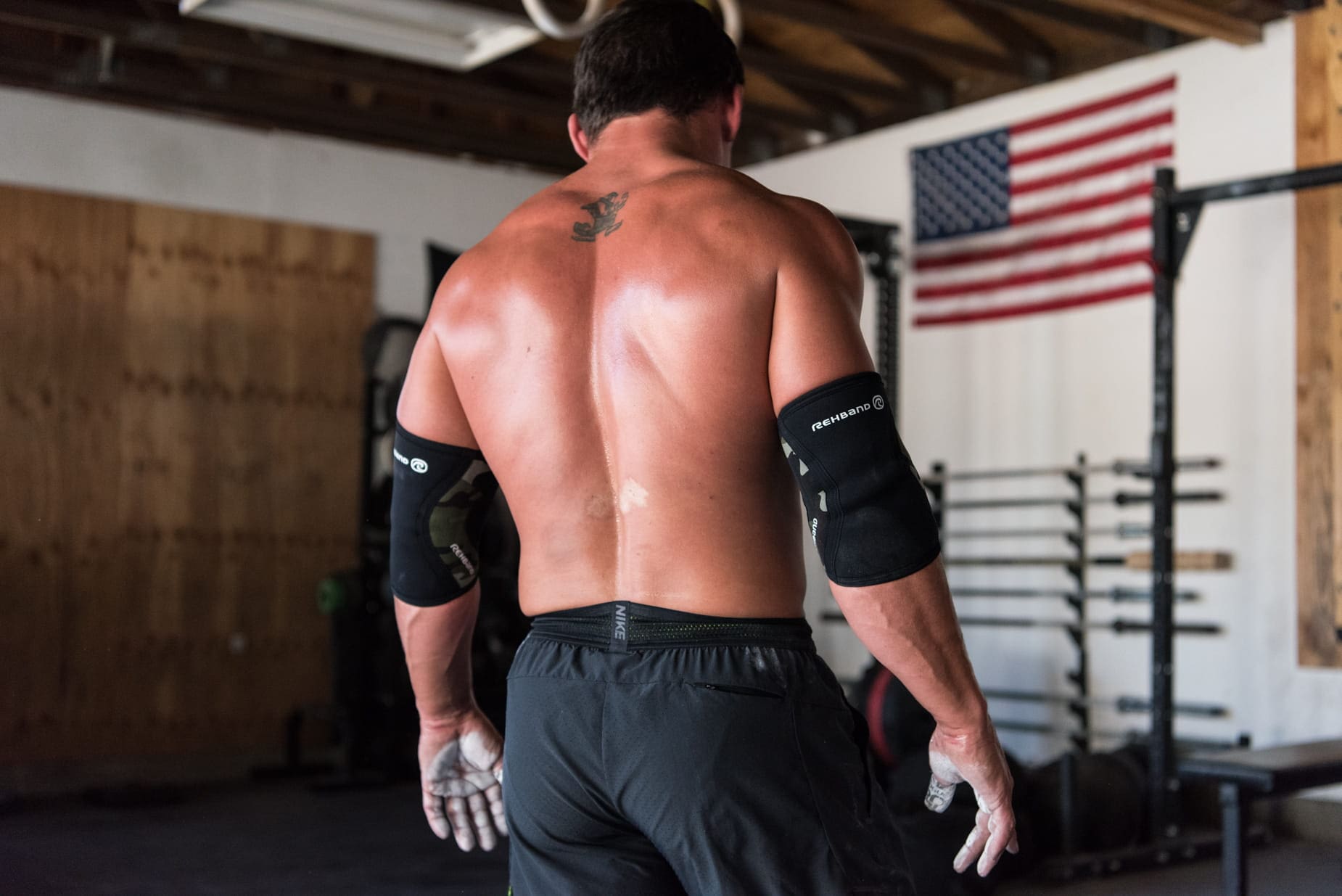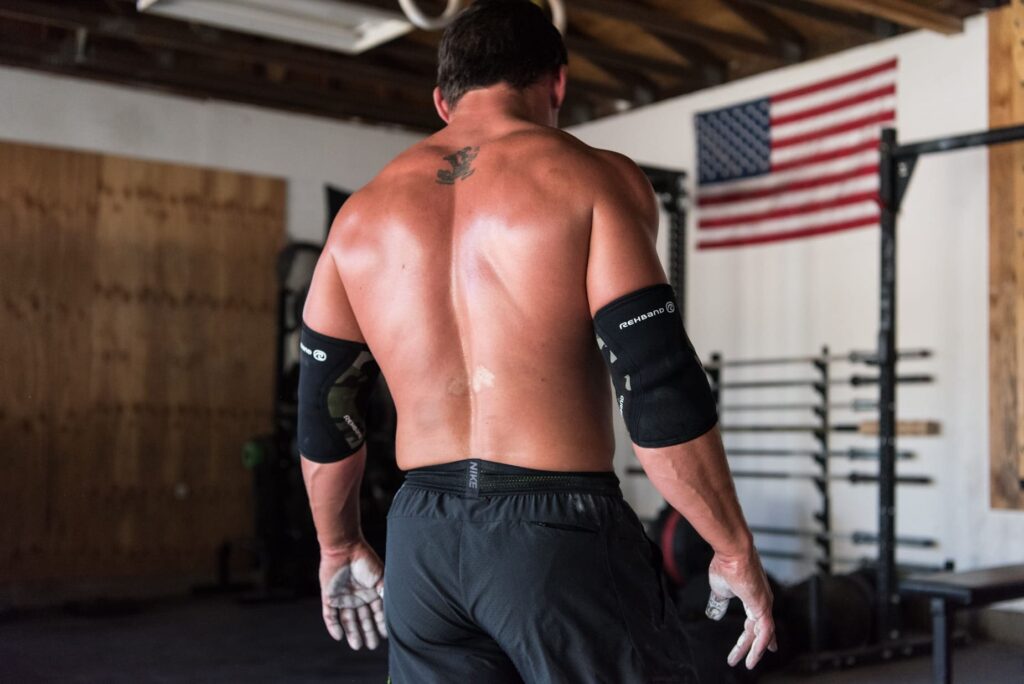 So now it's time to put all this theory into practice! Use these exercises, workouts and tips to carry yourself through life with strength and confidence. Plan the future of your fitness today.