Hey Björgvin, tell us a bit about yourself and your Crossfit achievements so far:
So, my name is Björgvin Karl Guðmundsson but for most people outside of Iceland, BK Gudmundsson is easier to pronounce. I entered my first competition in November 2012 which was the Icelandic championships. At that time I had been doing CF for about 5-6 months, I came in second.
I Competed at the European Regionals in 2013 and finished 9th.
Qualified again a year later and finished 3rd and earned myself a spot at the CF Games.
In 2014 I finished in 26th place at the CrossFit Games and got hungry to improve dramatically for the next season.
In 2015 I qualified for the meridian regionals and got 2nd place which was a big victory for me.
I then finished in 3rd at the CF Games in 2015, which came as a pleasant surprise.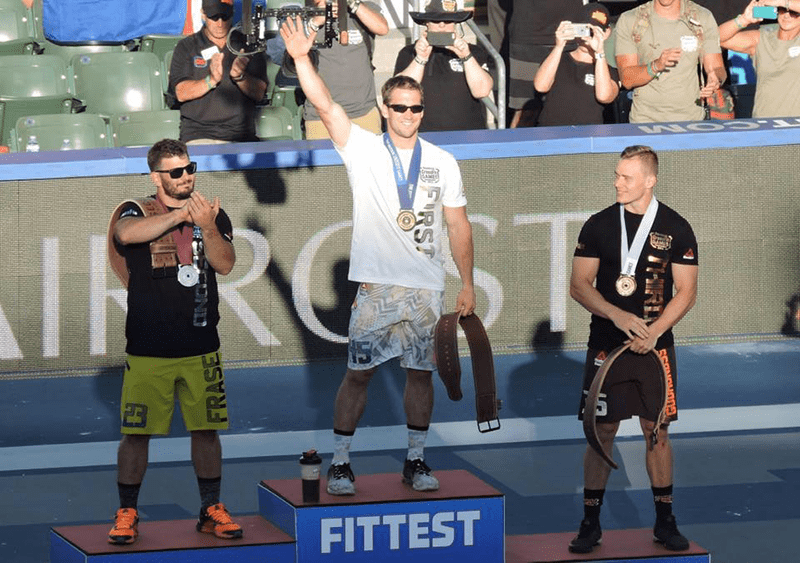 Between 2012-2015 I've competed at multiple local and not so local competitions, mostly in Europe. I did that both to earn some money but first and foremost to earn more experience on the competition floor. I have also competed in weightlifting for the past three years to get used to the few attempts since they decided to implement that into CF.
How was your experience of competing at the 2015 CrossFit Invitational in Madrid?
It's always an honor to get that invite since so few people in this sport get that opportunity. You're treated the best and it's always nice to represent your own continent.
Favourite exercises?
My favourite exercise would probably be the snatch and the bar muscle up!
Least favourite exercises?
Pistols on my fucking right leg!
What is your biggest weakness in Crossfit?
Probably the same as above, pistols. Work in progress and I've actually come a long way!
Who do you think will win the 2016 CrossFit games in the Male and Female categories?
BK Gudmundsson and Sara Sigmundsdóttir!
I like the confidence! How does it differ to compete as an individual, and as part of a team? Which do you prefer?
I've always preferred individual competition. It's you against you and you cannot blame anyone else. The team won't work if the athletes can't bring out the best in each other, no matter who is in the team. Except if you're Rich Froning.
If you were the coach, Which 4 athletes (2 men, 2 women) would make up your 'World' Crossfit team?
Men: Rich Froning & Matthew Fraser
Women: Sara Sigmundsdóttir & Kara Webb
TRAINING TIPS
Can you give us 3 tips for people looking to improve their strength in Crossfit?
Squat
Press
How do you develop and train your mind to be strong for Crossfit events?
I've been developing my mind in sports since I was 4 years old, or when I start competing. It's no different in CF event than any other sports events. You need to worry about yourself and not what other people are doing or try to think what they are thinking. You need to follow your own pace and find that relaxation in your mind before every event, and then just go nuts.
130kg Snatch PR
DIET
Do you have a specific diet?
Not so much, I try to eat the same things during the day with a little bit of changes from month to month.
What is your favourite cheat meal?
I cheat all the time because that makes me feel good. Rotten shark is a great cheat meal!
What 3 foods would you recommend that ever athlete should eat?
Chicken, fish & meat. Ideally Icelandic products!
AND FINALLY…
What Superhero power would you like to have?
Something of Superman's speed and Hulk's strength?
If you were stuck on a desert island and could take only one luxury item, what would it be?
Pre-workout, all the fucking pre-workout. And then swim to the shore.